Nightstand styling can be tricky.  At least it can be in our house.  My husband doesn't want his spaces to be too girly.  He wants them to look and feel like him, and above all, be functional and simple.  What can I say, my man hates clutter.
When I was putting our bedroom together, I wanted a nice flow– a cohesiveness that comes from continuity.  I feel like I accomplished that with our nightstands, yet still made them reflect our individual style and needs.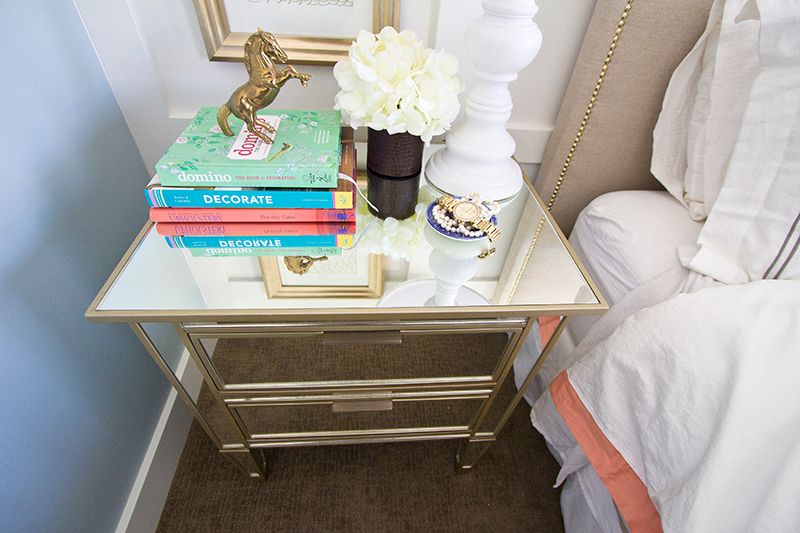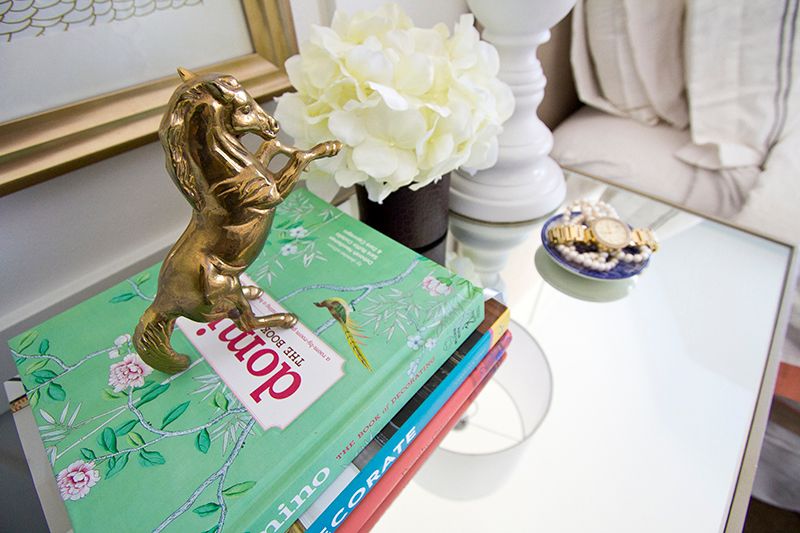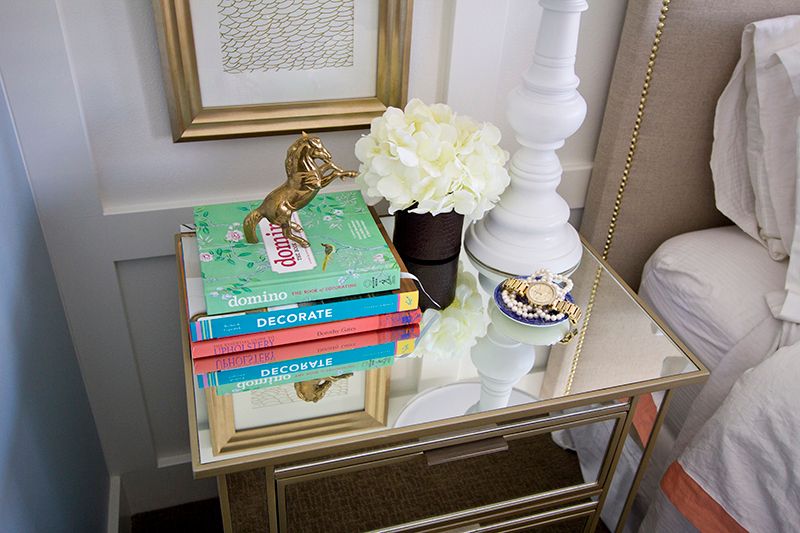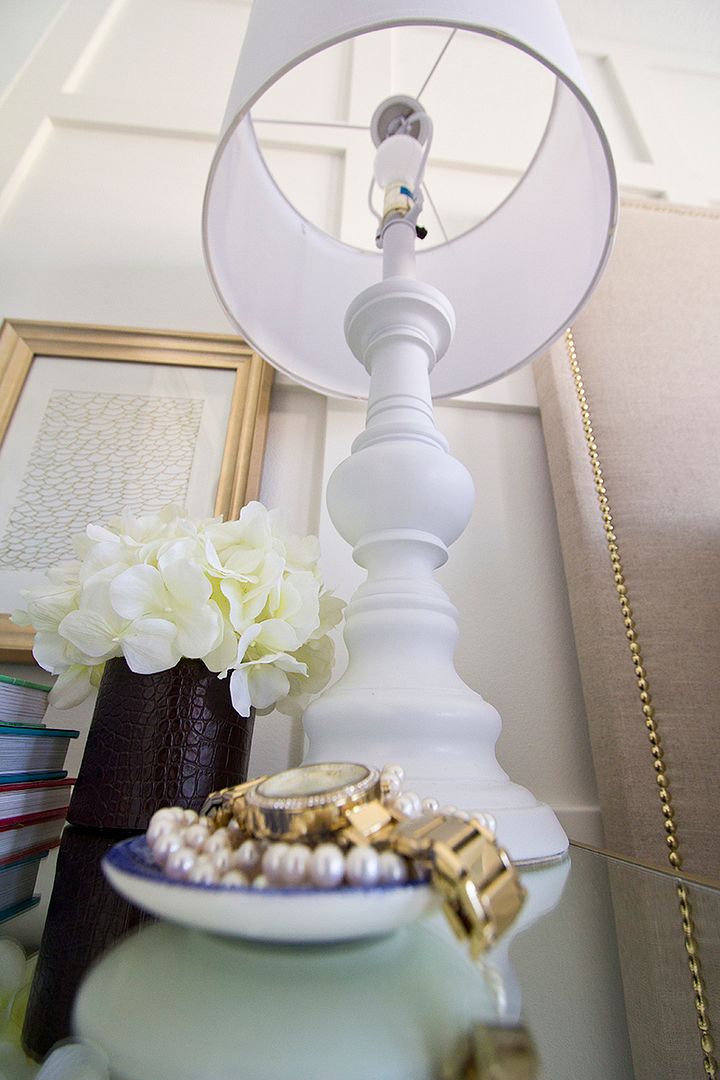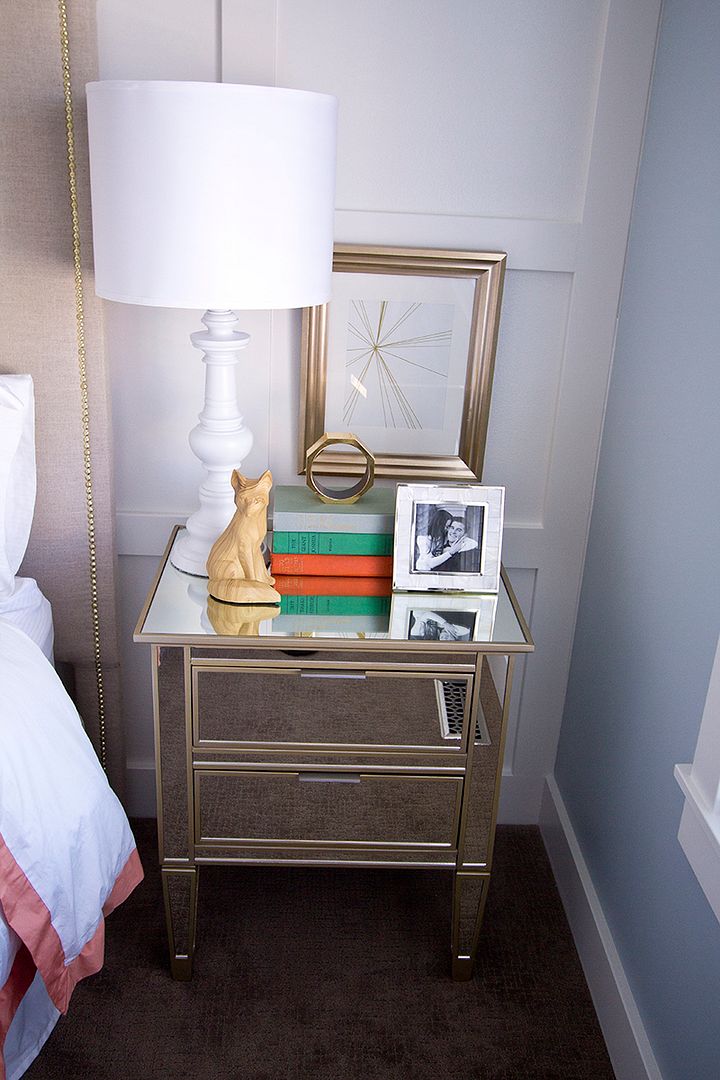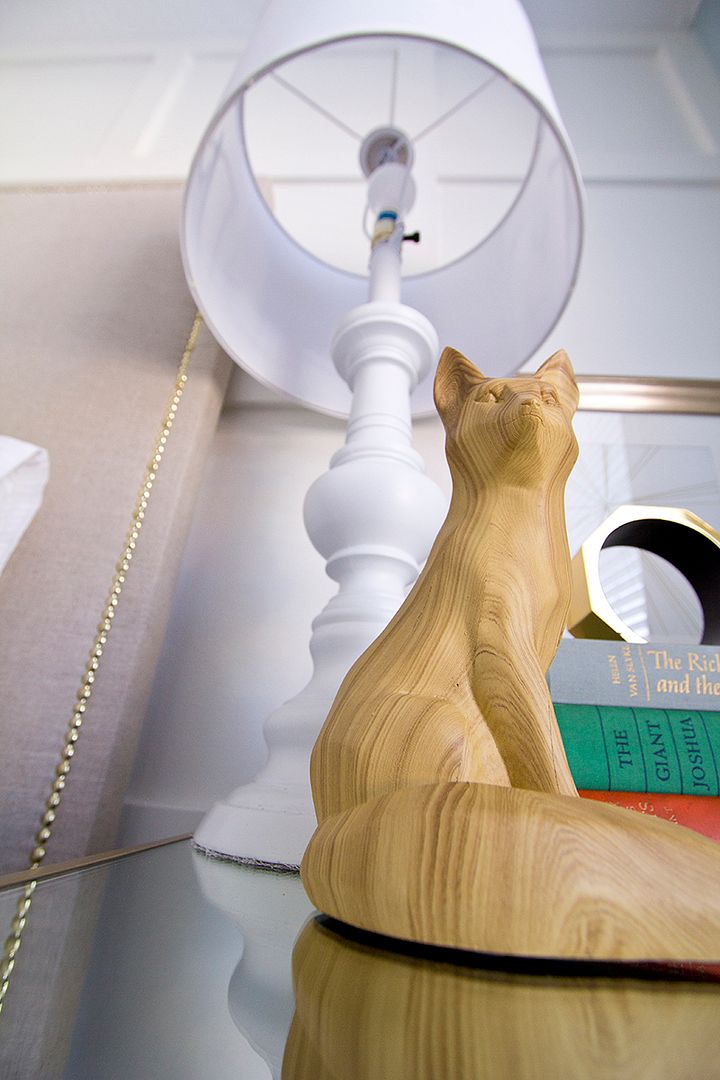 I think there are a few things you just can't live without on a nightstand.  They serve as a sort of checklist when putting together your bedside table.
1)  Functional lamps.  They need to be the right height for your space to fill in the vertical void.  (Remember mine?)
2)  Coordinating artwork (more on this soon).  You want them to just "go together" nicely, but not match exactly.
3)  A dish or box or tray to put jewelry, keys, watch, etc.  Goes great for him or her.  I'm always forgetting to take off my rings and earrings until I'm already in bed.  I have a little antique Wedgewood China plate where I keep my rings and watch at night.
4)  Pretty/Colorful books.
5)  An interesting object or animal.  I'm partial to the critters.  I have an antique brass horse on my nightstand.  The husband has a wooden fox.
6)  A paperweight or something to keep papers and books in their place.  Jon often works late at night and the gold ring paperweight on his nightstand keeps everything in order.
7)  Flowers, a plant, or something else colorful.
8) Something sentimental, like a framed photo.
Here is how it all comes together in a sample board: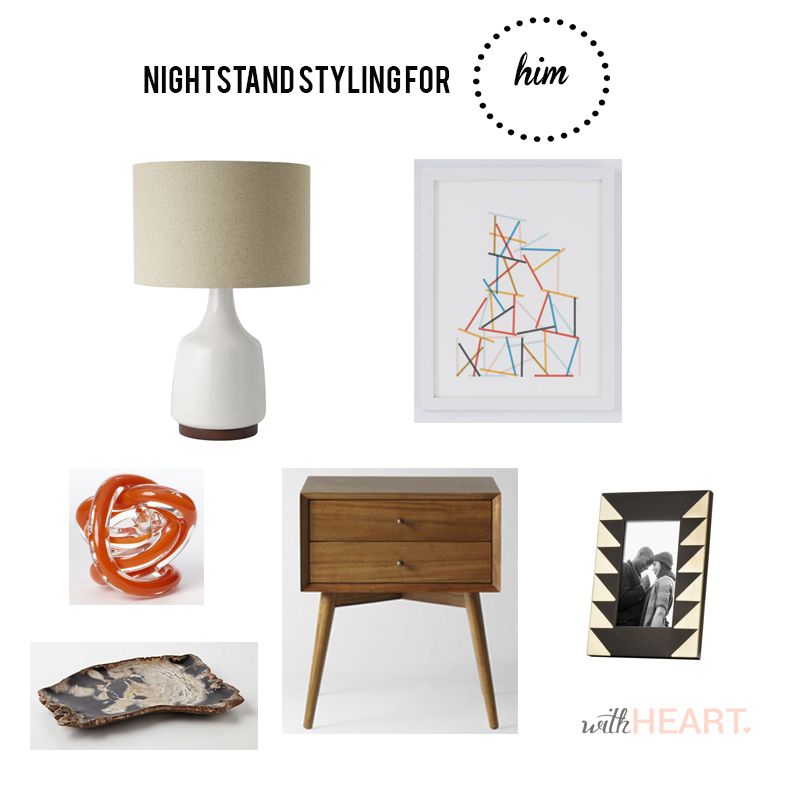 HIS:  
Nightstand | Lamp | Tray | Orange glass paperweight | Frame |Art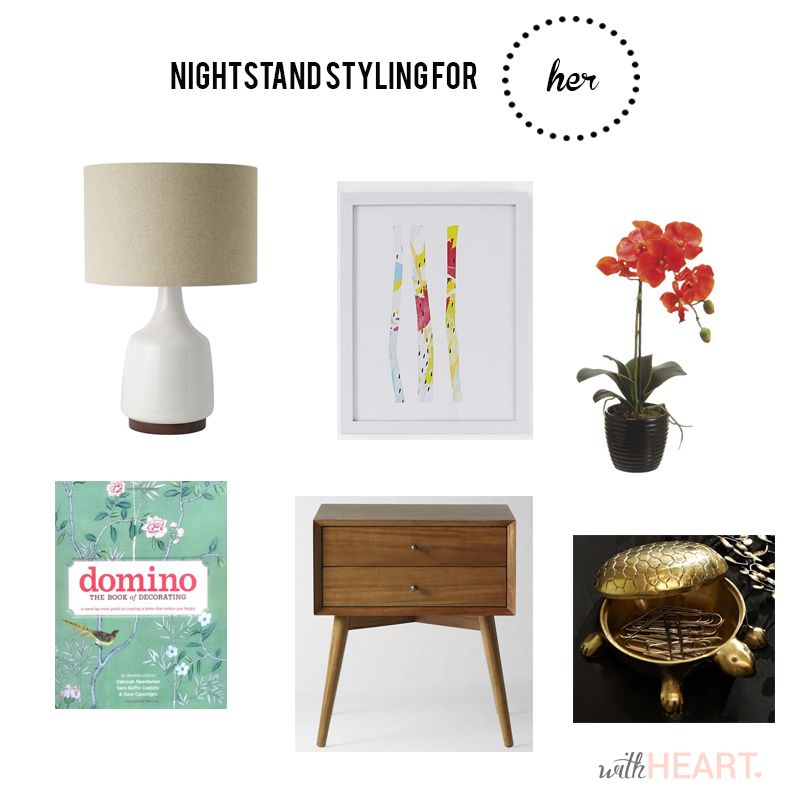 HERS: 
Nightstand | Lamp | Turtle dish | Book | Flowers | Art
I've been working my fingers raw finishing up a few projects.  It feels so good to check them off, and see them in our home.  Can't wait to share…
Hope you are having a wonderful week!

*Photos by James Young