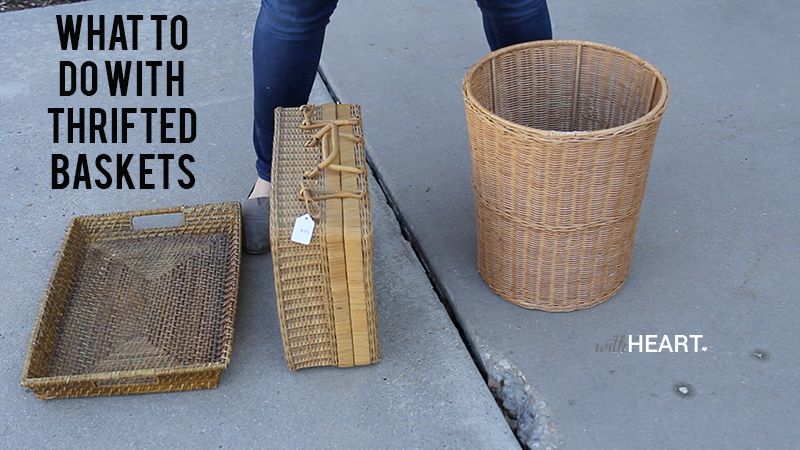 There is one item that is never in short supply in a thrift sale: baskets.  Big ones, small ones, in every shape you can imagine.  They are cheap– often not more than 2 or 3 bucks, but what do you do with them?
Today I'm showing you three different ways to use and style three very different thrifted baskets.  It's Wednesday, so that means it's video time!  See the demo video below:
Thanks to James Young for his mad shooting and editing skills.
Okay, here's a recap:  the first basket I am now using as an umbrella stand, after some paint.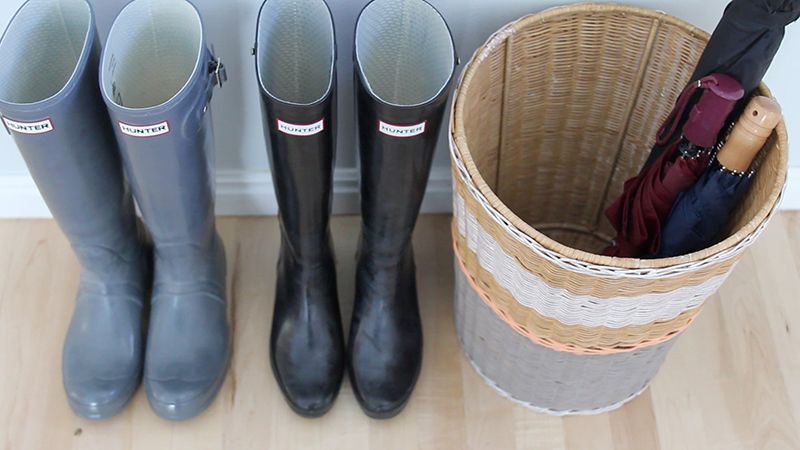 The second, is now a docking station in our bedroom (I LOVE IT).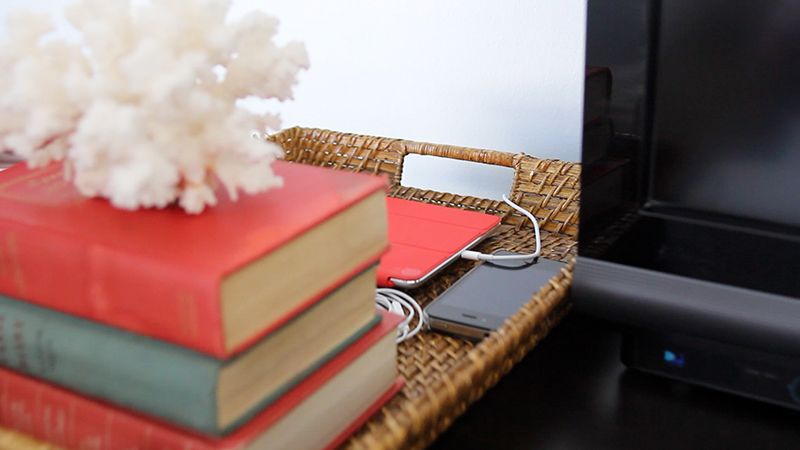 And the third resides in my office after getting a big black stripe, and is now full of art supplies.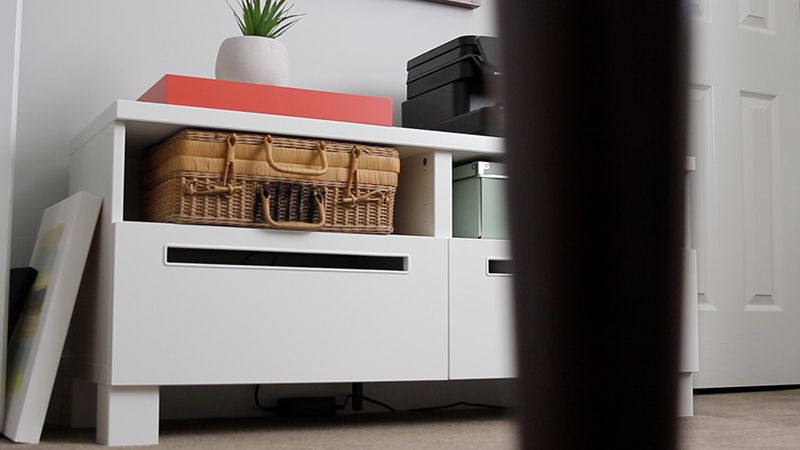 Each use is practical, and the baskets were $1-$2 each.  The paint I already had on hand, and that my friends is what we call a bargain.
I've been collecting another type of basket I plan to use as part of a holiday gift.
So what do you think of thrifted baskets?  Can you think of any other unique uses?
Tomorrow I'm talking nightstand styling for you and your man.  How do you make them gender appropriate, yet cohesive with the space?  Stay tuned….