When someone walks through your front door, you have an opportunity– a chance to welcome them with a beautiful entryway and set the tone for the rest of your home.  Up until recently, my entryway said "oh hi, I'm empty and boring and have nothing to offer but a pathway to the kitchen."  That's not what I want my guests to think!
I've long wanted a console table in that space, but (get ready to hear something I say over and over again) I didn't want to spend a lot of money on one.  I'm all about investment pieces when they count, but I had something specific in mind and thought I could do it myself, if I found the right piece.
I spotted an especially ugly yet simple console table during a thrifting outing for $15.  It was in rough shape.  The screws were all loose and it needed a good sanding and paint job in the worst way.  It wasn't the highest quality piece of furniture, but I could see some potential.  And for under $20, I was willing to take a little risk on a thrifted console table.
There is an important step you need to take when painting already finished furniture.  Usually inexpensive furniture (like IKEA, Target, etc) comes with a finish that tends to repel paint.  It just won't stick or go on smoothly.  I have a solution!
Check out the video that shows you step by step how I did it (including how to get the perfect and sharp gold dipped legs).
As always, thanks to the oh so talented James Young for shooting/editing.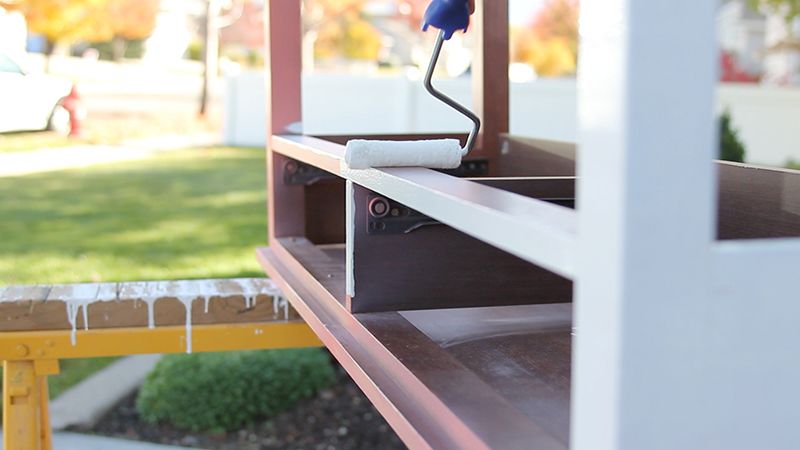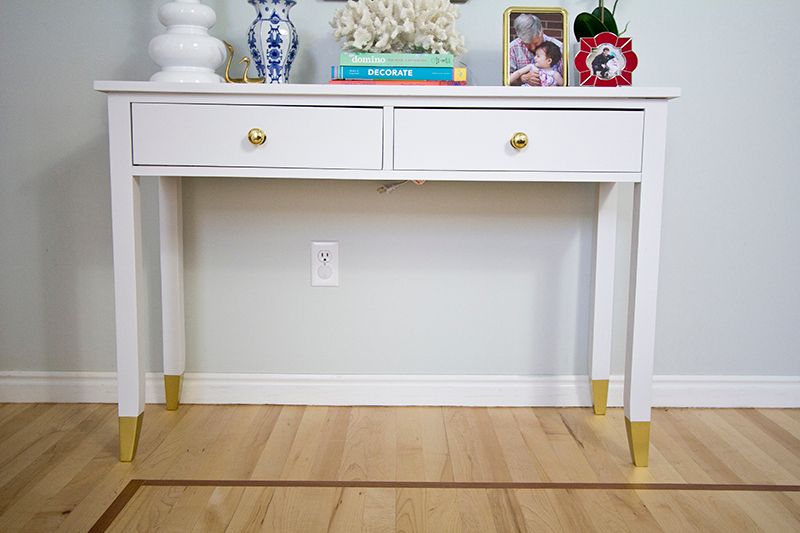 For this project, I used this Zinnsser Primer (I rolled it on), Rustoleum Flat White Spray Paint, and Design Master Gold Medal for the legs. That gold spray paint is tough to find, but it's wonderful. I think it's easiest to buy it off Amazon.  You can find the grip I use here.  It's a lifesaver (from a girl who goes through a lot of spray paint).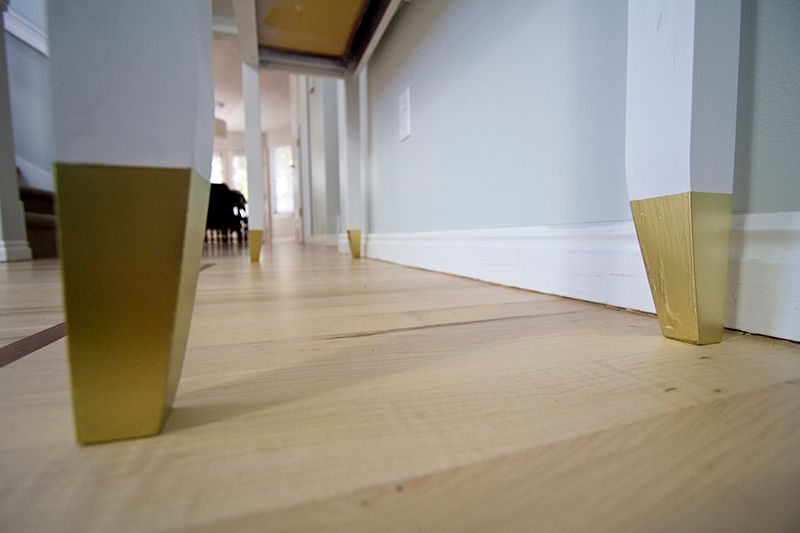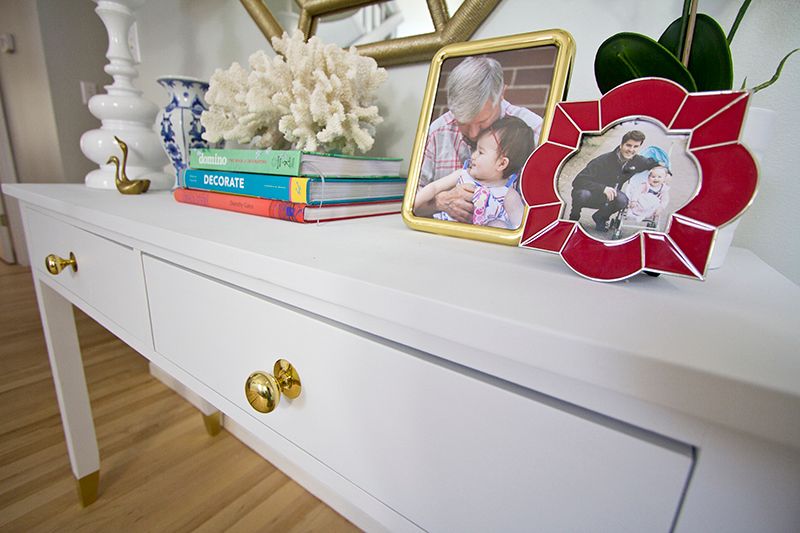 I used some pulls I had picked up for a dollar each at a hardware store closeout.  I knew they'd come in handy sometime!
This space isn't finished yet. We have some molding details planned for the wall and the hallway. Hoping to tackle it soon!
More on that mirror above the console table next week.  Coming up tomorrow: my console table essentials and how to style your entryway.
Have a wonderful day!