The guest bathroom on the second floor of our house needs a makeover.  Badly.  To sum it up, it's just so painfully boring.  Not that a bathroom needs to be all bright colors and bling.  We don't want to blind you while you're in the tub, after all.  But this room is particularly bland.  And it's getting a makeover.  In fact, we've already started.  First, some before photos:
The walls are grayish, but not really a great shade.  The previous owners had a thing for all things mauve/purple and several rooms were painted this shade of gray with purple undertones.  Very "My Two Dads" feeling (was anyone else obsessed with that show?).  Every bathroom in the house came with these special light fixture/molding/planter box/configurations.  Someone, bless their hearts, put a lot of work into creating those.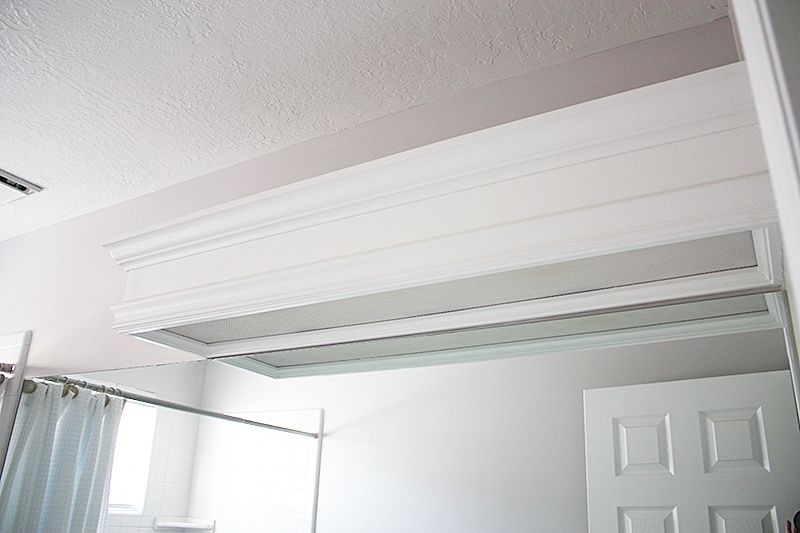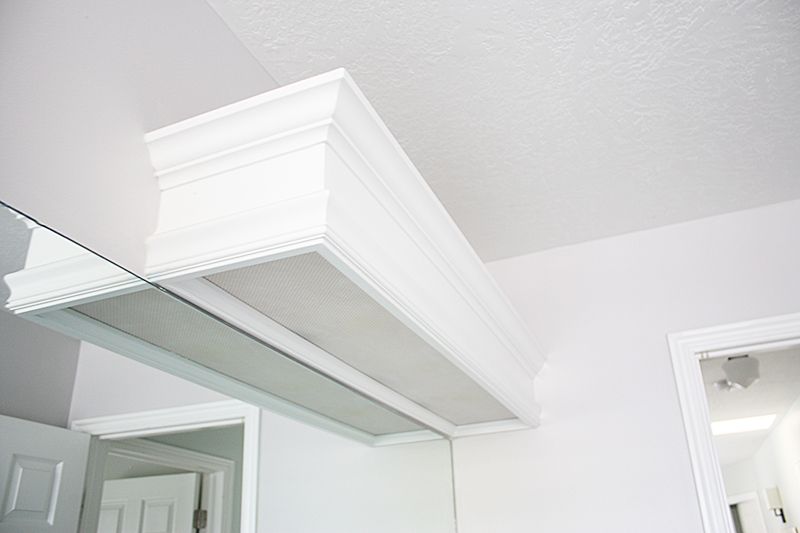 And the countertop and mirror situation is very bizarre.  I mean, I'm not a man, but I imagine it is very strange to stare at yourself in the mirror while, well, you know.  Why does it extend in front of the toilet?  Interesting choice….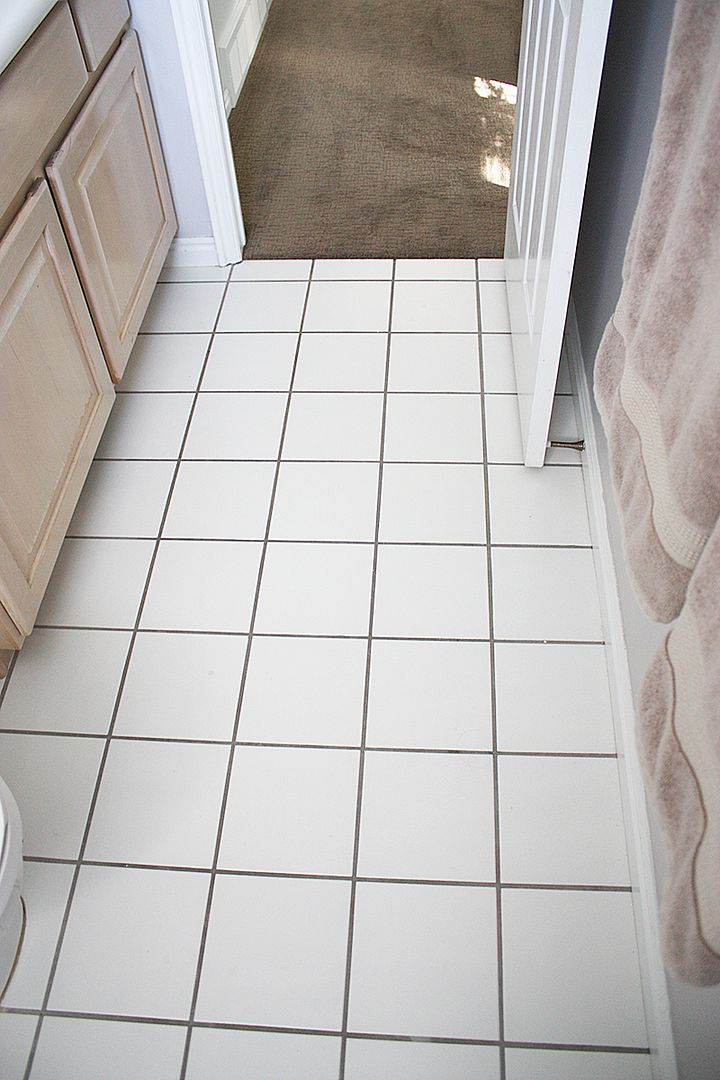 The countertops are cheap formica, and have some weird purple stains on the top.  But the vanity is pretty solid.
We've finished every room on the second floor so far except the master bath and the guest bath, and while we don't use the guest bath much, I want to turn it into a children's bathroom for Ruby and a room for house guests who stay overnight.  The guest room is on the same floor.  Because we don't use it much, I'm all for keeping this room's reno relatively inexpensive.
I want something clean, fresh, and modern, yet with a few whimsical touches so it feels like a kids' space.  My plan is this:
1)  Tear out the old baseboards and moldings, the light fixture, the countertop, and the mirror.  Check.
2)  Patch the walls, put up new base boards and moldings, and paint them all a nice clean, fresh white (You're thinking more white?  But bear with me).  This step is in full swing.
3)  I'm going to keep the tub tile.  It's in great shape and it seems silly to replace the white squares with very similar subway tile.  So, it stays.
4)  Paint the vanity and put on new, shiny hardware.  I'm thinking gray.  It also needs some patch work under the sink.  Oh hi there, dangerous laundry shoot that doesn't even go into the laundry room but into our coat closet instead!  You give the mother in me nightmares involving a game of hide and seek and a call to the fire department.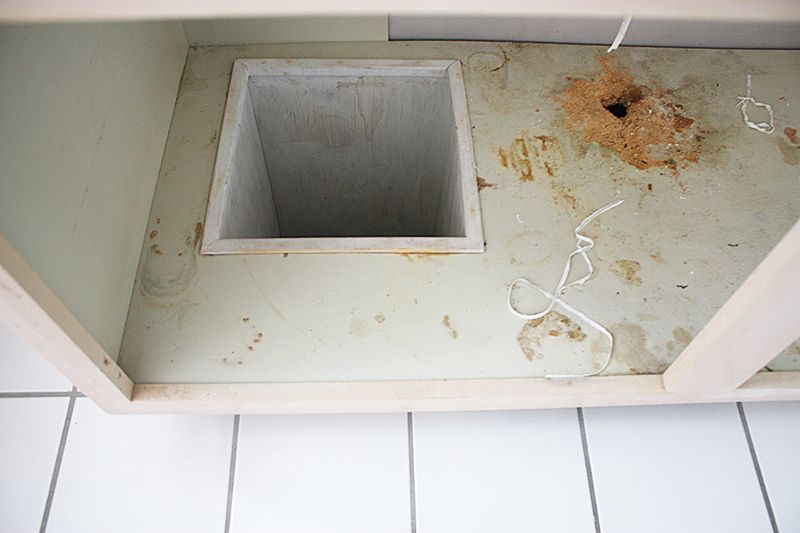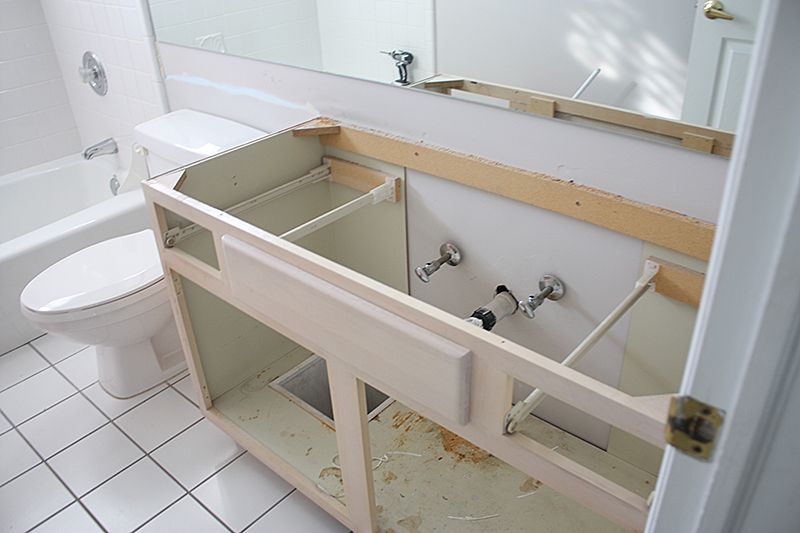 5)  New mirror, new light fixture, and new countertops.  Still searching for the right options here.
6)  Put up some kind of wall decal or paint design/pattern to liven the space up.
7)  While I would love to replace the tile floor, I'm not sure we want to spend a lot of money on this space right now.  We have some major projects coming up on the main floor.  So, I'm toying with the idea of altering the current tile, maybe painting it.  What do you think, should I dare?
8)  Finish it all off with some cute artwork and accessories and voila!  Children's bathroom.
Progress is progress, right?  It makes my heart happy.