Our bedroom is rather roomy and our bed was just begging for some company at the foot of it.  I had been on the hunt for a great bench/day bed, and I had a few requirements:  1)  It had to be comfortable  2)  It had to be really functional  3)  It couldn't be a gazillion dollars.  Here is some inspiration: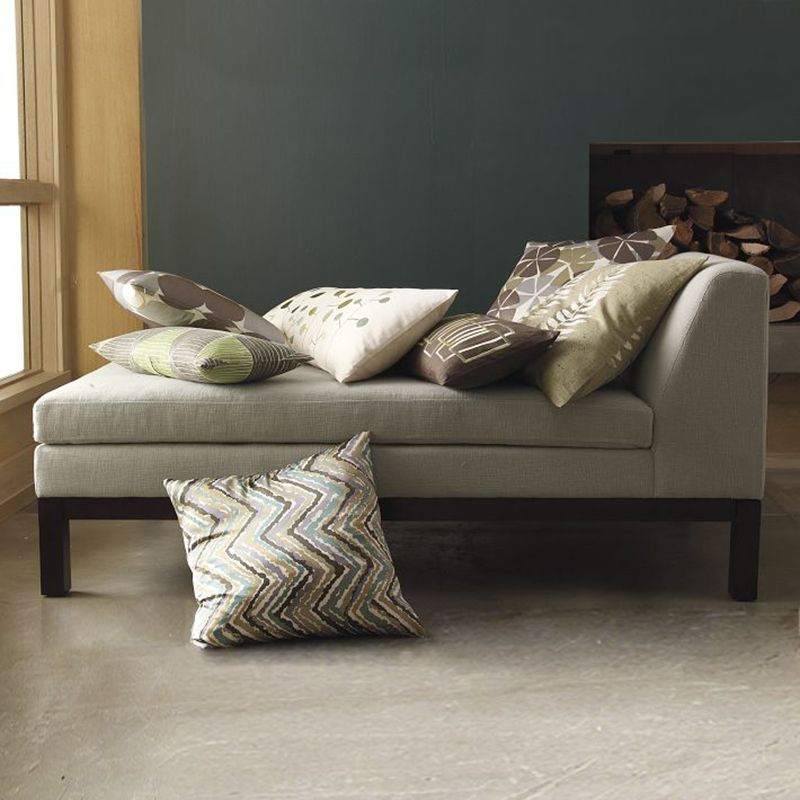 If you follow me on Instagram, you likely saw this photo I posted a while back of a gross looking day bed I spotted at my local thrift store.  It was $25.  For real.  I quickly snatched it up, and started looking for fabric.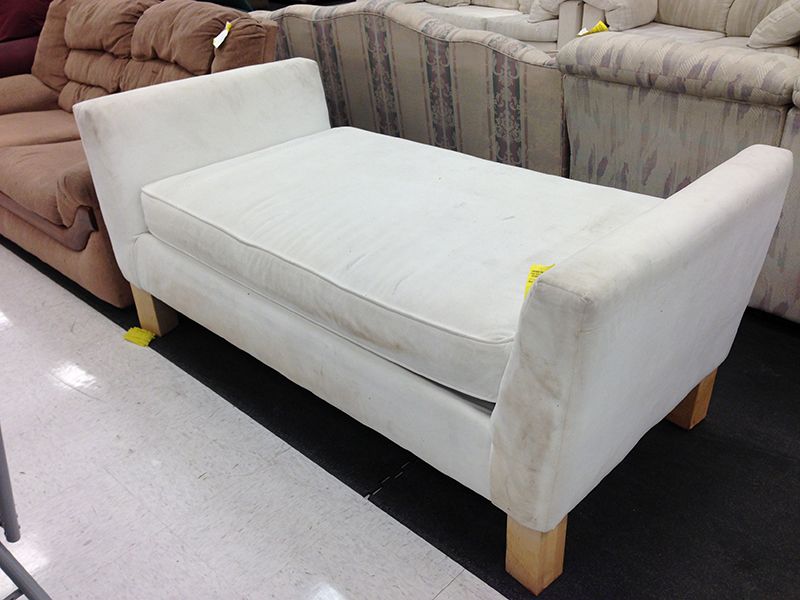 I knew the fabric could be the zinger.  Boy, does quality fabric add up and you have to consider upholstery fees as well.  In order to keep it a bargain, I knew I had to find a great deal on fabric.
A few designers have posted about this fabric, so I ordered a swatch of the Dark Gray.  It went with the room really well.   I asked my upholsterer what he thought, and he said go for it.  $9.75/yard.  I ordered about $80 worth. Here she is getting stripped down and ready for her new outfit.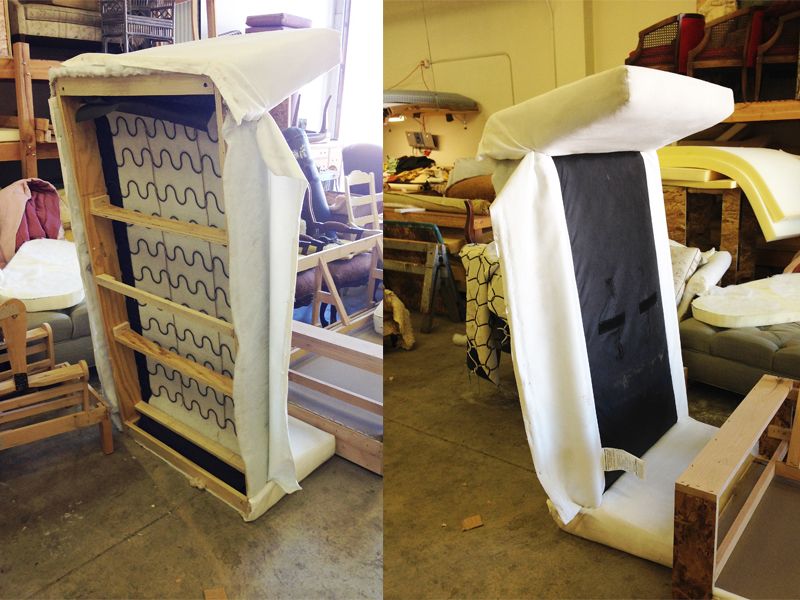 She cost about $300 to upholster.  Total for the daybed was about $400.  Not too shabby when you consider the price tag on a similar style/option.
I sanded and stained the legs in Minwax Ebony.  It's one of my favorite stains.  I love the way it all came together.
The best part is we already use it all. the. time.  It's big enough that it's much more than a bench.  It's like a lounge area in our room.  We read stories to Ruby on it, cuddle and watch movies, and I like to sit on it to work.  It makes the room not feel quite so long, yet it's just the right size for the space.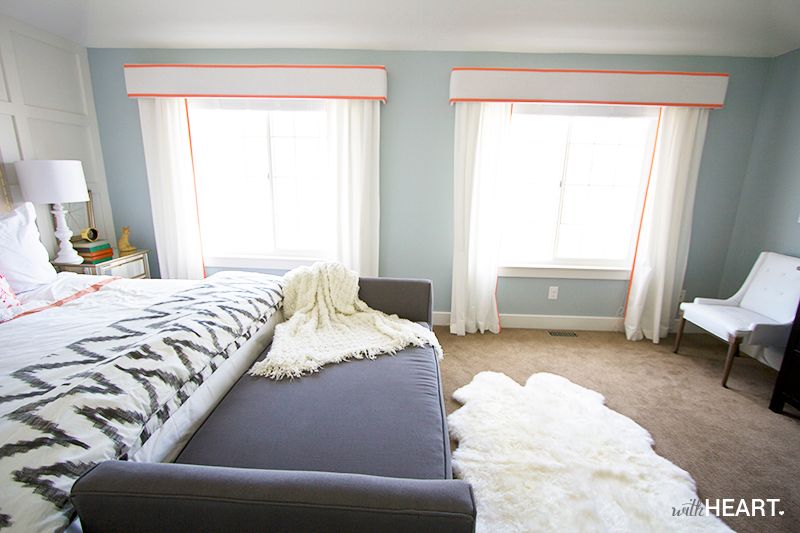 I'm all for reupholstery when you find the right piece.  What do you think?  Would you have picked up this day bed if you passed it at the thrift store (or junk yard)?