I'm not much into pro football. Pro shopping, however, now that's something I get excited about.
I've been going to the Nordstrom anniversary sale for as long as I can remember. In elementary school, it's where I got all of my new clothes for the upcoming school year. It became a yearly tradition in my family and through the years, it has become known around these parts as "my Super Bowl."
I think there is no better place for upcoming fall fashion, and at prices lower than you'll see all year for these items.  The sale starts TODAY and with that, I give you some of my top NSale picks!  Starting with this outfit….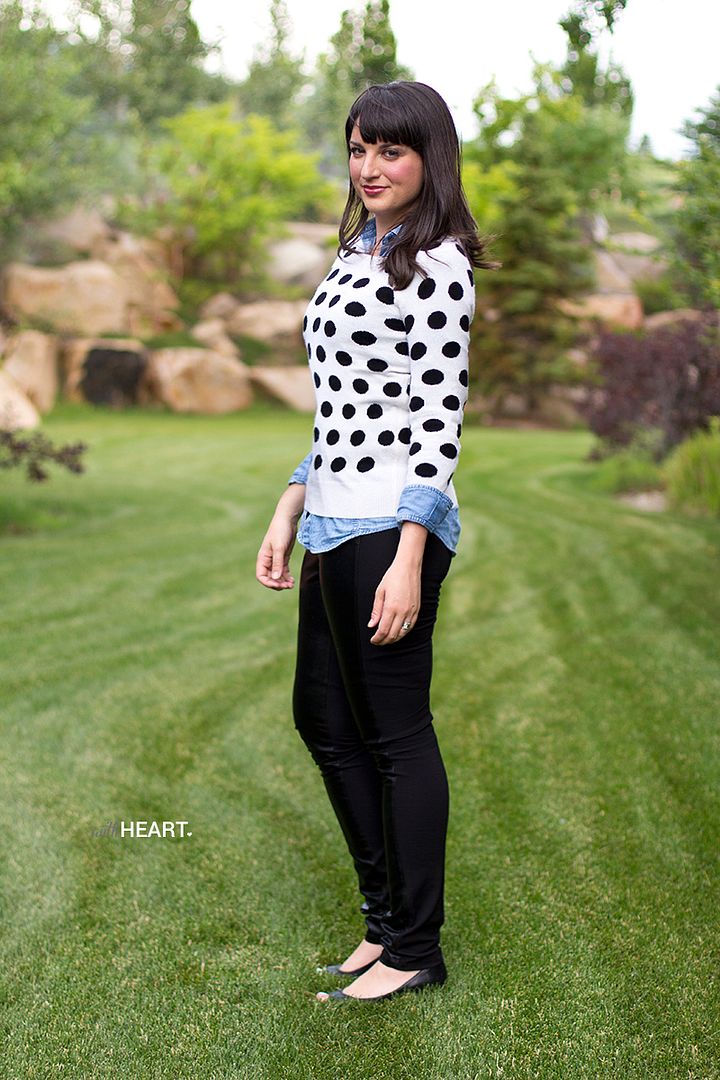 Sweater | Denim Shirt | Leather Leggings |  Shoes (similar)
All of these items are so versatile!  And that seemed to be the theme of the sale this year for me.  I can literally pair everything I bought with something else I already have.  Love that.  Below are some of my favorite things at this year's NSale!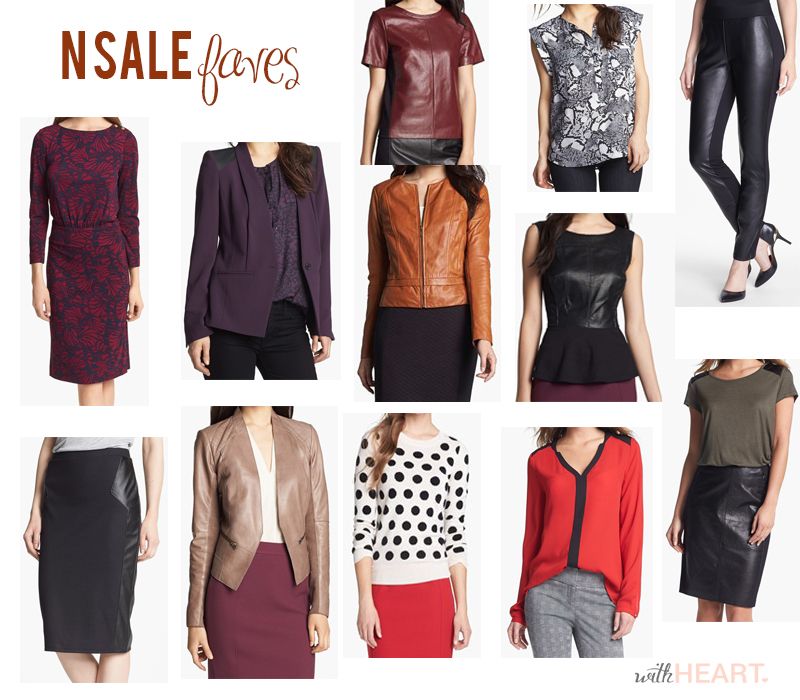 Top row: leather top | b&w animal print top | leather leggings
Middle Row: Tory Burch dress | wine blazer | tan leather jacket | leather peplum
Bottom Row: Black leather trim skirt | Nude leather jacket | Polka dot sweater | V-Neck Blouse | gray leather trim tee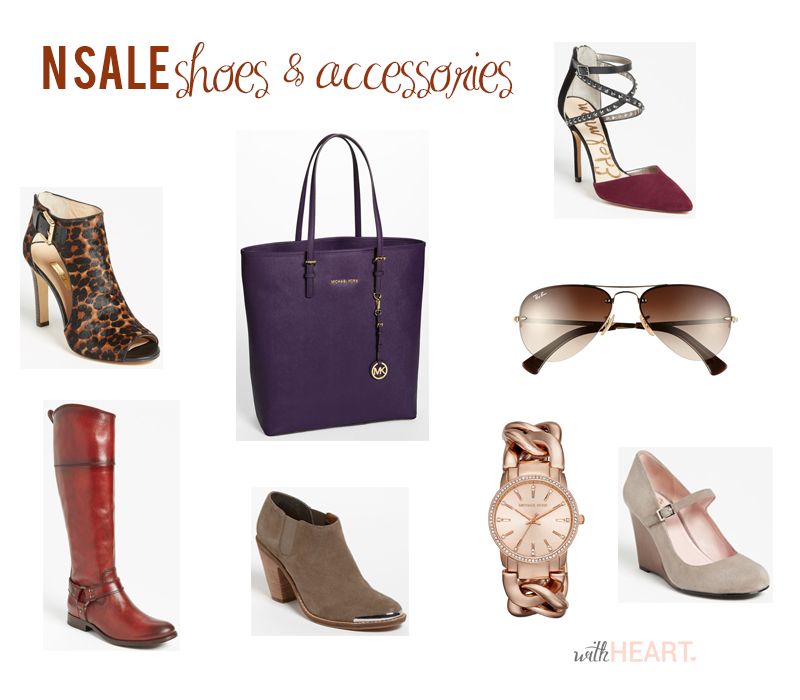 Top row:  animal print booties | tote | studded pumps | shades
Bottom row:  knee boots | booties | watch | wedges
Oh my, and that's not even everything I loved. I could have kept going and going… sigh. Nordstrom is one of my happy places.
Stay tuned to see which items I actually took home.  Sadly, my budget wasn't limitless (boo), but I absolutely love everything I bought.  Now hurry, snatch these goods up before they are sold out or the sale ends!
Oh yes, and the lucky winner of the Love Felicity scarf and necklace is…
Cortnie Bigelow who said: What gives me felicity….when I am being a good mom & wife. I so very often doubt myself, but when I realize that true "felicity" comes from choosing it. Choosing to be happy no matter where you are with whomever!! 
 . Something I struggle with, but work on every day!!
Email me at jen@withheart.com to claim your prize!  Congrats and thank you to all who entered!
Hope you all have a wonderful weekend!
Photos by James Young