No, you're not seeing double.  The sisters in today's SISTER ACT are identical twins, 17-year-olds Madison & Peyton.  Seriously, how gorgeous are they with their long, red locks and bright eyes?  They hail from Gulf Breeze, Florida and are preparing to embark on a wonderful time in their lives: deciding on a college, traveling, and planning their futures.  They submitted their answers together and their responses oozed of sincerity, and made me chuckle.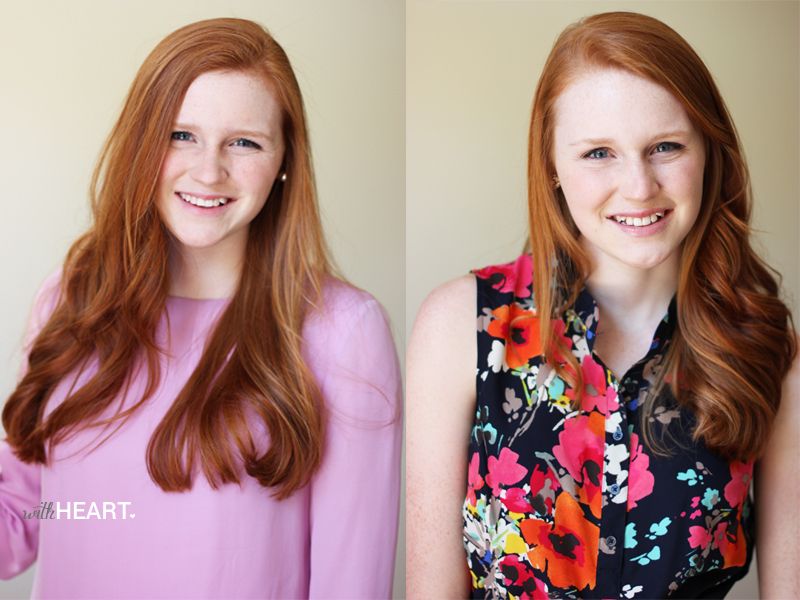 2. What is the best part about having a sister?
Peyton: I always have someone to spend time with. Madison and I can have the best time doing absolutely nothing. We know how to make each other laugh until we cry, comfort one another, and be the best friend a girl could have.
Madison: Our mom always tells us that we were born with a best friend, which is so true. I love having someone who has similar interests and is always pleasant to be around. We share all of our clothes, so that is a plus too!
3. What is the worst part?
Peyton: For Madison and me, it is hard because people that don't know us that well have a really hard time telling us apart.
Madison: We can be very critical of one another because we want what's best for each other.
4. Qualities you most love about your sister…
Peyton: Madison is a big people-pleaser. She will go out of her way to help someone or talk to someone she may not know very well. She is so good about staying organized and helps me to be more put together.
Madison: Peyton is very motivated, which inspires me to not procrastinate. She is always really calm, which complements me when I get stressed.
5. Is there any sister drama?
Peyton: We always end up arguing about the most pointless things. Madison hates to drive, so I end up being the chauffer and have to force her to drive on occasion.
Madison: Peyton is always right, if you ask her, so we butt heads sometimes, but nothing is ever a lasting issue between us.
6. Tell me a cherished memory of your sister.
Peyton: Madison can make me laugh at almost anything, so there is never a dull moment around here. When we were younger, we would sometimes get in trouble for laughing and carrying on when we were supposed to be quiet.
Madison: I loved going on a girls' trip to New York this past summer with Peyton and our mom. It was so fun to spend quality time together exploring the city on foot. We both wanted to visit New York for so long, so we really enjoyed being there with just the three of us.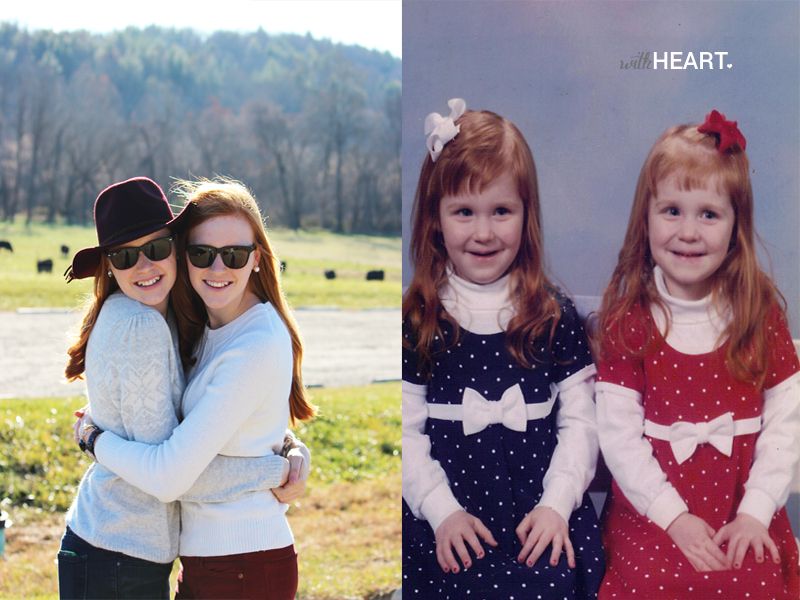 7. Hilarious quality about them.
Peyton: Madison should have been a singer. She will belt it out in the car, but she you will never hear her sing in front on anyone but me.
Madison: Peyton has a major shoe fetish. She won't have anywhere to wear a pair of shoes, yet she 'has' to have them.
8. A personal message for your sister…
Peyton: I am and always will be here for her. She is always positive and motivating, me to reach my full potential in whatever I want to do. I don't know what I would do without her.
Madison: I absolutely love having her as my best friend. I appreciate her inspiring me to try new things and be the best I can be. She is so beautiful and talented, and I love her.
You can read more from these two on their blog, appropriately named Identical Ideals.