What do you do with leftover herbs?
How can you save fresh herbs and reduce waste? A lot of recipes call for fresh herbs and they can make a huge difference in the flavor and taste of a recipe. Whenever possible, I use fresh herbs in my cooking but I hate to waste what I don't use. Here is a good technique for saving those herbs and also saving time in the future when cooking.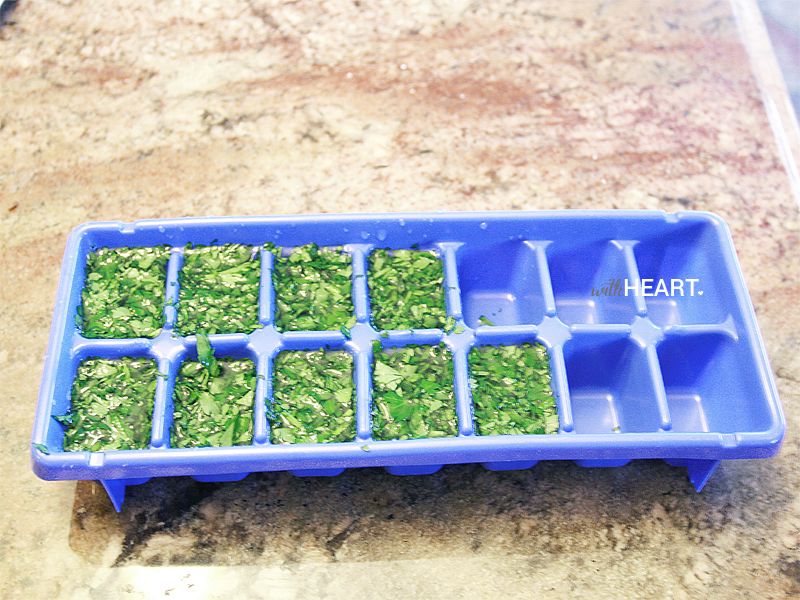 Take any extra herbs: here I used italian parsley and chop. Using an ice cube tray, add one tablespoon herb to each cube and top with water. Freeze. Put the frozen cubes of herbs into a freezer safe bag and store until needed. Next time you make your recipe calling for the herb, you have a pre-chopped, portioned amount just waiting for you in the freezer.
Voila!