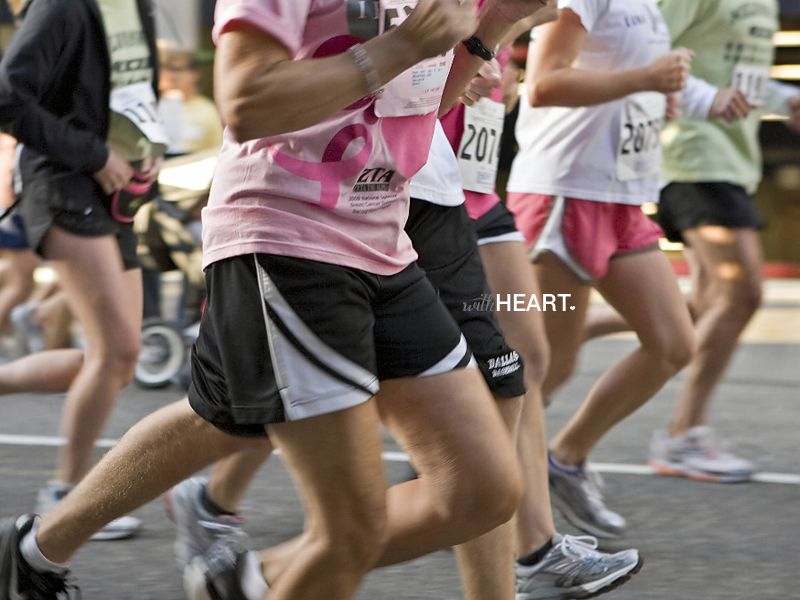 I knew what it was the moment I felt it. I started to shake as I examined my chest again. I had a lump. And my mind went there– to all the dark, fearful places filled with chemo and radiation and surgery and lost hair. I was absolutely terrified. Was it breast cancer?
My doctor wasn't sure. A scan showed it was definitely a tumor– about the size of a quarter, and hard as a rock. It was decided it must come out for further testing, and so surgery was scheduled. I don't think I've ever been more frightened in my life.
And then I heard that word– not the one I feared most, but the one I had prayed for: benign. A further genetic test revealed I don't have the most common gene for breast cancer. I cried tears of gratitude and also of compassion, sympathy, admiration, and love for the thousands of women who don't hear the word benign, but instead hear the word cancer. They are warriors. They are champions who endure an attack on all that makes them a woman. And they are to be supported and celebrated.
And we are going to join them.
withHEART is so honored to support the Susan G. Comen RACE FOR THE CURE, May 11th. We will be running the 5k alongside cancer survivors, loved ones, and all who join in the fight against breast cancer. We will be running in Salt Lake City. Please join our team! We would love to meet you and join forces for this great cause.
Our running coach and expert, Scott Browning, has put together a training schedule, perfect for everyone from beginners to avid runners. All you need to do is sign up for our team and lace up your shoes. If you aren't a runner, don't fret– this is the perfect walk/whatever you can do race.
If you're outside the state of Utah, which many of you are, we encourage you to sign up for the RACE FOR THE CURE in your city, create a withHEART team, and document your experience. We'll be checking in on you and want to hear and see all about it!
Watch for running advice and tips from Scott, Wendy, and other fitness experts as we get closer to race day. Training starts this Monday– plenty of time to sign up!
This is one of my favorite races. I am always so touched by the names of survivors on shirts, hilarious team names like "Saving Second Base," and by the beautiful women who smile through their suffering to complete this 5k.
Can't wait.