Last year at Halloween, Ruby was a wee 6 months old.  I can't believe how much she has changed in a year!  As we get closer to Halloween, I wanted to share her costume from last year– I just love how it turned out.  And it was relatively easy to put together.  Here is Ruby's baby peacock costume: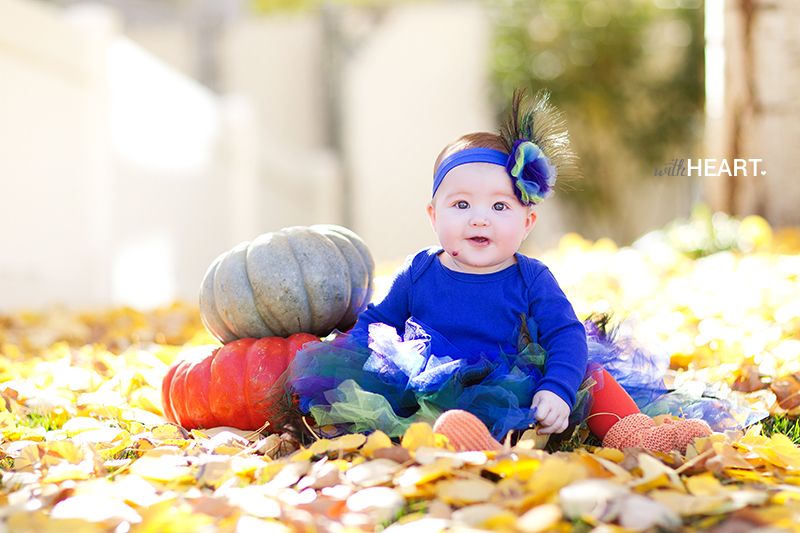 I knew I wanted Ruby to be a baby peacock, but I didn't love any of the costumes I was finding online.  After scouring costume after costume, I asked my sister-in-law, Melissa, to help me make one.  She used to own a popular handmade hair bow boutique and is so talented.  I was working full time, and she was so sweet to do the handwork required with this costume.
I compiled ideas and we came up with the concept.  I ordered the peacock blue onesie off of Amazon for a great price.  I just couldn't find the right color in a store.  Finding orange tights was a challenge.  I finally found a pair at Baby Gap.  That is also where her darling little orange knit booties are from.  They were the first thing I bought for the costume.  They just reminded me of little bird feet.
The tutu was made from an elastic, then Melissa tied different colors of tulle strips on it.  It's hard to see in these photos, but they were shorter in the front, then longer in the back like peacock feathers.  We ordered actual peacock feathers online (they are a tad pricy, but not too bad) and Melissa glued them on to the tail (tutu in the back).
The headpiece was probably my favorite part, and it was all Melissa.  She designed and constructed it.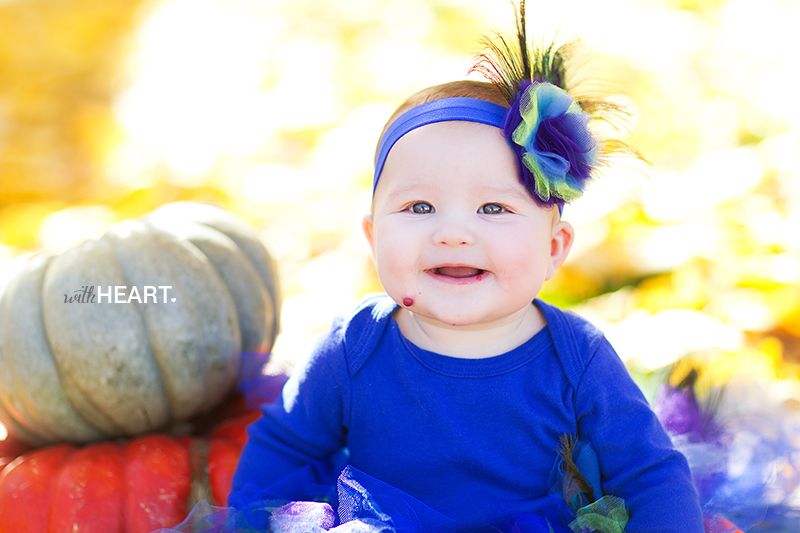 Photos by Veronica Reeve
I think handmade costumes are so special.  The peacock is going to be hard to top, but I cannot wait to see Ruby's costume this year come together!  My mother-in-law is a master seamstress and is sewing part of it from a very, very old vintage pattern.  I'll share it as soon as it's done!
If you're looking for a few last minute, already done ideas, here are a few of my favorites this year:
This fairy costume is so sweet (and free shipping!)
Love a super-hero girl costume! (also free shipping)
Something about a little boy dressed as a fireman just makes me happy (major on sale).
Pottery Barn's treat bags are the cutest.  I bought Ruby one last year and had it monogrammed.  I love that she can use it again and again.
I've got such a special post coming up tomorrow.  It's sure to inspire you!
Have a great day,