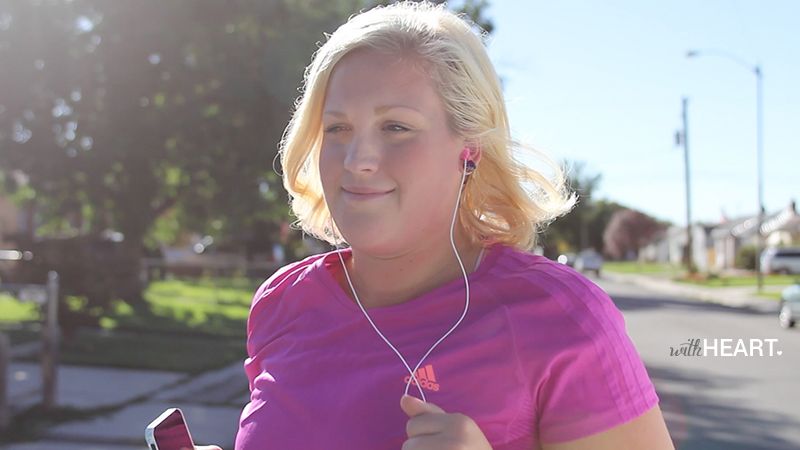 Every once in awhile you come across someone who instantly inspires you.  Diana Smith of Livy Love Designs is doing that for thousands of her followers on social media and her blog by documenting weight loss journey and workouts.
I recently interviewed Diana, and if I could describe her in one word it is simply glowing.  The woman glows!  See her story (shot and edited by the brilliant James Young) below:
I know, right??  She makes me want to get my booty moving!  If she does that for you too, you're in luck.  Diana is sharing one of her workout routines on withHEART today.  See her descriptions and demonstration photos below.
SET 1:
Grab a weight that you are comfortable with.  Put your left foot in front and right foot back.  Lean over and put the weight in your right hand.

Drop it to the ground and pull up.  The resistance will strengthen not only your arms, but your abs and legs.  I do two sets of 20 on each arm.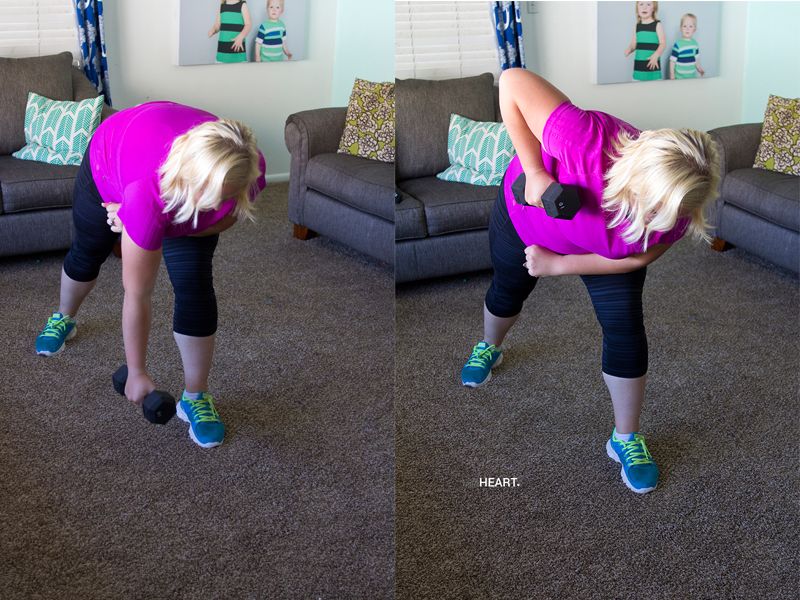 SET 2:
Stand tall with your feet hip width apart.  Extend your arms.  Jump back with your feet together and arms at your side.  Jump again with your feet separated and arms up in the air.  This is a little harder than a regular jumping jack with the extra step.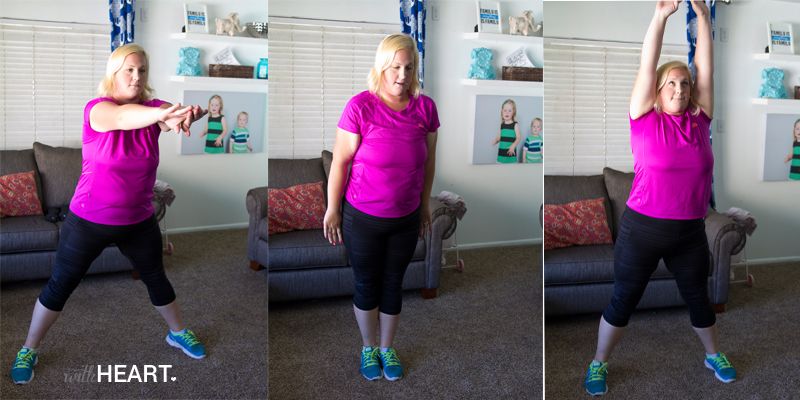 SET 3:
Get into a sitting position and extend your legs so they are bent.  Then lean your back at an angle.  Grab your weight and hold it on either end.  Twist the weight from each side so you are getting ab resistance.  Keep doing this for as much as you are comfortable.  I do about 60 reps.
 SET 4:
Grab a set of weights that you are comfortable with.  Stand up with your feet together.  Have each weight in your hand and curl up.  Alternate each side so that one arm is up while the other is down. Do 3 sets of 10.  This will strengthen your biceps and keep your abs tight.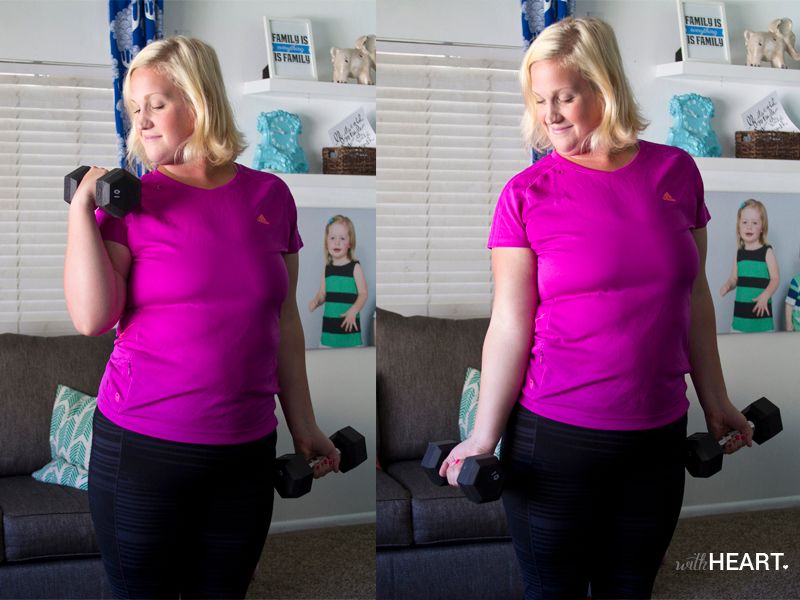 All I have to say is GO GIRL!  Diana's half marathon is this Saturday.  She has got this!  You can cheer her on through her blog and social media sites.  I'm so proud to call her my friend!
Here's to tackling your goals the rest of the week,