Putting a nursery together is a big deal.  At least it was for me.  I wanted a room that reflected all of the love and happiness I had for my new addition.  And today I'm excited to share one of the most beautiful nurseries I've ever seen– the room of little Olivia, daughter of Lynzy Couglin over at Sparkling Footsteps.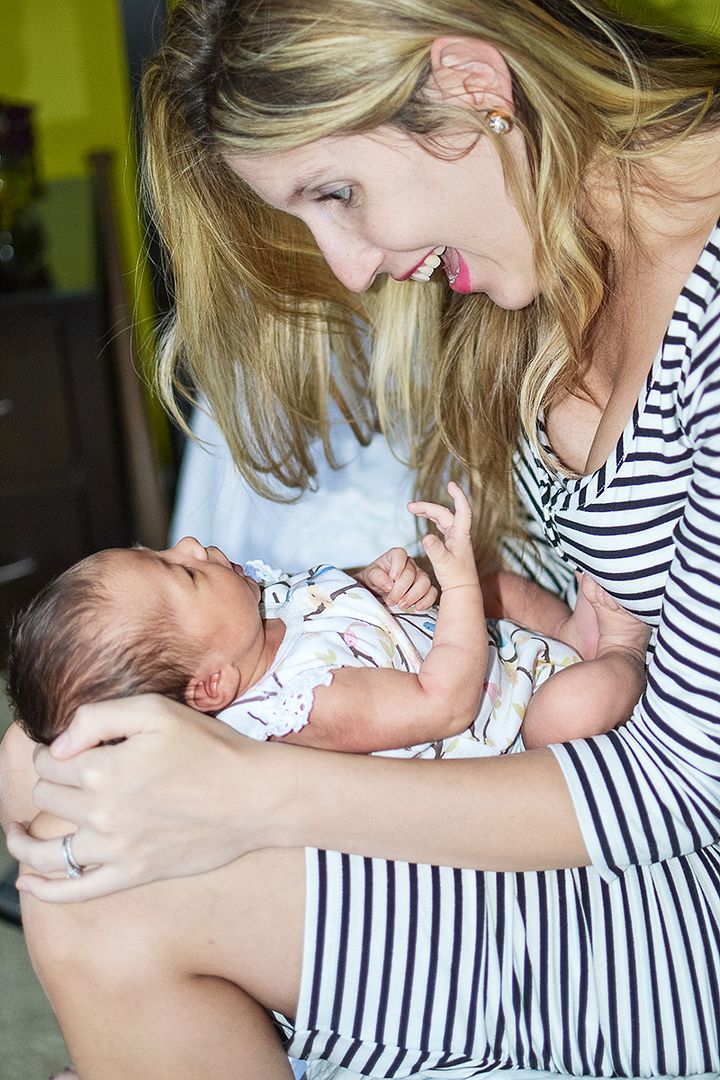 This room is all that encompasses the perfect room for a baby girl:  an airy, pink, feminine nursery.  A room that is sweet, but not overly childish.  It's sophisticated and unique.  And I love all of the personal touches.  Here is more about Lynzy's inspiration:
Q)  First, congrats on your beautiful new addition!  How has motherhood changed you? 
A)  Where should I start? Ha! First, I used to love getting ready for the day and dressing to the nines (hence, the reason I have a personal style blog) – and now I am lucky to get a shower throughout the day! 🙂    I have this bursting love for this little creature that is completely indescribable. It's like I can't wait to see her first real smile, first time she gets to ride a bike, her first everything. I find myself constantly thinking about her 24/7!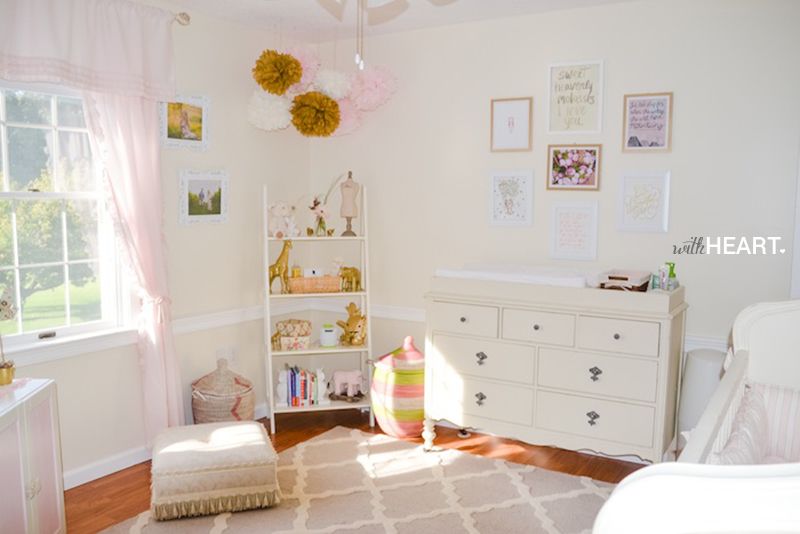 Q)  What was your inspiration when creating her room?
I wanted to create a space that was based off of a neutral palette and then added some pale pink to make it a bit more feminine. I like to think that it's French inspired with a touch of bohemian chic.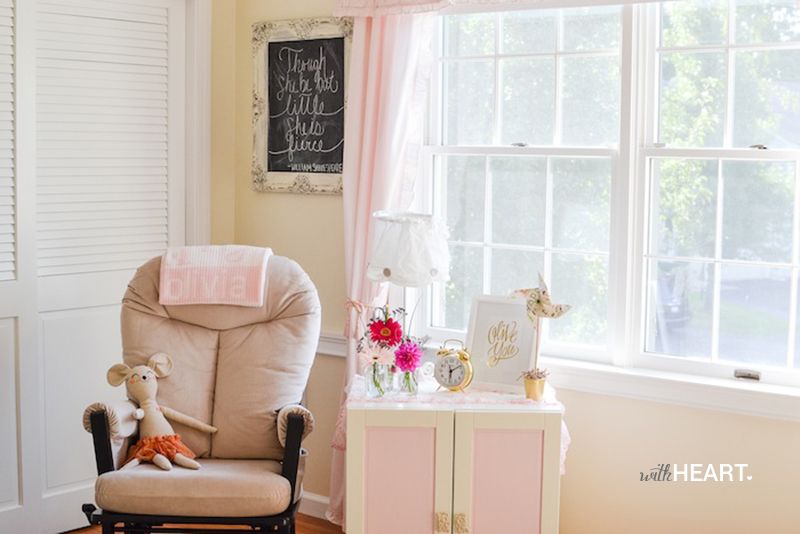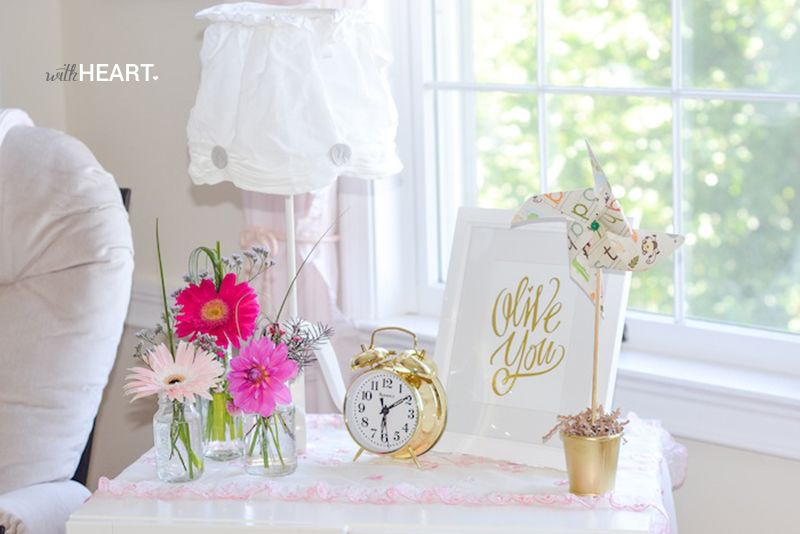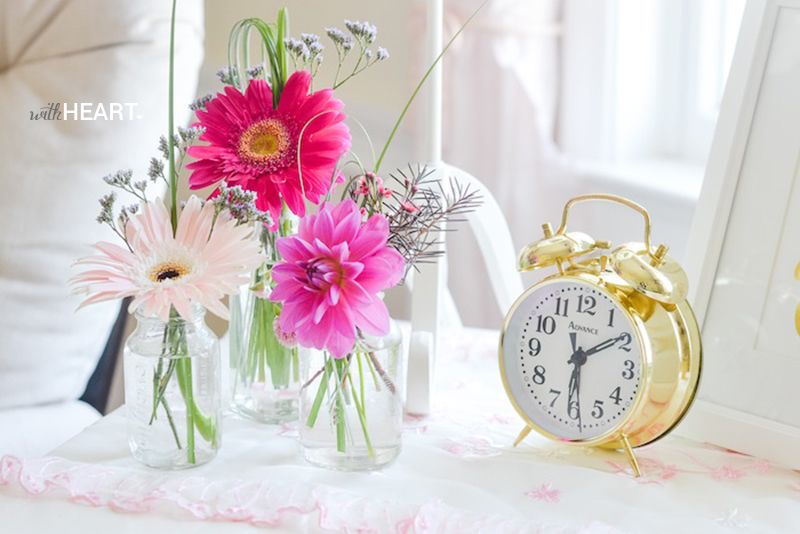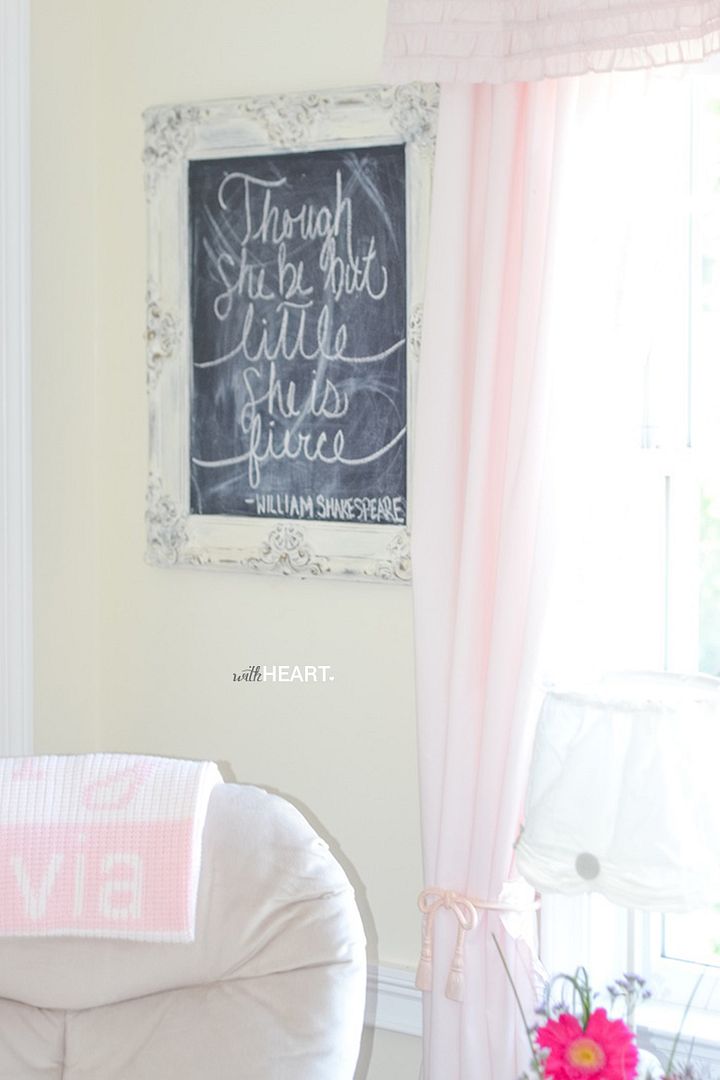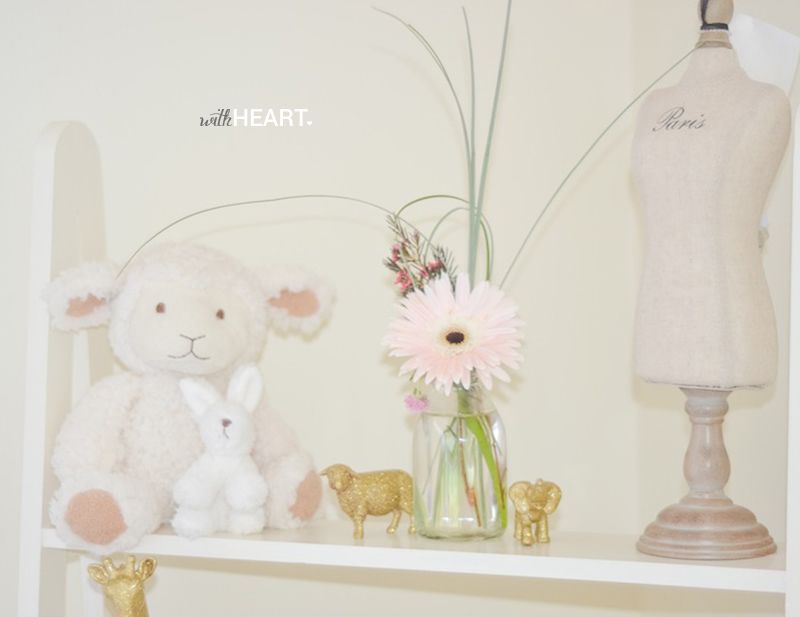 Q)  That door is so unique!  Tell me about it.  
A)  Oh yes! So we have two adorable cats that we love to pieces, but we didn't want them going in her room to cuddle with her at night so we had to come up with a way to keep them out, but still allow us to hear her if she started crying. My father (who is amazing at building just about anything!) surprised us with this custom made screen door. It was the perfect way to polish off the room and he did such a great job with it!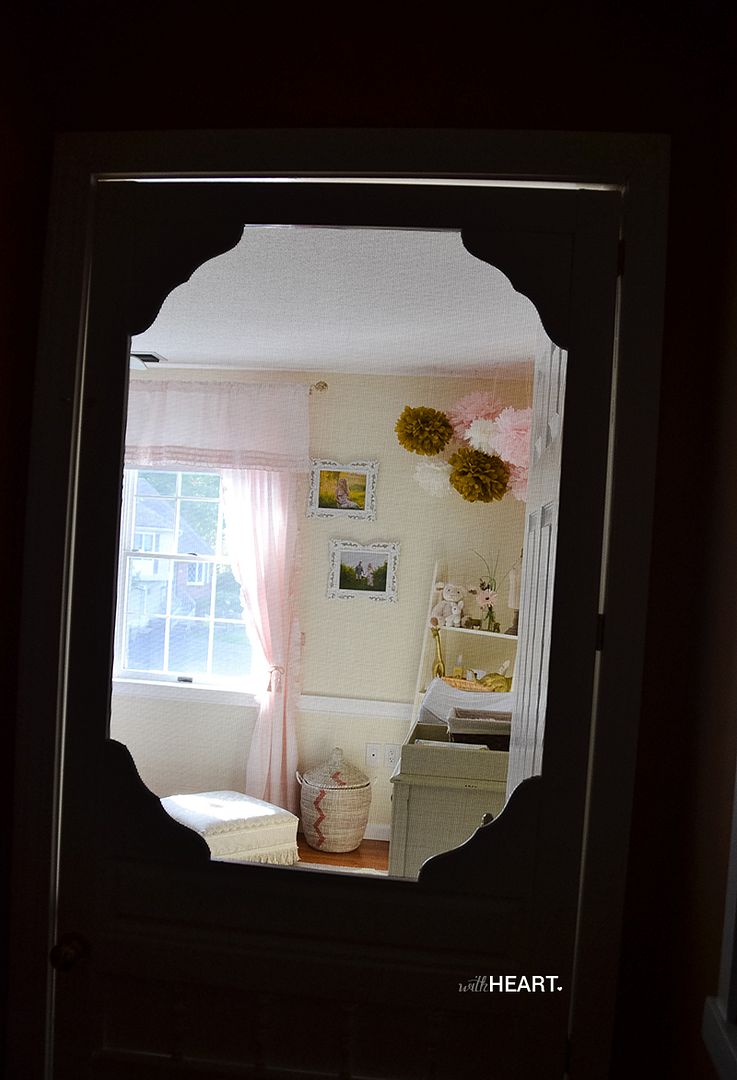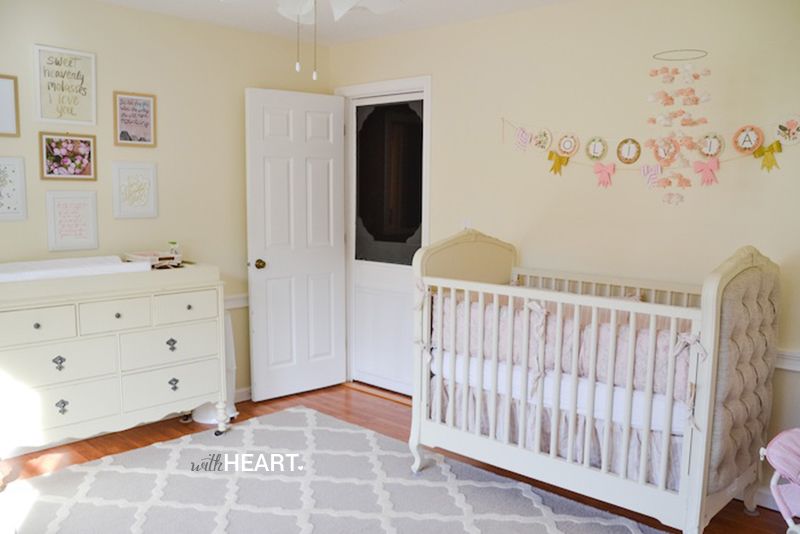 Q)  Is there anything sentimental?
A)  Yes, actually! Although, not pictured in these photographs, I used to have this stuffed animal monkey (that came with a pacifier) and I slept with it every single night and I would always steal his pacifier. Anyways, my aunt got my little Livie the same monkey and I thought that it was the sweetest gesture. She will love him!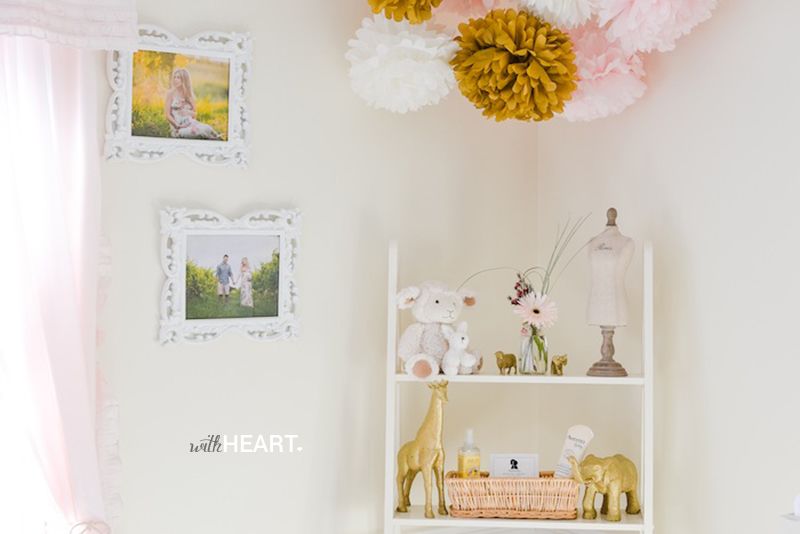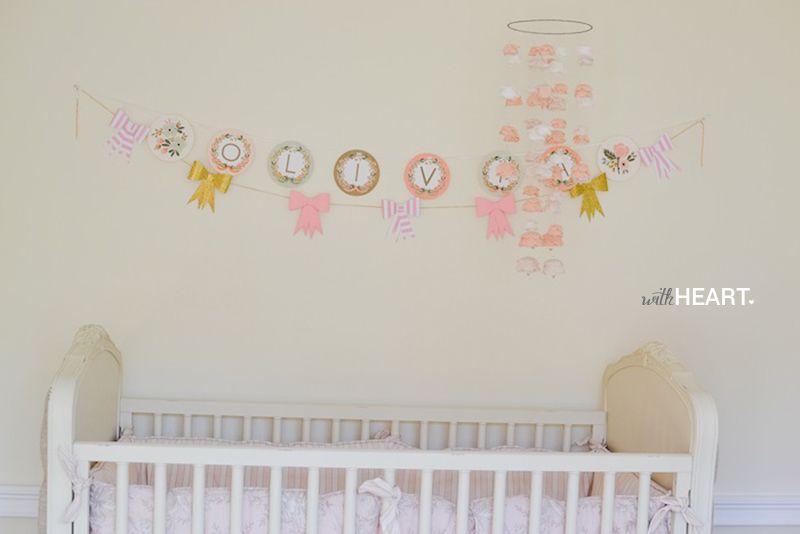 Q)  What do you hope Olivia feels when she is in her room?
A)  I hope that she feels that she is safe and that she can let her imagination soar while she is in this room. Hopefully, she finds it just as cozy as we do 🙂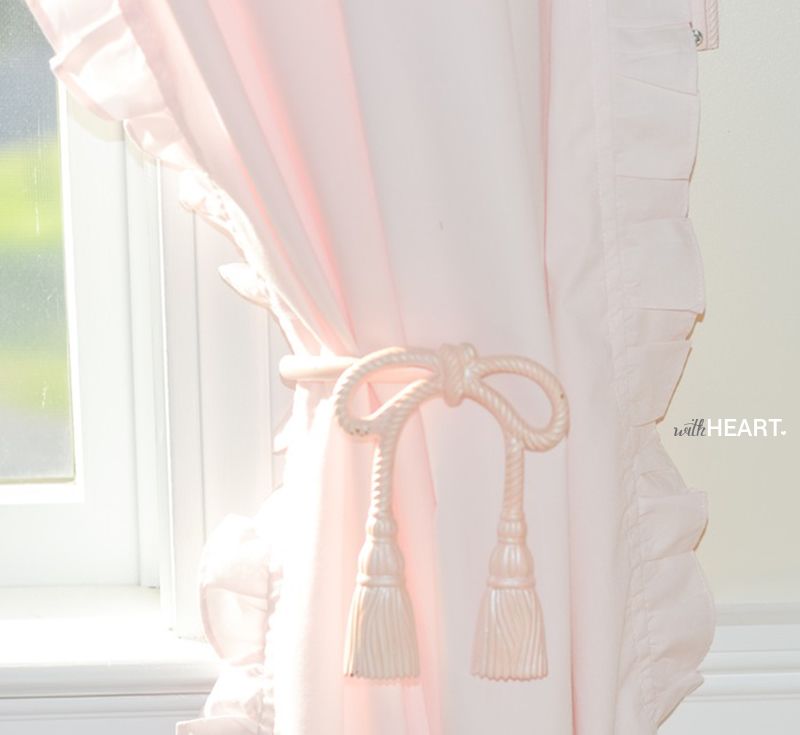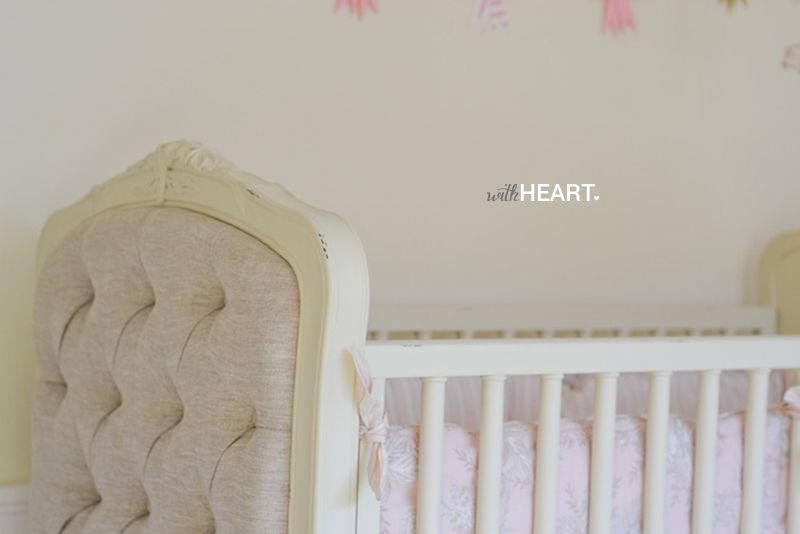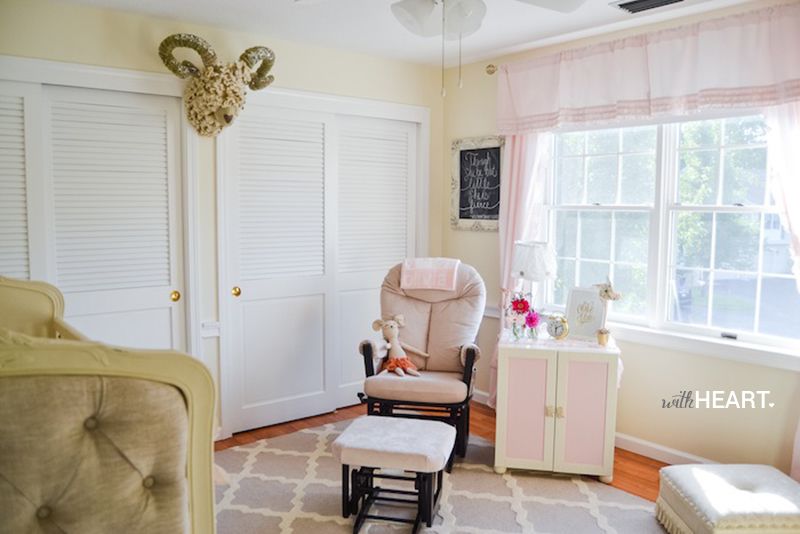 Q)  Anything else you want to share?
A)  Putting together Olivia's nursery was one of my favorite projects to date. Finding just the right pieces for each part of the room was so much fun. I already find myself gathering inspiration for when she needs an updated toddler room!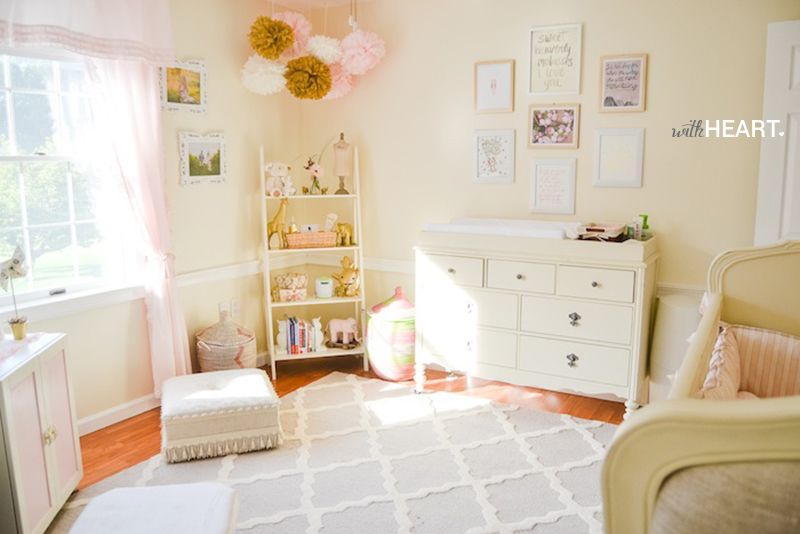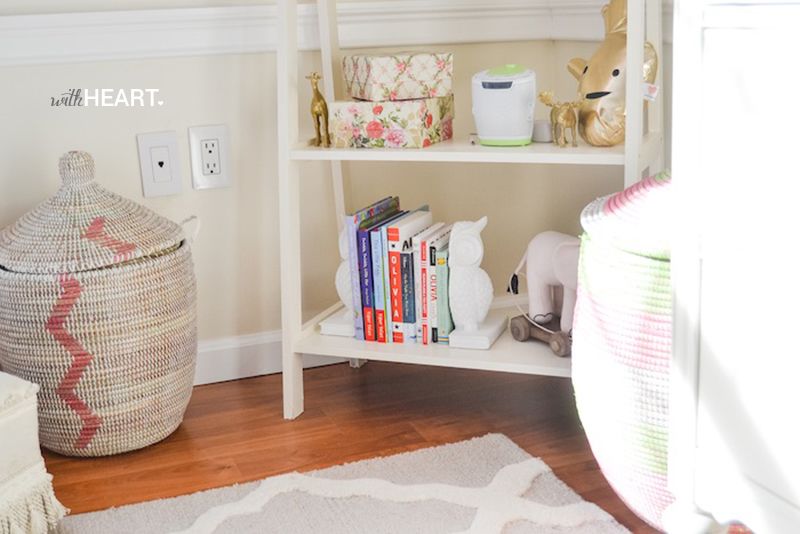 I am so in love with this room.  Bravo, Lynzy!  You can read more from Lynzy on Sparkling Footsteps.
Tomorrow, I'm planning to share some halloween costume ideas (including Ruby's last year's costume.  Not sure we can top it this year, but I'm sure gonna try!).
Have a lovely week!
xx,

SOURCES:
Crib, Curtains & Dresser {Restoration Hardware}
Mobile {Ally Sen on Etsy} Glider {Ultramotion by Dutalier}
Lamp {Ikea}
"Olive You" Print {Lindsay's Letters}
Rug {Rugs USA}
Senegalese Storage Baskets(Serena & Lily} 
Pom-Poms {One Stylish Party on Etsy}
Bow Curtain Hooks {222 Lane on Etsy}
Gold Glitter Animals (DIY project by my momma} 
Bow Garland {DIY} 
"Olivia" Garland {Rifle Paper Co.}
Chalkboard Frame {Vintage scored at Brimfield Flea Market} 
"Olivia" blanket and gold heart plush pillow {Uncommon Goods}
Adorable Mouse Doll {Mini Boheme on Etsy}
Night Stand {Ikea and redone by the hubby}
Gallery Wall {From top left: Ballerina Print by Milo and Benny || Sweet Heavenly Molasses I Love You Print by Kate Moore Creative || Let Her Sleep Print by Yellow Button Studios || Peonies by Sarah Tucker || Trot, the Star Flyer Print by Trafalgars Square || Ralph Waldo Emerson Quote*Watercolor Print by Grounded on the Daily ||Hello, Beautiful Girl Print by Lindsay's Letters}