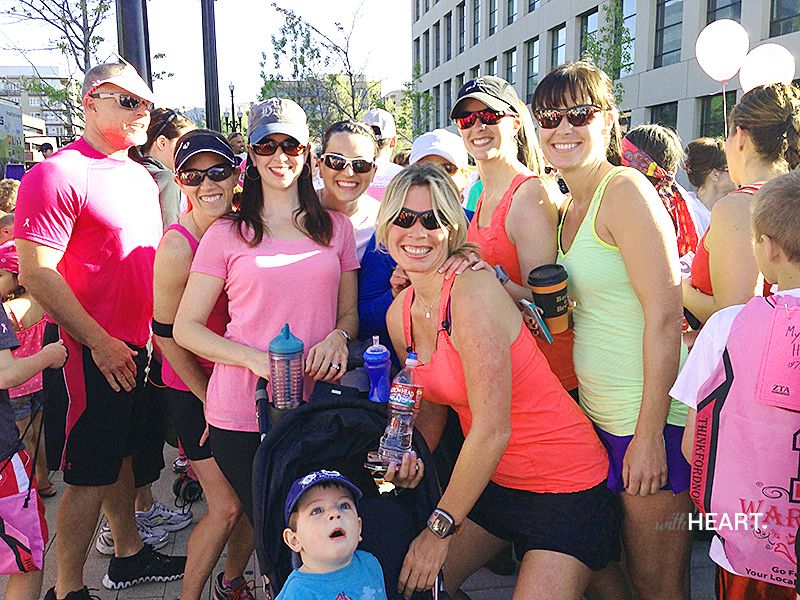 There are many races out there, but Race for the Cure is one of my faves.  This year's was beautiful and meaningful and magical.  It was also hard… at least for me.   I am not really in what I would consider fighting form at the moment, and boy, I felt every step of this one.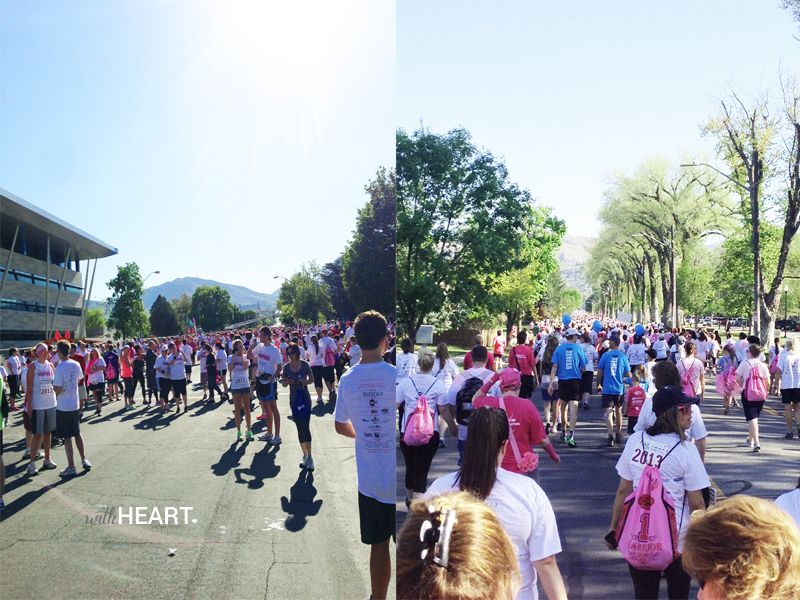 But every step brought thoughts of beautiful Megan Kemp, a young mother who found her first lump while breast feeding.  She was an aspiring fashion designer whose dream was to make a dress for Lady Gaga.  She went for it to show her sweet little girl that her mama wasn't afraid to shoot for the stars.  She recently lost her battle with breast cancer, before that dream was realized.  And as I ran alongside men in tutus and women wearing bright pink wigs, I thought of how much this free spirit would have loved to be here.  I was so honored to share her story with the public more than once.  She was a warrior and her life was cut short by this terrible disease.
Wendy and some friends made up the withHEART team and I'm proud of the money we raised.  My favorite team name from this year:  Check your Cupcakes.  You best believe I'm checking mine.  I'm sorry for the lack of pictures.  I couldn't run and snap, so these are a few iPhone photos of the morning.
This race was exactly the jumpstart I needed.  I found out last night my best friend and I have been accepted to the St. George Marathon in the fall.  Gulp.  I am excitedly terrified.  This will be my first marathon post Ruby and I'm determined to avoid injury.  Get ready for an increase in running posts.  Wish me luck!
Sweet Megan, thank you for giving me strength and inspiration to finish this race.  Your spirit will remain unmatched.