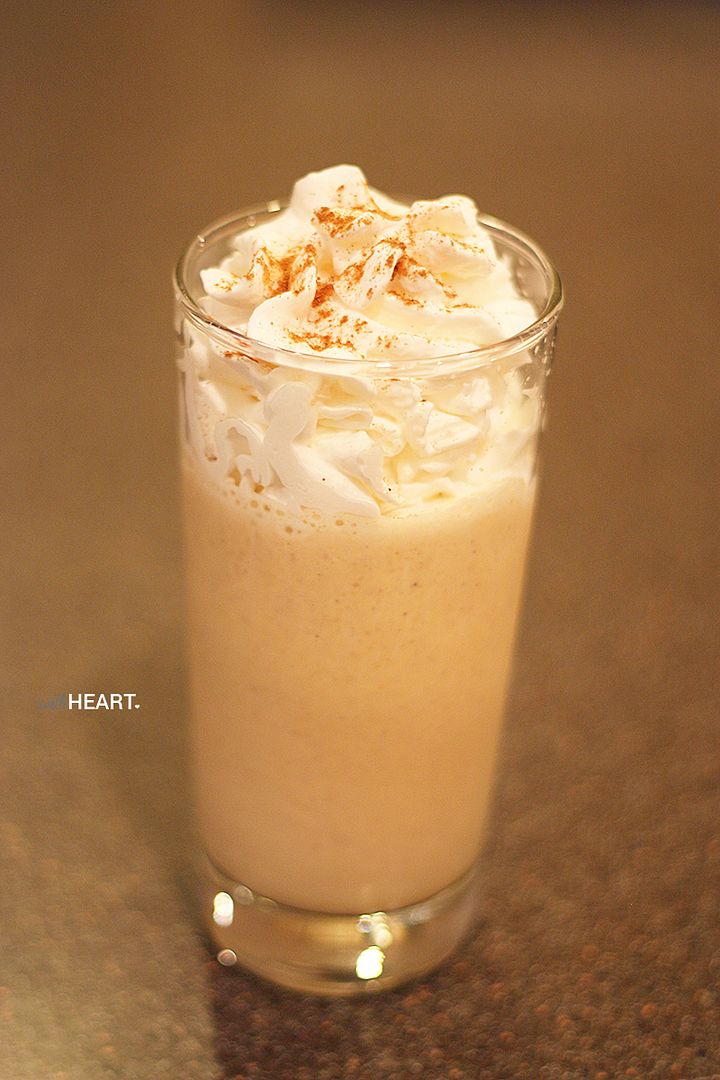 It's maybe my favorite time of year for food. It's the season of all things pumpkin! And at the very top of my favorite fall food items: pumpkin pie shakes.
I've tasted about every one in town, and many a restaurant and ice cream shop. I invented my own version of a pumpkin pie shake recipe and added a twist: graham crackers. According to Jon, this touch is what makes this shake! And another great thing about making a shake– it's pretty difficult to screw it up. Just throw it all in a blender and mix it up. Now, that's my kind of recipe.
*Note:  I made a vegan version of this for Ruby and she loved it!  I used coconut ice cream and coconut milk.  Just as good and less than half the calories.

INGREDIENTS:
3-4 scoops vanilla ice cream
1/2 cup pumpkin puree (not pumpkin pie filling)
1/3 cup milk
2 graham crackers
1/8 tsp pumpkin pie spice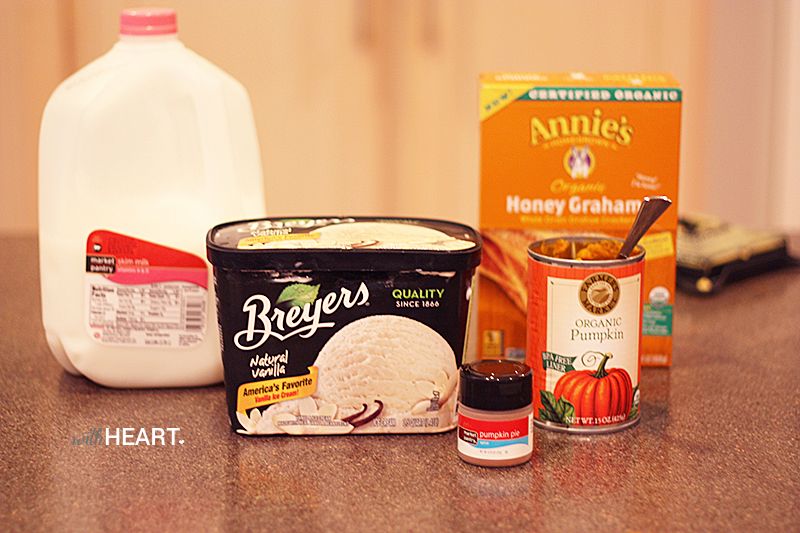 Put everything in a blender and blend under the "shake" setting until smooth.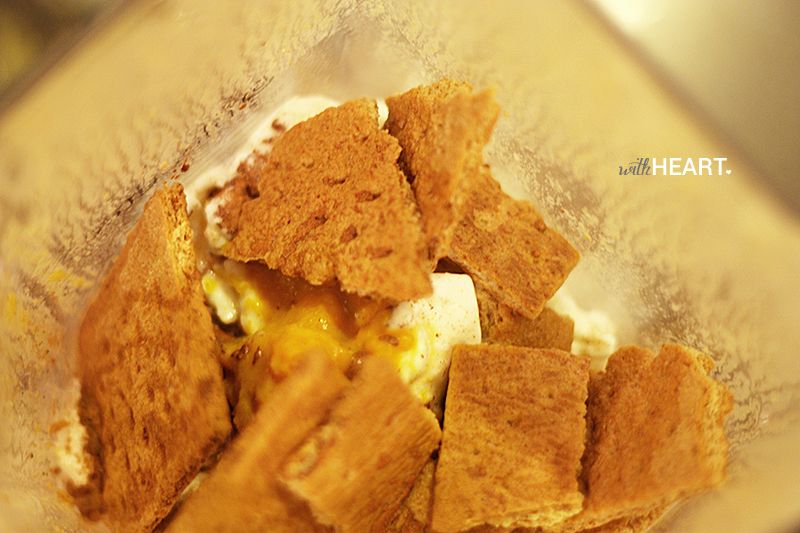 I like mine with chunks of graham in it.  Top with some whipped cream and a dash of pumpkin pie spice and enjoy.
Mmmmmm, think I'll go whip one of these babies up right now!
Happy Thursday,