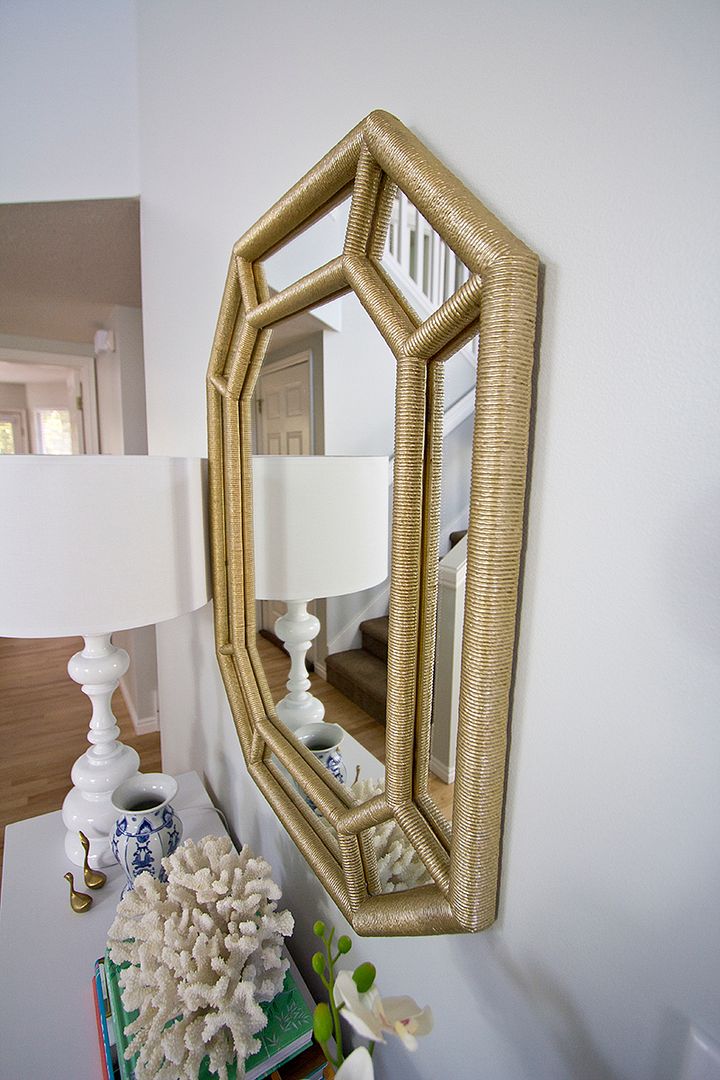 A mirror is an entryway must, as far as I'm concerned.  They aren't just practical next to a door, but they make a statement, finish off a space, and add style and an easiness to a foyer.  As I was working on my thrift store console table, I knew a mirror needed to go above it.  And so I started searching.
I have long been in love with Hollywood Regency octagonal mirrors.  I think they are so chic.  I've sourced a few and most run $300-$400 easy.  So, when I spotted this baby tucked behind a headboard at a local thrift store, I think I let out an audible "oh my."  I snatched it up in a flash.  $8 bucks, ya'll!  Octogonal mirror makeover time.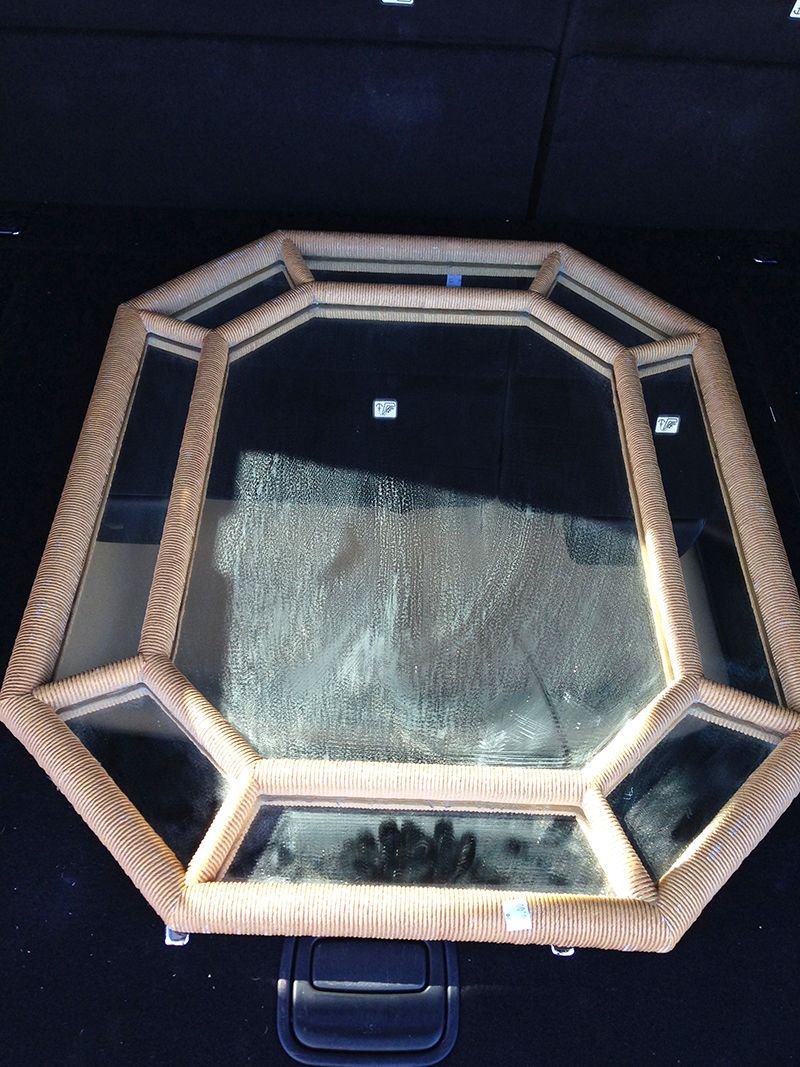 I debated what color to paint it.  I've seen every color under the sun, and they all look amazing.  But, my heart turned golden.  This was my inspiration: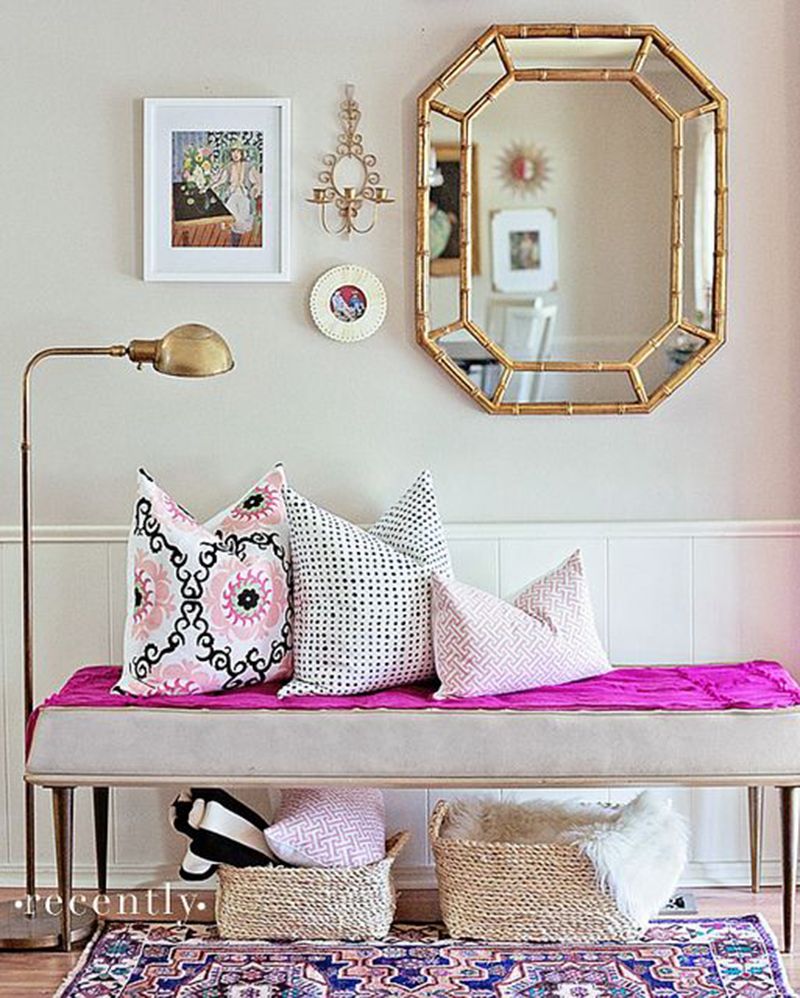 Here is how the makeover went down via video…
video/editing: James Young
In the video, I talked about the paint selection.  I ended up going with Rustoleum Pure Gold.  It wasn't too shiny, but just had the right sheen and color for the look I was going for.  I really love how it all came together.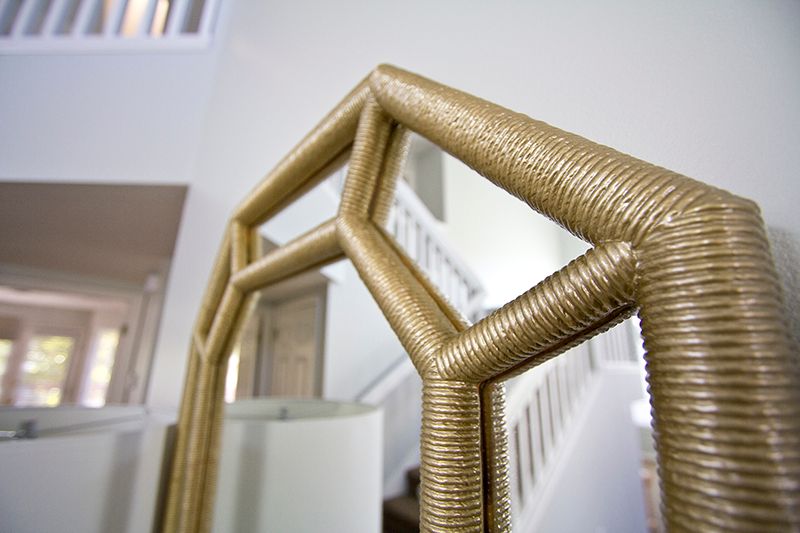 We've been cozied up inside for the past day as the first major snowstorm of the season blows through Utah.  It's dreamy.  I love snow…. until March.
I'm getting my Christmas crafting on.  Can't wait to show you what I've been working on!
Happy Wednesday!