If you're anything like me, my phone is pretty much an extension of my arm.  And if it's not in my hand, it's probably in Ruby's… or in her mouth if I'm not fast enough to stop her, then promptly disinfect 🙂  I just love a pretty phone case, so I was thrilled with the gals over at Plum Street Prints asked me if they could design a line of cases inspired by my personal style.  Seriously, such a sweet and unexpected surprise and I was just so gosh darn flattered.
I sent them some inspiration– images that reflect my taste, and they came back with several options that were purrrrfect.  You guys, I wanted like every one.  I had to narrow it down, and this is what I selected.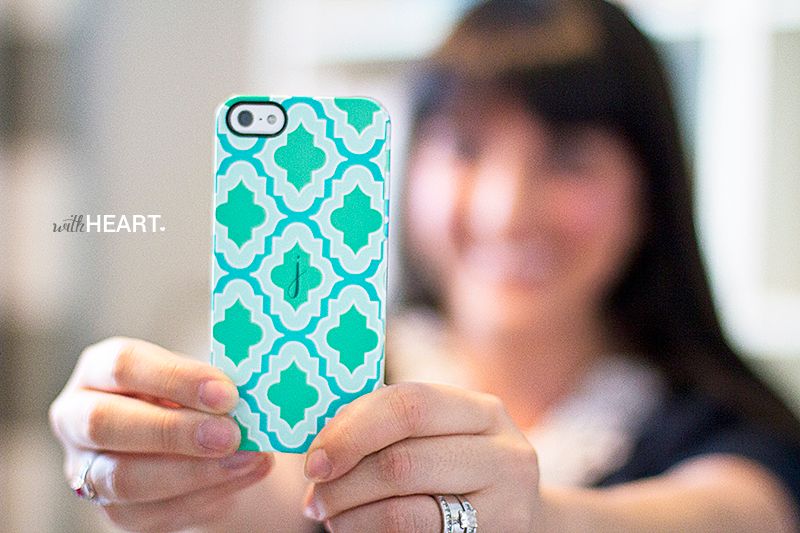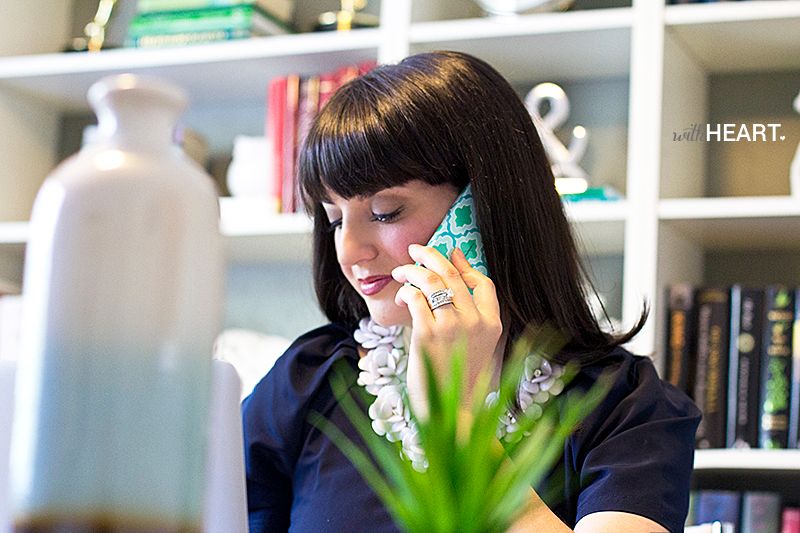 Don't you just love it? And that monogram "J" couldn't be more me. (I threw in that last photo James snapped of me pretending to listen to a very important call just for a giggle:).
You can pick up my design, others inspired by my style, or one of their other beautiful designs (and learn more about my inspiration) over on Plum Street Prints today.
And psssssst– these photos were snapped in my office.  We are soooooo close to finishing it.  Can't wait to reveal the completed project here soon!
Hope you are having a wonderful weekend!
xx