It's coming… my favorite season of the year!  I have a confession.  I don't really love summer.  Never have.  Don't get me wrong, there are plenty of great things about June, July, and August, but I just love everything about September, October, and November.
The crisp air, the colors, school starting (yes, I was one of those kids), jacket weather, boots, apples, holidays, you name it.  Fall is for me. And fall is already coming to the canyons around these parts.  Waaaaaay up high, the leaves are starting to change.  Hooray!
Today's look just feels fallish to me.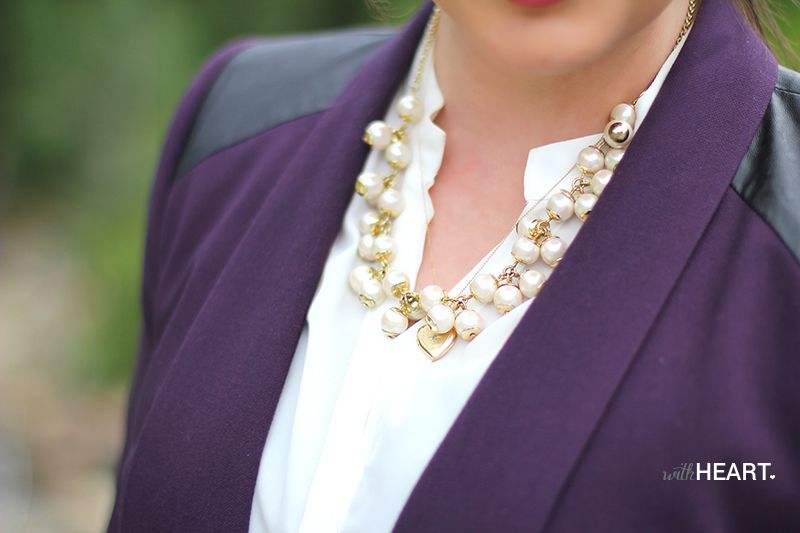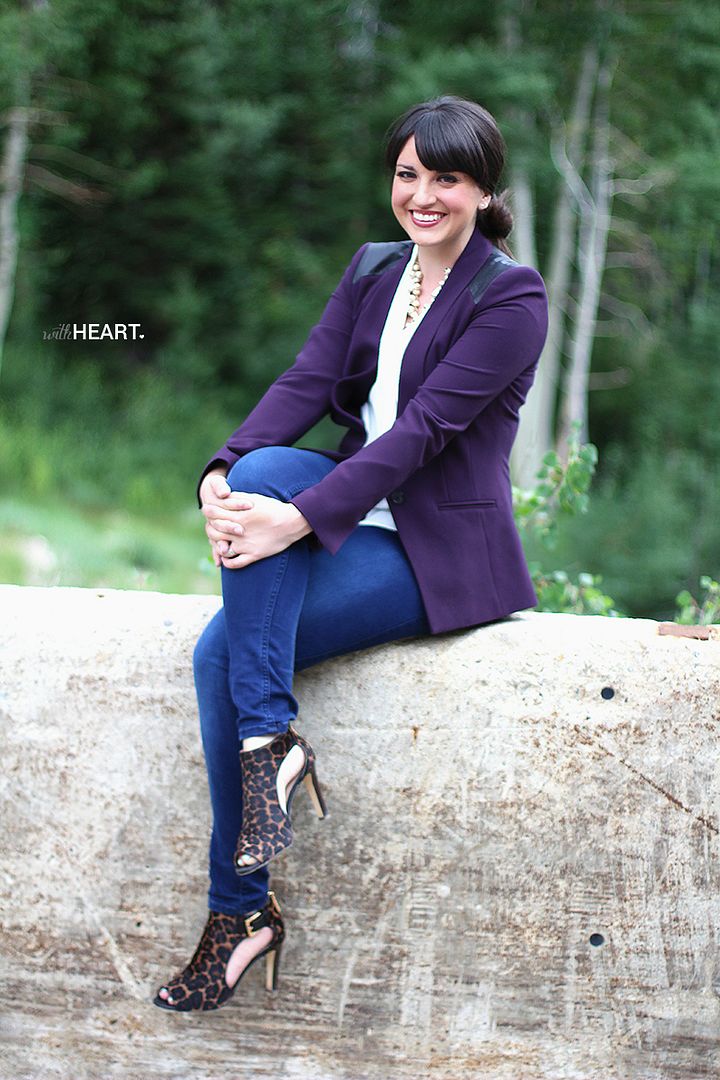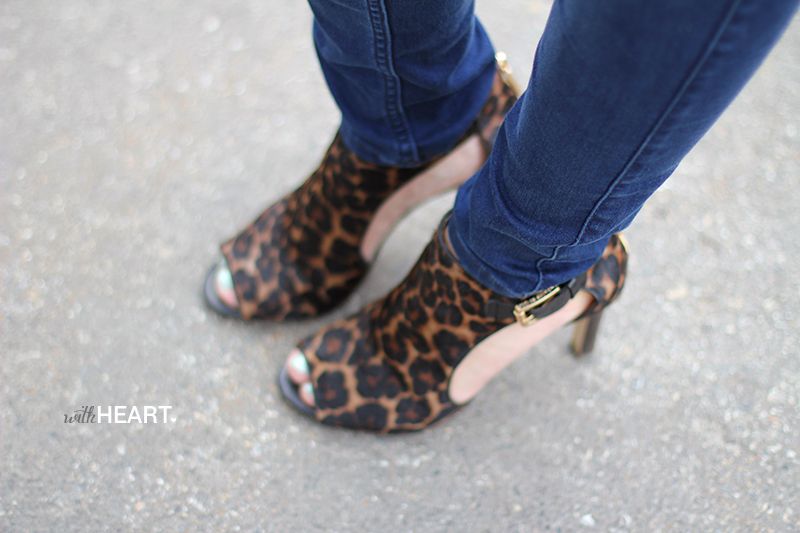 Jacket | Blouse | Jeggings | Shoes | Pearl Necklace (similar) | Heart Locket (similar) | Earrings
Speaking of fall fashion… here are a few of my favorites right now:
1) Don't you just HATE when you find a pair of amazing boots and the darn calf is too tight? Love when a company makes an extended calf version!
2)  These pants are just purrrrfect for my work-from-home-be-a-mom status.
3)  Why hello, adorable jersey dress.  I'll take one of you in each color, please.  Wouldn't it be so cute with tights, boots, and a denim jacket as the weather cools down?
4)  Just in love with these sweaters.  And you can't beat that price.
We have a crazy week around here this week.  I have a ginormous work project I'm in charge of that comes to fruition this Wednesday, our renters move into the almost finished duplex this week (can't wait to show you the finished product!), and I can't wait for things to slow down a bit.
Here's to a busy Monday!  Cheers!
Photos by James Young