There are few things I hate more than cleaning my floors.  Everyone has a chore they loathe.  Mine is mopping.  I would rather do 50 loads of laundry than sweep or mop.  That said, clean floors are a must at my house.  With a toddler toddling around, spotting any spare Cheerio and tossing it in her mouth, I find myself sweeping at least 5 times a day.  Insert grunt/sigh/grumble here.
That's why when Braava asked me to test out its iRobot as part of it's #holidayhelper campaign, I was like "yessssssssssss!" all Napoleon Dynamite style.  iRobot is a fancy little floor robot that sweeps and mops your floors all on its own.  Like a magic little house elf.  I couldn't wait to test it out.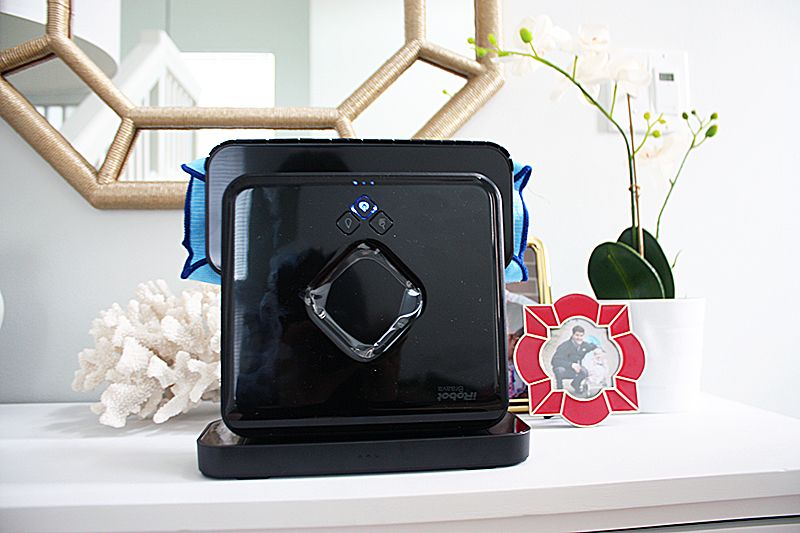 When the box arrived on my doorstep, I couldn't wait to crack it open.  I eagerly set up the docking station and charged her up.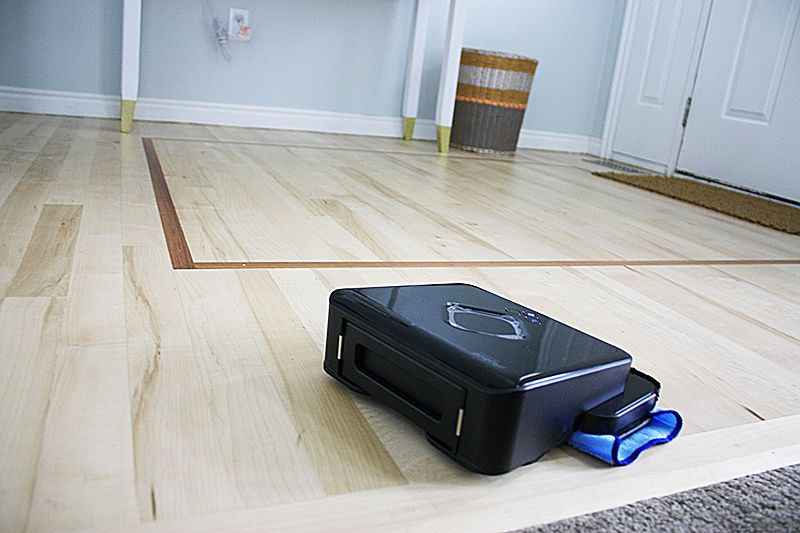 Once the little black box was ready to roll, I put her on the floor (yes, I've already decided it's a she) and let her roll.  It was awesome.  She rolled all over, carefully turning around corners, furniture, and carpet.  It swept up my entire space, while Ruby kept a very watchful (and wide) eye.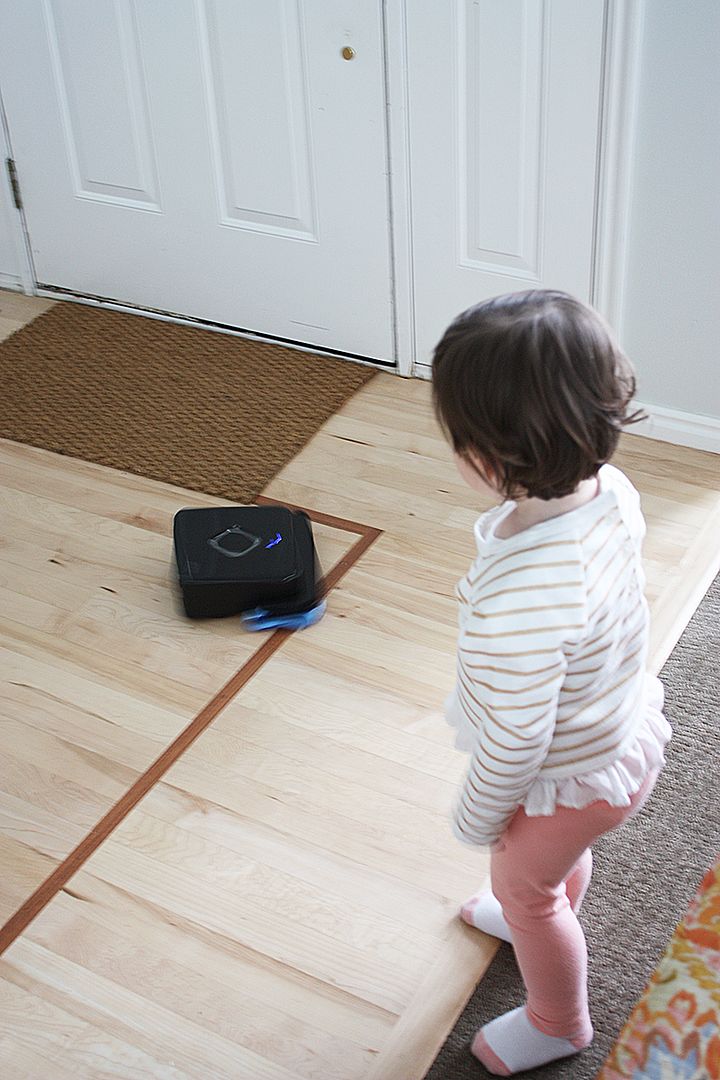 Before I knew it, all of my hardwoods were swept!  I removed the cloth, and I was shocked how much it picked up.  Shocked in a grossed out/amazed way.  I mean, I sweep all. the. time.  Like 15 times a day, thanks to Ruby's "I'm done with my food so I am showing you by throwing it all on the floor" routine.  But the iRobot's cloth picked up so much more than I thought was there.  It even goes places a broom has a hard time reaching, like under furniture.
Once it was all swept, it was time to get mopping.  I gleefully watched as the robot zoomed around my house, all while Ruby and I played on the carpet.  It was like Christmas morning.  Goodbye daily sweeping and mopping!  Hello little adorable black robot helper!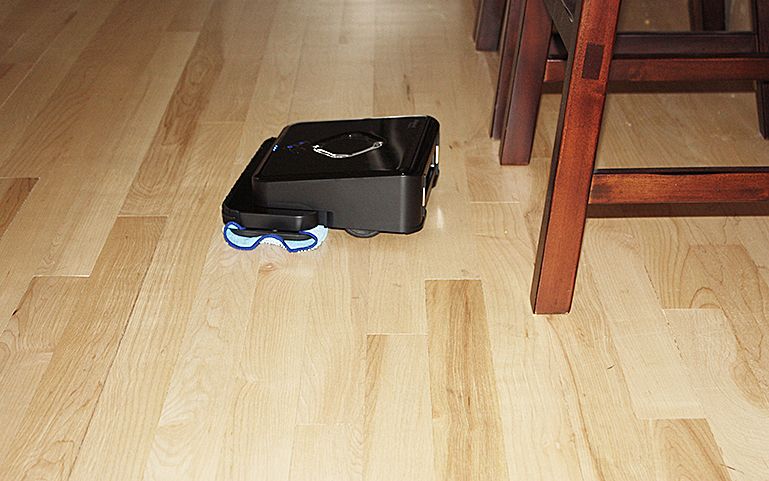 I am so thrilled I can spend less time cleaning and more time playing with my girl, doing holiday prep, and enjoying this time of year.  Welcome to our home, iRobot🙂
Hope you have a lovely weekend and get to spend some time with those you love.
xx,

*This post was sponsored by Braava for iRobot