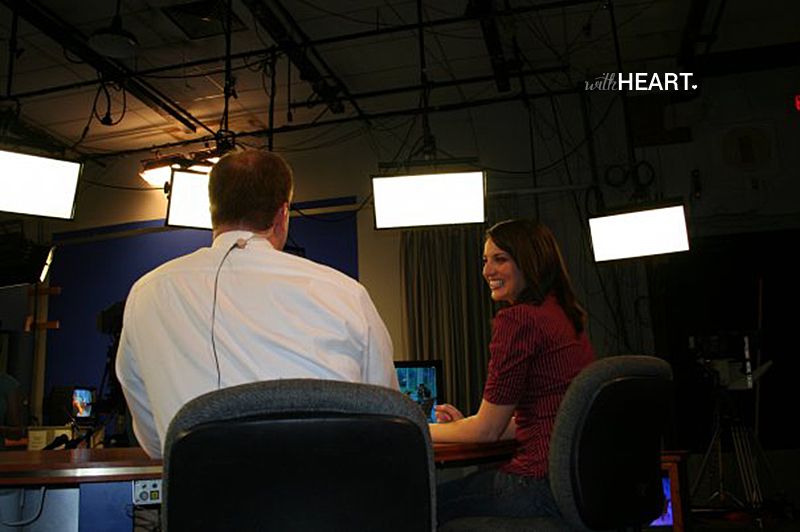 "You've missed the boat," he said flatly. At least it was as flat as his raspy, over-used, chronic smoker's voice could express tone. "He" was my news director, a silver-mullet-headed, rail thin, straight out of the 70's man with a constant half-eaten package of donut holes on his desk and a gross, re-used waterbottle in his hand. Telling me, and every other reporter in the building, that we had "missed the boat" was his way of saying he thought my story sucked.
I could tell you stories about that boss of mine that you surely wouldn't believe. In fact, even though I lived it, writing it down makes it sound that much more incredulous. He regularly made comments about the bodies of the female staff, his eyes sparkled after saying something particularly cruel to one of us, and he used to throw tapes across the newsroom in anger for effect. You could count on at least one story in every daily news meeting about the "good old days" when he was working out in the field, using drugs and hanging out with prostitutes. I wish I was joking. And, that is only a small sliver of a bigger, twisted picture.
Those years co-producing and anchoring multiple shows a night on a bare bones staff, shooting and editing my own work, reporting far from family in the midwest were some of the most trying of my career. Although I felt a bit at times like I was a character in one of those videos HR shows you about what not to do at work. But at least I was in good company. Very good company. All of my colleagues had also missed the boat. We actually created a club called "I missed the boat," and that group of green, young, fresh-faced reporters and producers remain some of my dearest friends, though we are now scattered across the country. We all somehow survived working under the Silver Wolf with no soul and it bonded us like prisoners of war. We were survivors.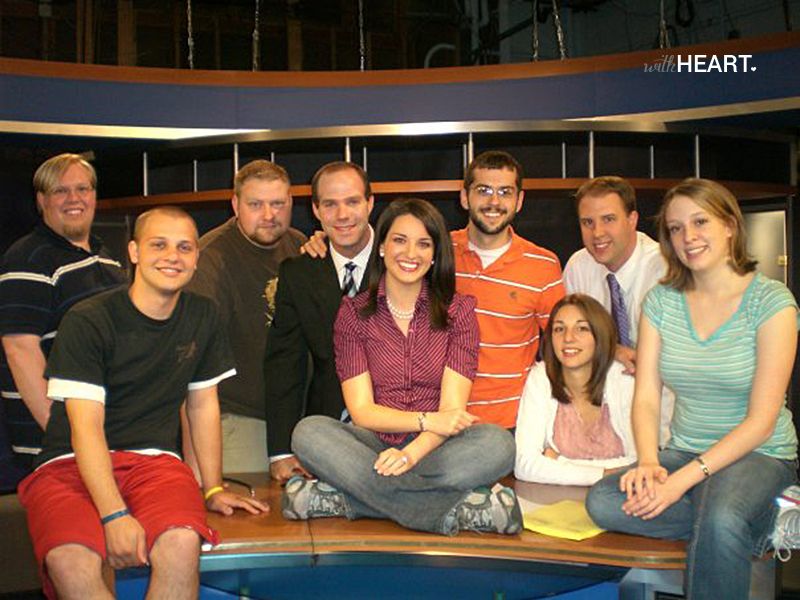 I believe God put me in that environment to toughen me up, give me a thicker skin, and gain confidence in my work. I covered everything from tornadoes to ice storms to the craziness that is a presidential race in a swing state, and I came out of it a much better journalist. I learned to work very quickly and have a much greater appreciation for photographers and editors, because I have been in their shoes.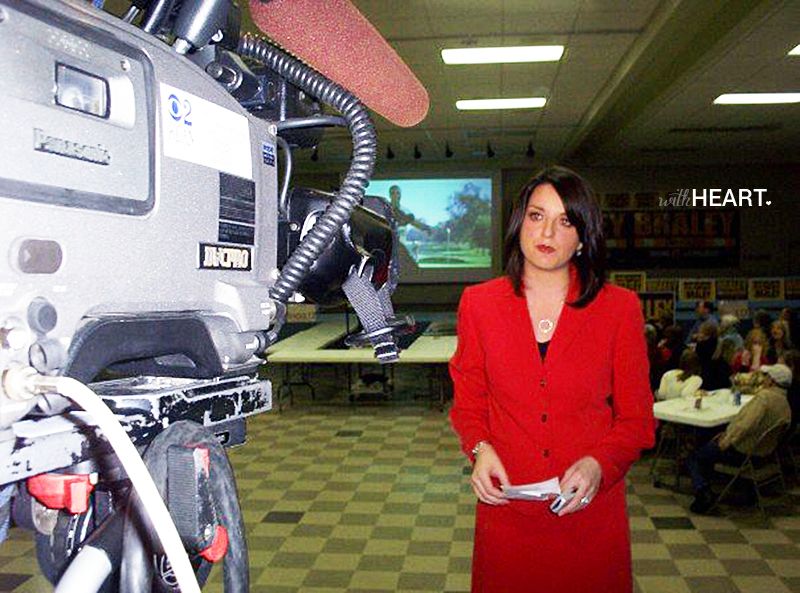 That old news director of mine has since passed away from throat cancer, yet he lives on on Facebook. Someone, possibly an anonymous former colleague of mine, created a page for him, and "he" continues to post on our pages from time to time from beyond the grave, telling us we still haven't made it on the boat, along with his many other infamous quotes.
And that, my friends, is one of my many "glass-banging" jobs. Do you love my "power suit" and awful haircut? I bought that suit on clearance at Dillard's and thought I was so super classy.
How I loved reading about your jobs! Thank you, thank you to all who entered the Freshly Picked giveaway. Didn't you just love that Susan? A breath of fresh air, I tell you.
And now for the winners! Randomly selected…
1) Courtnie Cotterell who said: I used to paint house numbers on sidewalk curbs. Definitely a glass banging job out in the summer heat!
2) Kirsten Krason who said : My glass banging job was waitressing. When my husband and I were newly married I had to wait tables every day just to pay the bills. I cried every day the first week because I hated it so bad but it taught me to hustle, have a good attitude and develop a thick skin.
Email me at jen@withheart.com to claim your prize. And what a prize it is–Congrats!
I admire all of your hard work and dedication to make your dreams come true. Each and every comment made me smile. We even had a man comment– he is doing what he has to to provide and I love it. Rock on.
Watch for another WOMAN'S WORK feature this week– I cannot wait for you to meet this amazing working mother.