Bread is one of my favorite things to bake.  There is just something about the aroma filling your home and eating a slice of soft, warm bread straight out of oven with butter than is the ultimate comfort food for me.
Making bread can be complicated but fear not– this recipe is easy as pie (which coincidentally, isn't really that easy).  With this recipe, you can whip up two loaves for dinner tonight with a few simple ingredients and in minutes.  Seriously.  I speak the truth.  Try it and you'll see. And then you will proceed to wow your family and guests with homemade french bread frequently.

INGREDIENTS:
3 cups warm water
1 yeast packet (about 2 TBS)
2 TBS sugar
3 tsp salt
5-6 cups flour, then an additional cup
1-2 TBS melted butter
In a large mixing bowl, dissolve yeast in water.  sprinkle in sugar.  Wait a few minutes until it starts to bubble and foam.
Add in salt and begin mixing (I use the bread hook for my Kitchen Aid).
Slowly start adding flour.  I typically use all 6 cups, but the consistency is the important part.
When dough forms a ball, add last cup of flour little bit by little bit and begin to knead.  The dough should be tacky and as my aunt taught me, should make a sound similar to a band-aid being ripped off when pulled quickly away from the bowl.
Cover with a light towel and let rise.  A trick I always use is to use a heating pad to make the dough rise faster.  Put the heating pad on the medium– you don't want it to get too hot.  Dough should rise until about doubled (if you don't have time for that, don't fret.  Just let it rise as long at least until it gets a bit puffy).
Divide into two loaves.  Place on greased cookie sheet and cut three slits on each loaf.  Pinch the ends together.  Cover and let rise again about 20 minutes.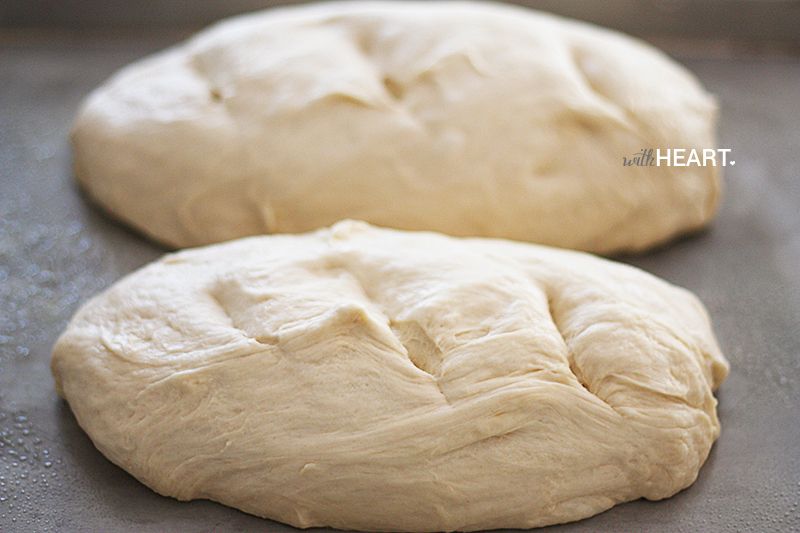 Bake at 400 for 25 minutes, or until the bottom is a golden brown.
Brush with melted butter.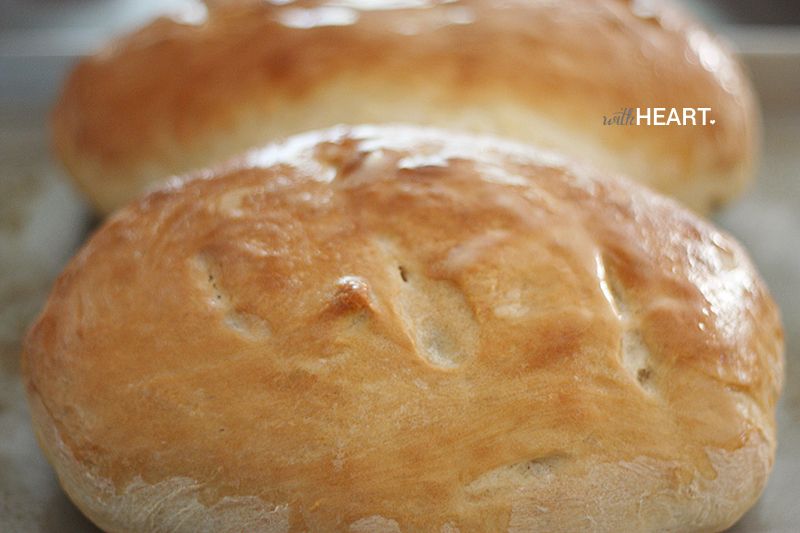 Best served hot! Now, go impress all who partake of what they will think you spent hours in the kitchen slaving over. I wouldn't correct them:)