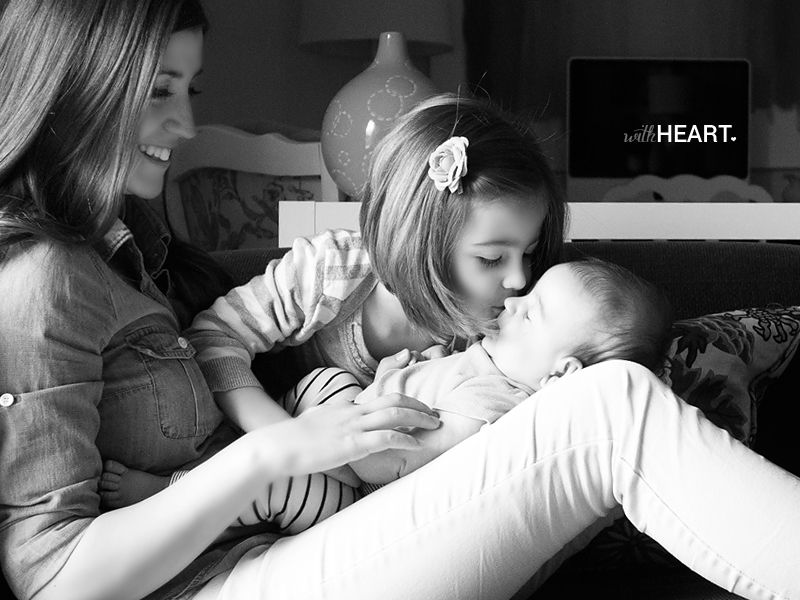 Interior designer, Danielle Oakey, knows how to put a space together.  In fact, she has helped me design more than one room in my home.  She also knows how to work under a tight budget.  Her husband just graduated from medical school and is getting ready to start his residency.  With two kids, let's just say money is tight.  So, how does she still pull off looking fabulous and put together?  She says it's not about how much cash you spend, but knowing what pieces to buy, and where to find them.
Let us all learn from her wise ways and thrifty fashion finds.  And come on, could her kids, Emory and Theo, be any cuter?  I think not.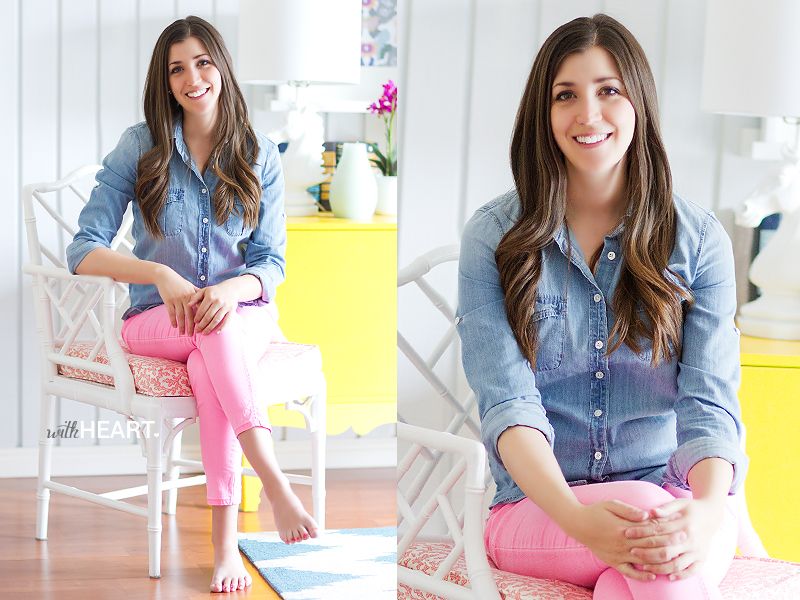 1)  You've had to find a way to be fashionable and budget friendly- and you've succeeded.  What's your secret?
I must admit, my fashion budget definitely takes a back seat to decorating my home…which means I have to be super creative when shopping for clothing. Luckily, stores like
Forever 21
and
H&M
are packed full of affordable and on-trend pieces. You really can't go wrong with a shirt for $12 or shoes for $20.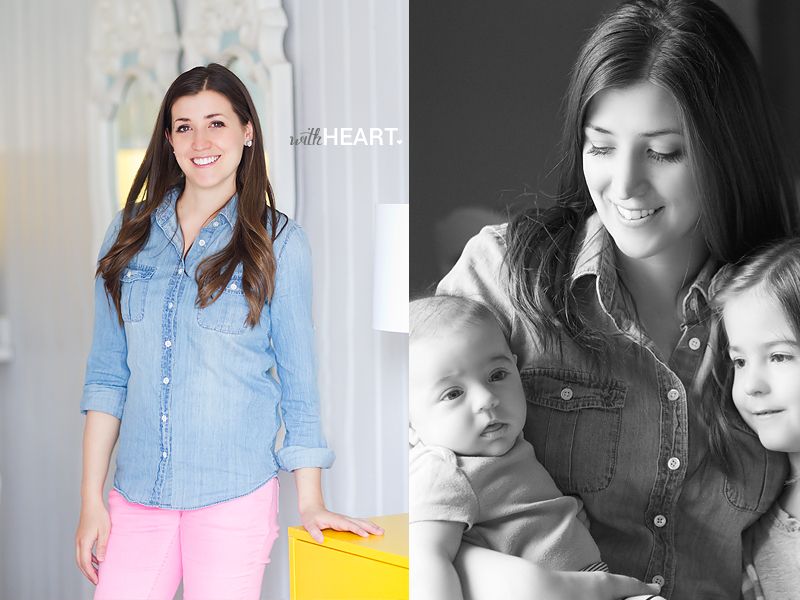 2)  What is your style for yourself, and your kids?
As embarrassing as this is to admit, I rarely get myself completely ready. Unless I am headed to a design job or a date with my husband, I keep it super casual. I love skinny
colored jeans
,
plain t-shirts
,
comfy sandals
, hair in bun, and
studs
in my ears! Told you, I am a low key gal.
I actually spend more time getting my two kids ready than I do myself. I love to dress my five year old daughter in bright colors with lots of pattern. Stripes, florals, polka dots, you name it.  I am not a huge hair accessories girl, so a simple bow clip and gold flats are a daily occurrence over here.
3)  What are your favorite places to shop?
4)  Do you think your creativity in your work carries over to your personal style?
Maybe a little, but I dread shopping for clothes and could shop for home decor all day long. I think the basic principles and elements of design carry over into any creative field, so that is helpful when coordinating colors, prints, and accessories.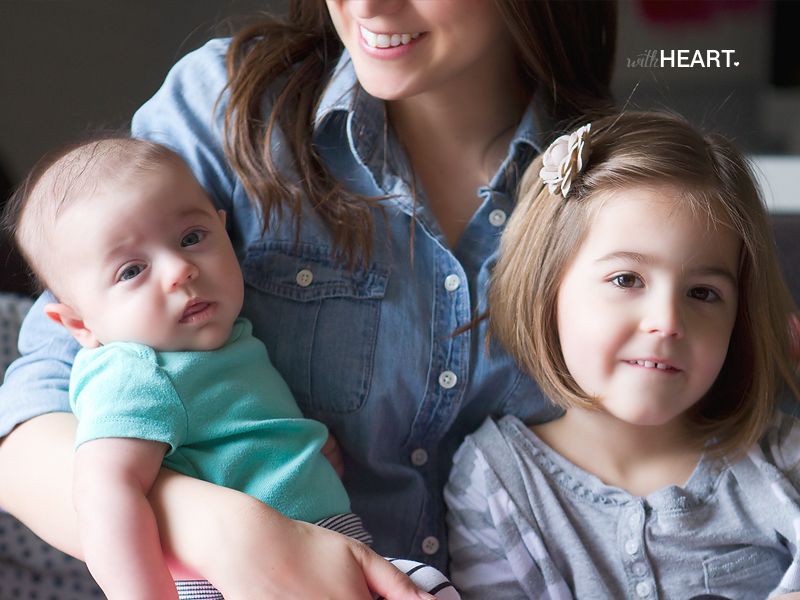 5)  What advice do you have for moms who want to look great, but don't want to break the bank?
Work with what you have. As a wife to a medical student and a mom of two, I don't get to purchase clothing for myself as often as I would like to. I regularly challenge myself to shop my own closet, and I am often surprised at what I can come up with!
Are you dying to see the rest of her cute condo?  You're in luck– I'll be featuring it starting next week.  Stay tuned…