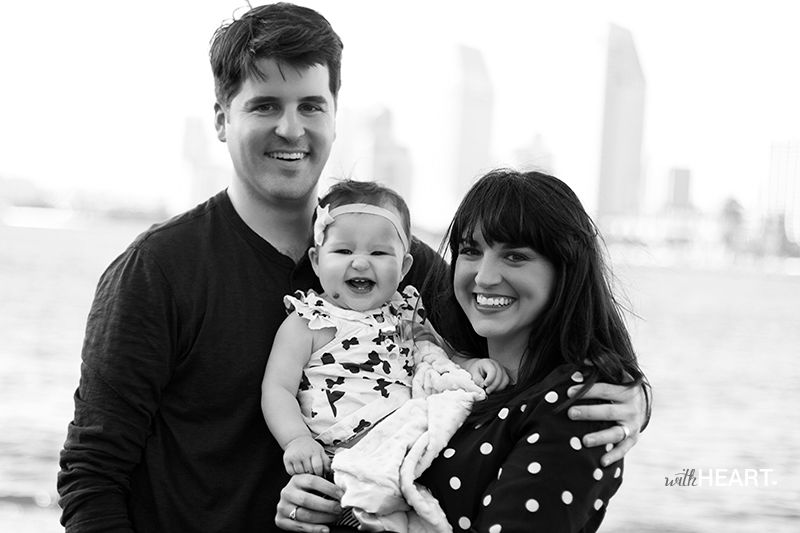 Usually when I get sent out of town for work, I'm covering something glamorous like a wildfire. Not sure how I got this assignment, but last week I went to San Diego to shoot some stories. It was going to be a long week without my two favorite people, so my sweet husband surprised me and flew in with Ruby girl to visit. Even though I was very busy working, it was so refreshing to see them for a few minutes each day and then for dinner a couple of nights. It would have been a rough week for this mama otherwise.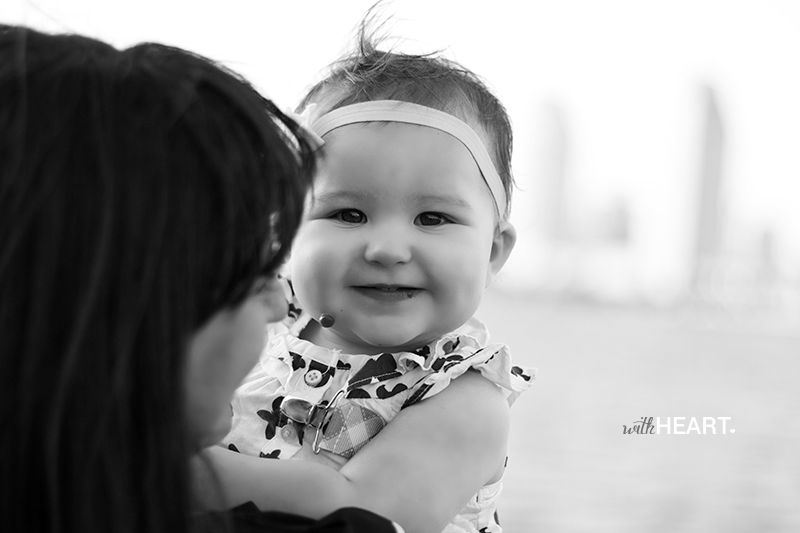 The last day of the trip, my photographer, James, and I drove to LA to interview Katie Couric. You read correctly. All week, she's doing her show from Hollywood so we were given tickets to the taping (it will air next week. One of the guests was Maya Rudolph– watch for me in the audience!) then five minutes afterward to ask her some questions. I was the third reporter to take a turn.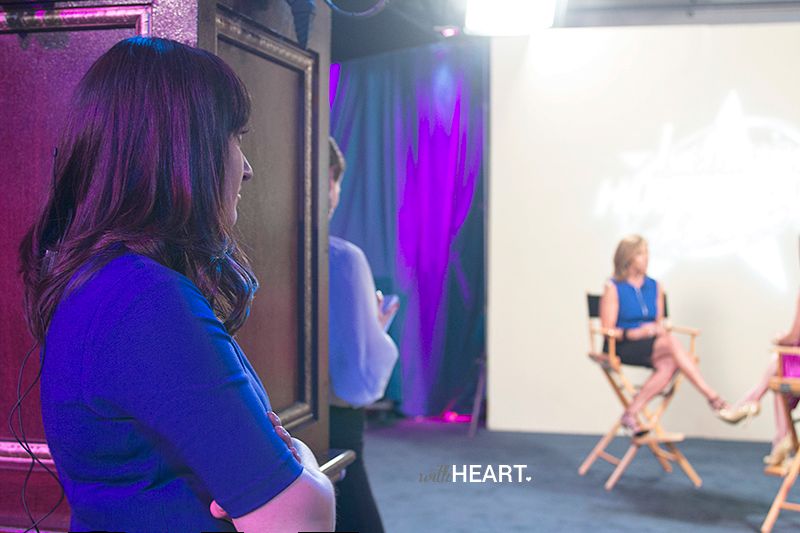 I wasn't really nervous, but I wasn't planning to ask her the same questions as the other two reporters. I was more interested in what she loved most about her job, how she knew each time she took a big career risk (hello leaving the Today Show!) that it was the right time, and the right move. I asked her what she hopes young women know about themselves by watching her accomplishments.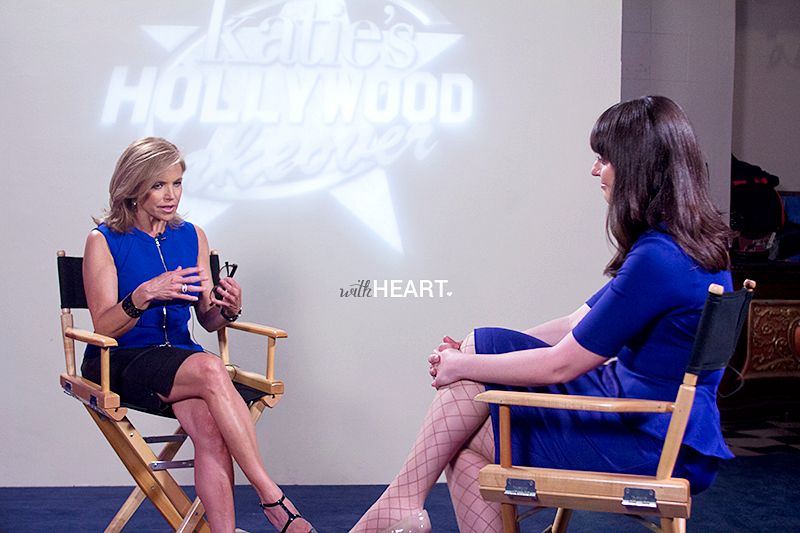 She was so down to earth, friendly, and didn't portray any of that diva attitude so many in this business get when they reach network level. I walked away feeling like she was a girlfriend– one that was inspiring and thoughtful. She even said she liked my "stockings." I told her I felt like the Jolly Blue Giant next to her– she was tiny, and rock solid. I need to hit the gym.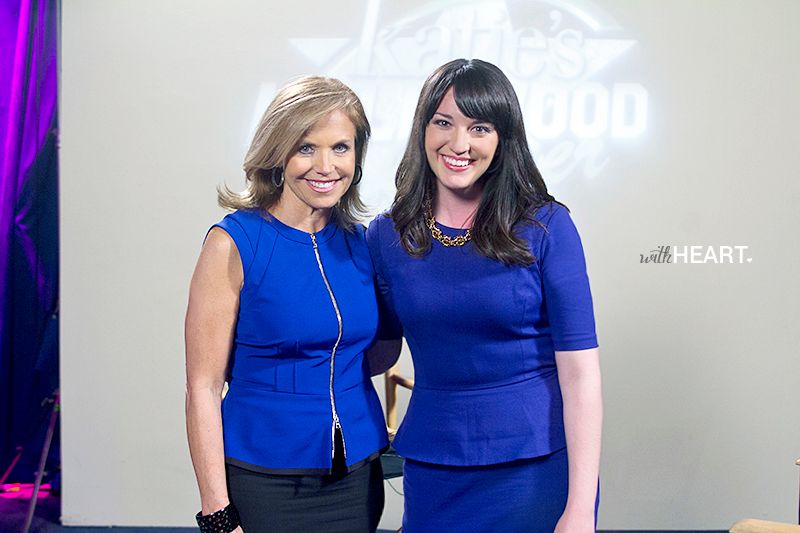 The story airs Thursday at 5. One of her pieces of advice that really resonated with me.
"SOMETIMES WHEN YOU URGE PEOPLE TO GET OUT OF THEIR COMFORT ZONE, IT SOUNDS GREAT, BUT WHAT YOU FORGET IS THAT IT'S SOMETIMES UNCOMFORTABLE.  AND I THINK THAT IN THAT DISCOMFORT, THAT'S WHERE REAL GROWTH COMES FROM.  PERSONAL AND PROFESSIONAL."
Not a bad day, or week, at work.
On a separate but related note, I feel so grateful I spent the week working with James. He is not only talented, but also a great guy. Love when talented people are also nice!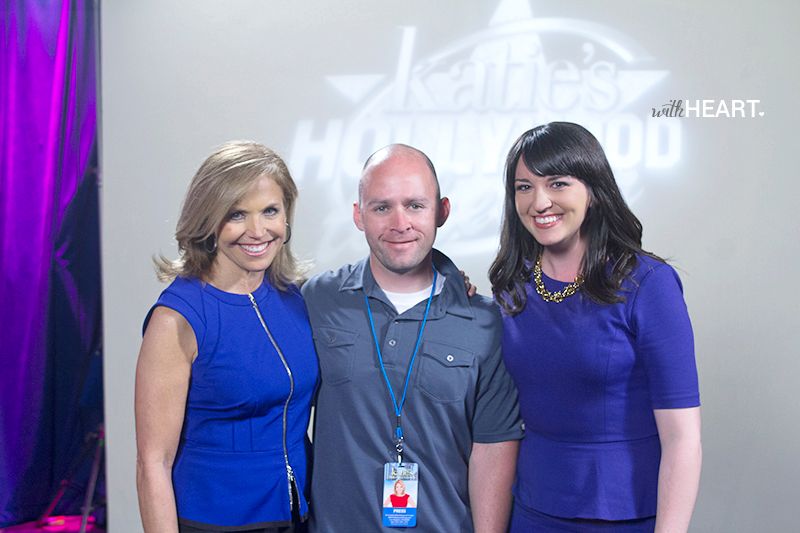 All photos by James Young
And because I know I'll get a few inquiries– My outfit details. That dress is maybe my best dress purchase ever. It fits perfectly and I received a million comments– even from Katie's "people."
My Katie Couric Dress (I will forever call it that): Trina Turk | Necklace: J. Crew (use code SPRINGBEST for 25% off!)
Beach outfit: Top: J. Crew Factory (on sale, and an additional 25% off with cold HELLOMAY)