We're continuing with Irish recipes as we get closer to St. Patrick's Day.  This delicious recipe is a staple in Irish kitchens. If you like mashed potatoes or baked potatoes, then you have to try this recipe, which mixes the best of both. Light fluffy mashed potatoes with butter and bacon, and the onion and cabbage are just extra benefits. My mouth is watering just thinking about it!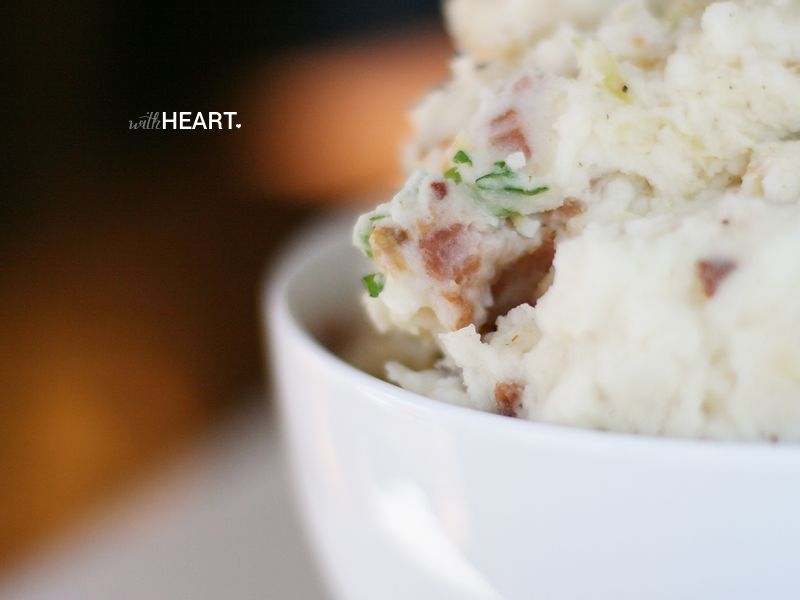 Although this recipe only calls for 4 slices of bacon, I always cook a whole package because the bacon is my husbands favorite part! This is a filling, hot dish that my family loves in the fall and winter.  Serve this with Moist Irish Soda Bread for a hearty dinner your family will thank you for!
2 1/2 pounds potatoes (Russets have great flavor), peeled and cubed
4 slices bacon
1/2 small head of cabbage, sliced thin and rough chopped
1 large onion, diced
1/2 cup milk
salt and pepper to taste
1/4 cup butter, melted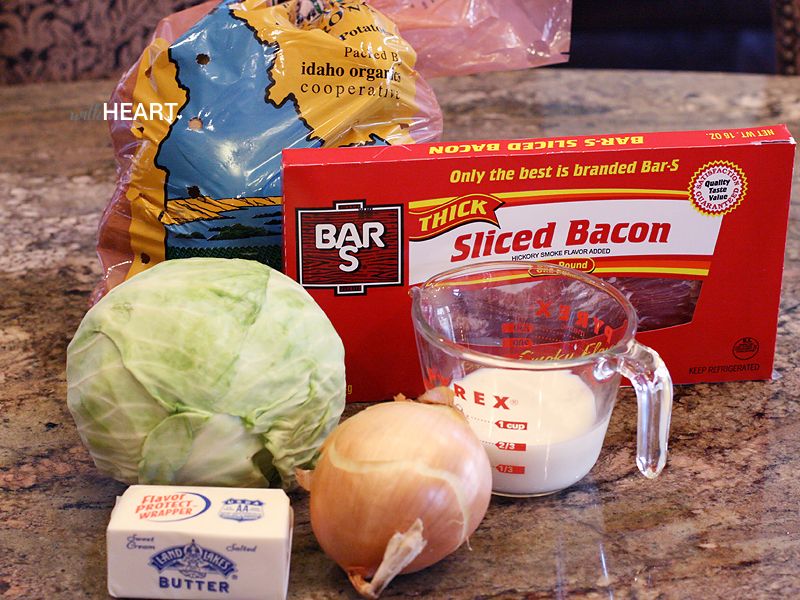 Place the cubed potatoes in a saucepan with enough water to cover. Bring to a boil, reduce heat and simmer potatoes for 10 minutes, or until a knife slides into the potato meeting no resistance.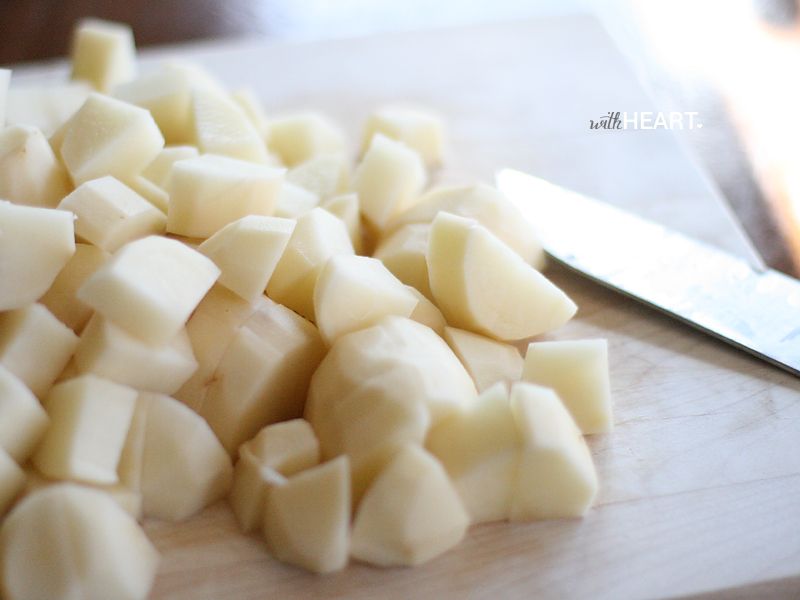 Place bacon in a large, deep skillet. Cook over medium-high heat until evenly browned. Drain, reserving drippings, crumble or chop and set aside.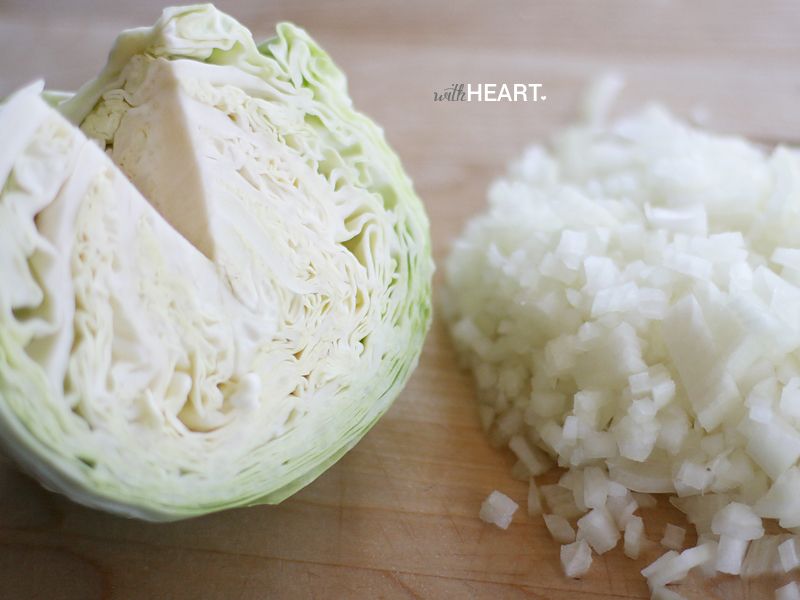 In the reserved drippings, sauté the onion and cabbage until soft and translucent. Putting a lid on the pan helps the vegetables cook faster.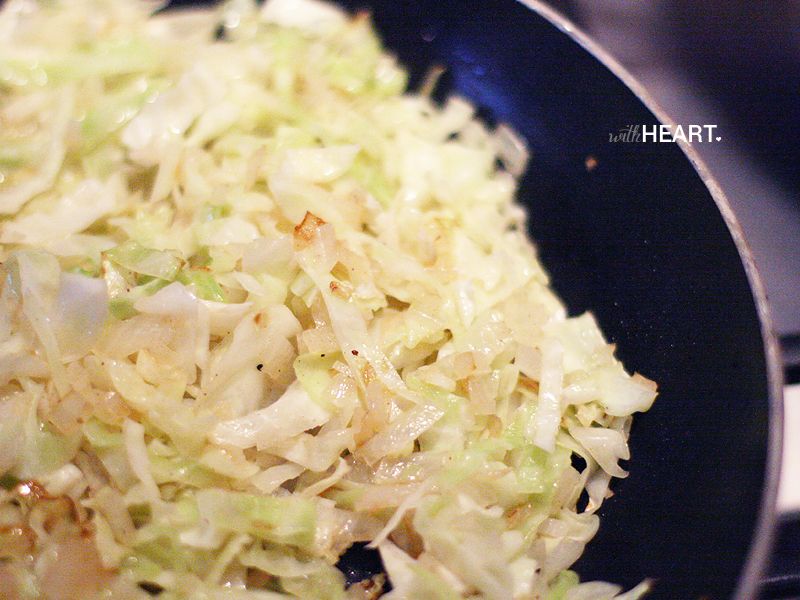 Drain the cooked potatoes and return to the pan. Place the pan back over the heat for approximately 30 seconds to help cook off any extra moisture left on the potatoes. This will ensure a light, fluffy mashed potato. Mash the potatoes with a masher, add milk and butter and season with salt and pepper. Fold in the bacon, cabbage and onions. Transfer the mixture to a large serving bowl. Serve immediately.