It's now been a couple of weeks– how are you doing with the workout plan?   Hopefully it's getting easier and you are able to increase the size of the weights you are using.  You may even be getting a little bored (gasp!) with the treadmill.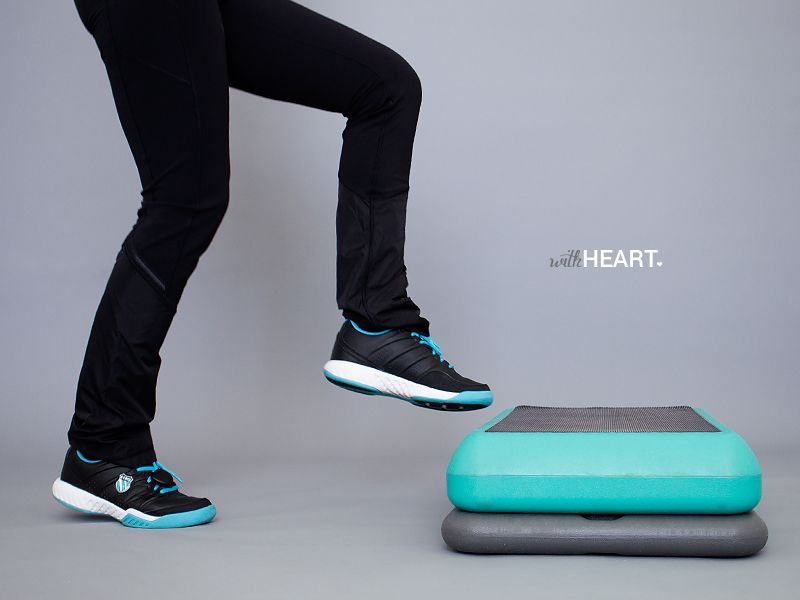 My treadmill and I have a love-hate relationship.  I have named him Phil.  Phil the Treadmill.  Sometimes Phil and I fight and breakup, but sooner or later I always come crawling back for more.  If you and your TM are on the outs, here are some suggestions to keep that heart rate up without it.  You don't always need a Phil in your life.  Use any of the following in place of the 5 min. treadmill interval.
 Jump rope!  Haven't seen one since elementary school?  This is a great one.
Quick toe taps – using a stair or step
Jumping jacks
Burpees – ugly, ugly, word for an exercise that does beautiful things to your bod
Dance!  I only do this one in the privacy of my own home – my dogs think I'm awesome!
Football feet/High Knees
Pick your favorites, or alternate through the list.  Work for 1 min on each exercise, keeping the intervals 3-5 min long, i.e.  One interval would include: 60 sec jumping jacks, 60 sec burpees, 60 sec toe taps.  Go! Go! Go!  You can do it!
Photo by Veronica Reeve