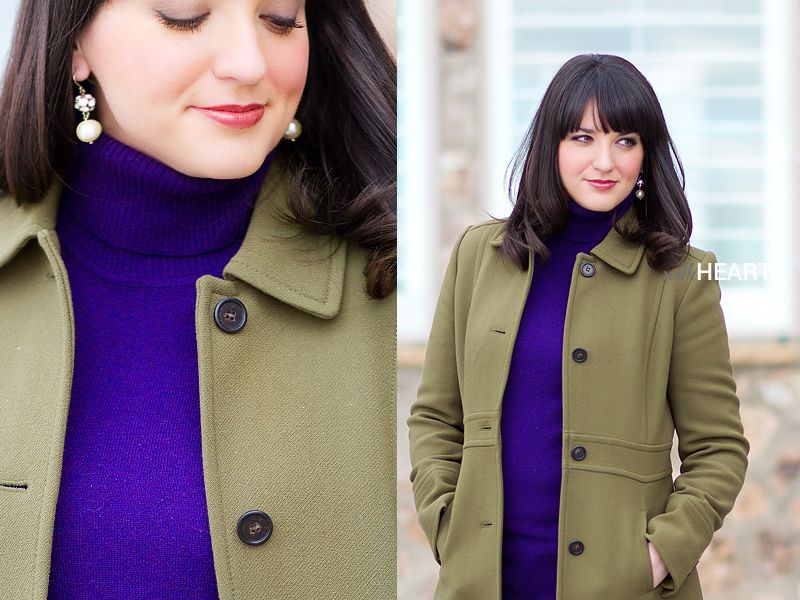 I am always drawn to some variation of this color combination.  There's just something about greens and purples just pulls me in.  I think a great pea coat and booties belong in every woman's wardrobe.  These are some of my favs.
We had more snow here over the weekend– sheesh!  At this rate I'll be rocking coats till June!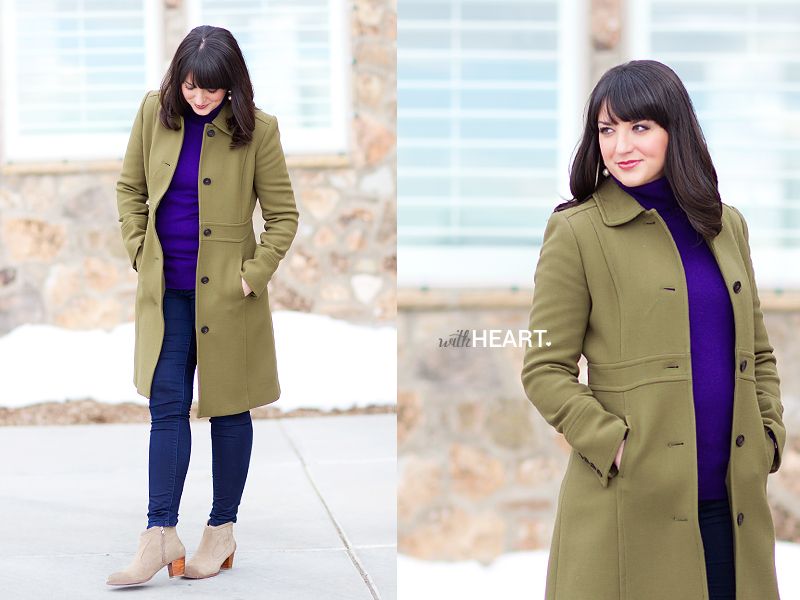 Coat: JCrew (ON SALE! dying over the yellow) | Sweater: JCrew (ON SALE!) |  Jeans: Loft | Booties: DV (these are almost exactly the same– and they're on sale!)| Earrings: JCrew Factory (old, crushing on these
)
Tomorrow I have another MOM CHIC feature and let me tell you, this mom does it all– entrepreneur, mother of two small kidlets, and she's drop dead gorgeous.  And nice to boot!
Photos by Veronica Reeve
Warm thoughts,