It's spring.  Worth repeating that glorious word– SPRING!  Yesterday the temperature around these parts hit a whopping 76.  WHAT.  It felt glorious and soul healing.
When the weather starts hitting these heavenly temperatures, I start itching to get out and grill.  Today I'm re-sharing two of my all time favorite recipes:  Grilled Artichokes and my Steak Marinade.  I first posted them last year, long before my back deck got a makeover so this will also be a nice reminder of just how darn ugly is was right before I show you how beautiful it is now.
But until then, go get yourself some gorgeous in-season artichokes, some steaks from your butcher, and get grilling!
>>>><<<<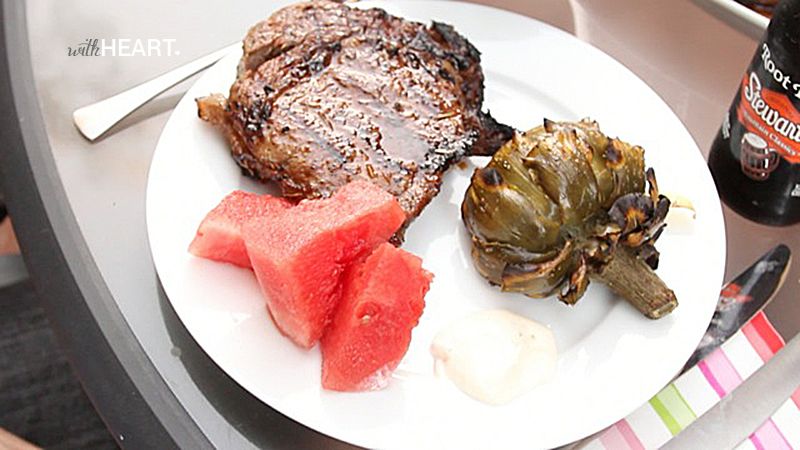 At my house, we are grillers.  We grill.  All summer, almost every night.  It's one of my favorite things about this time of year.  Nothing quite beats sitting out on the deck, and cooking up a feast of fresh food.
Grilling is also pretty easy, if you have some great go-to recipes.  Well my friends, today I am sharing my two most requested/raved about recipes with you:  Grilled Artichokes with Garlic Mayo and my tried and true Perfect Steak Marinade.  Both of these babies I created, after years of perfected just the right about of everything.  Both I have committed to memory at this point and I can tell you, they're pretty much fail proof.  But just in case you're unsure, we've put them in pretty visual video form, because we're fancy like that.
Here are the recipes in written form:

1/2 cup olive oil
1/2 cup lemon juice
2 TBS Worcestershire sauce
2 TBS honey
2 tsp Montreal Steak Seasoning
2 tsp garlic salt
1 tsp rosemary
Ribeye or New York Strip Steaks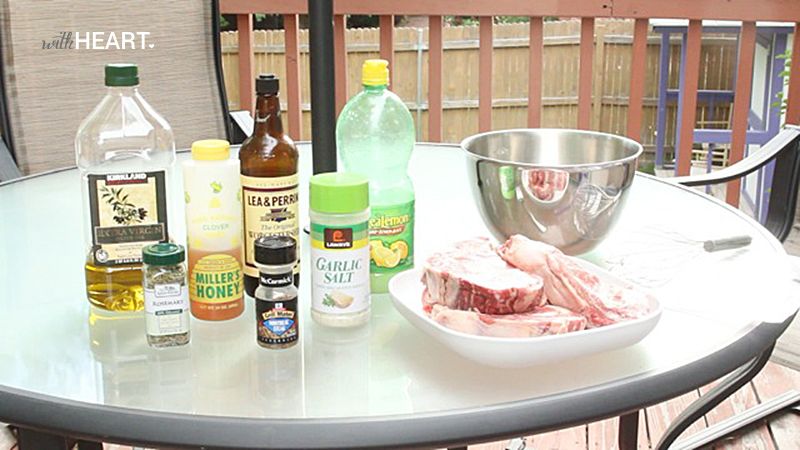 1)  Combine all ingredients with a whisk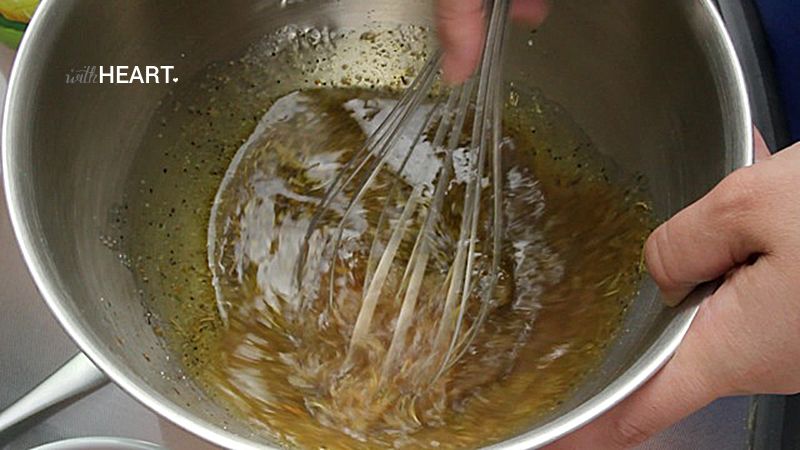 2)  Place meat in a ziplock bag
3)  Poor marinade over meat.
4)  Seal
5)  Mush it all together
6)  Refrigerate minimum 2 hours, flipping occasionally and re-mushing
7)  Grill meat, discard remaining marinade
8)  Cook to desired doneness
9)  Eat!

4 artichokes
Lemon juice
olive oil
garlic salt
rosemary
Mayo
cutting board
kitchen scissors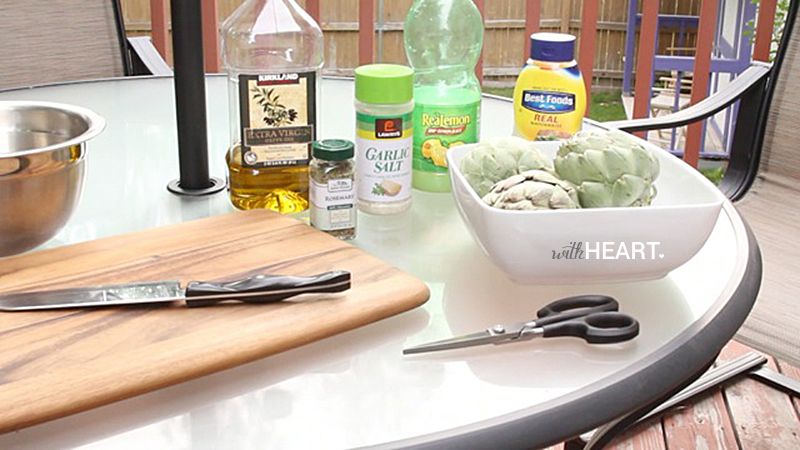 1)  Prepare artichokes.  Cut off top and stem.  Trim thorns with scissors, then cut in half.
2)  Squirt a little lemon juice in water, and boil for 35 minutes until tender with a fork.
3)  While boiling, mix 1/4 cup olive oil, 1 1/2 teaspoon garlic salt, 1/2 teaspoon rosemary
4)  Brush on artichokes while grilling.  Flip, and brush the other side.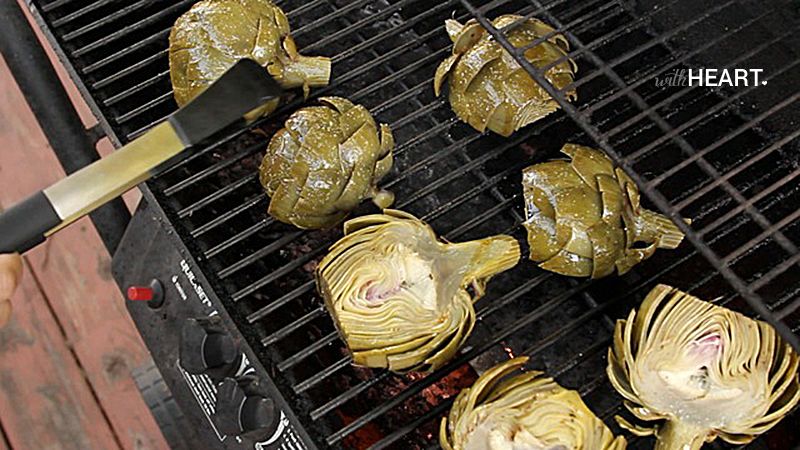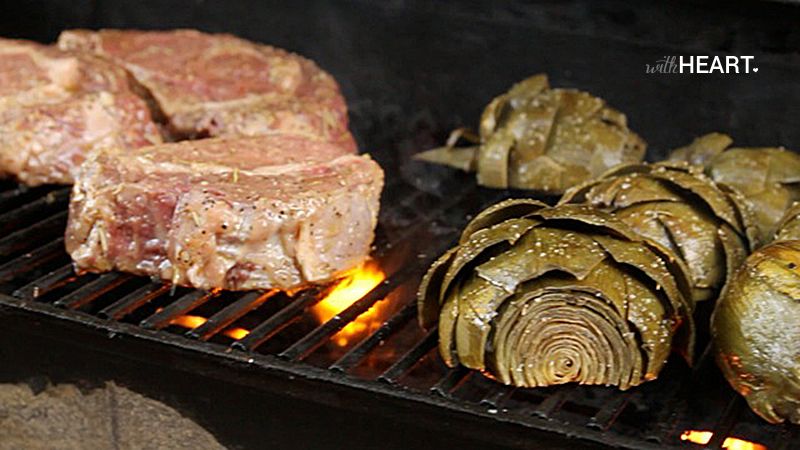 5)  While grilling, mix 1/2 cup mayonnaise, 1 Tablespoon lemon juice, garlic salt and rosemary to taste.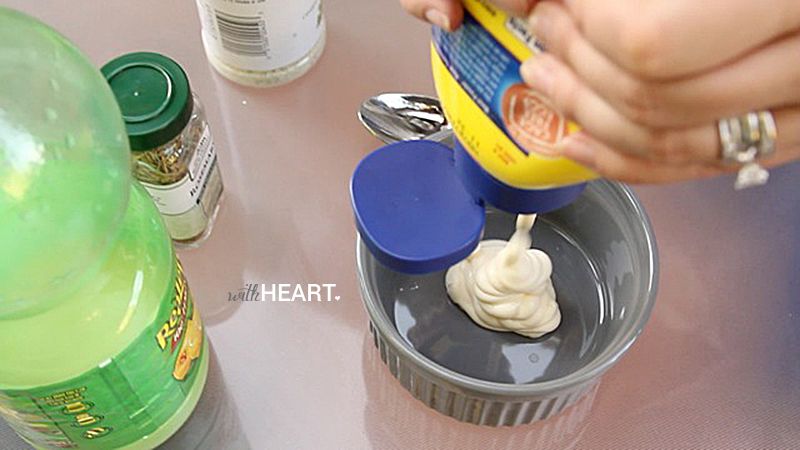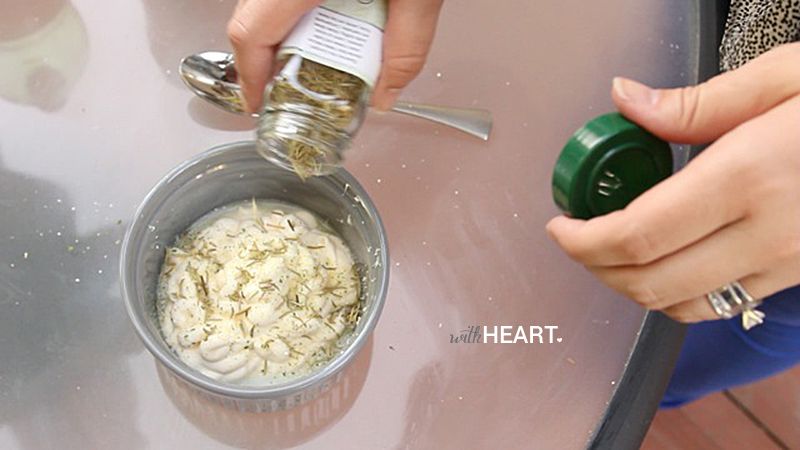 6)  Artichokes are done when tender and grill marks appear on both sides.
7)  Dip petals in garlic mayo and eat.  A lot.
As always, thank you so much for reading and watching!