Summer is right around the corner.  Soon you'll be lugging your camera to parks, the pool, hikes in the mountains, picnics, and theme parks.
The problem we all run into in the summer is that most of these activities happen right in the middle of the day when the sun is at it's highest. The result?  Squinting eyes, harsh shadows, and the dreaded raccoon eyes.  So what do you do?  Limit your activities till the "golden hours" (one hour after sunrise or one hour before sunset)?  That's just not practical.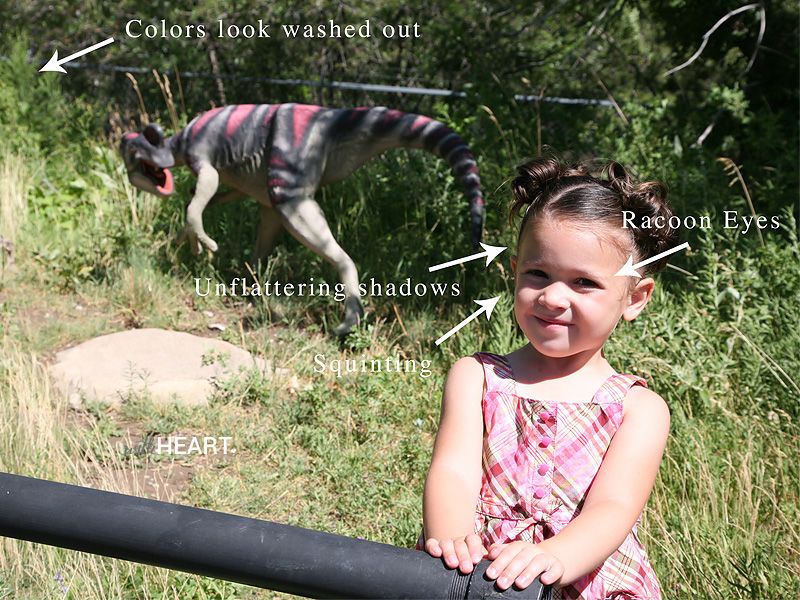 Full sun is not as scary as you might think.  Here are two tips for taking beautiful photos this summer, no matter the time of day.
1.  Find some shade:  This one seems like a cheat, but it's true.  A shady spot is the quick and easy way to avoid 
midday sun
 highlights and harsh shadows.  Place your subject under a tree, in the shade of a building, or under the pier at the beach.
2.  Place your subjects back parallel to the sun, then expose for your subjects face.  This provides a nice even light on their face without the unflattering sun spots and raccoon eye appearance.  If your subject is splashing/playing and not about to pose for a photo, then move yourself so you are shooting with the sun behind them.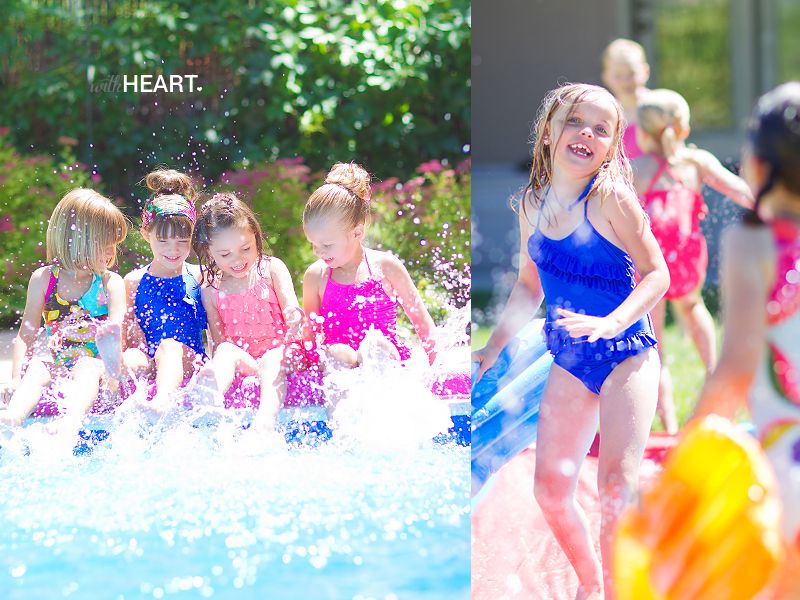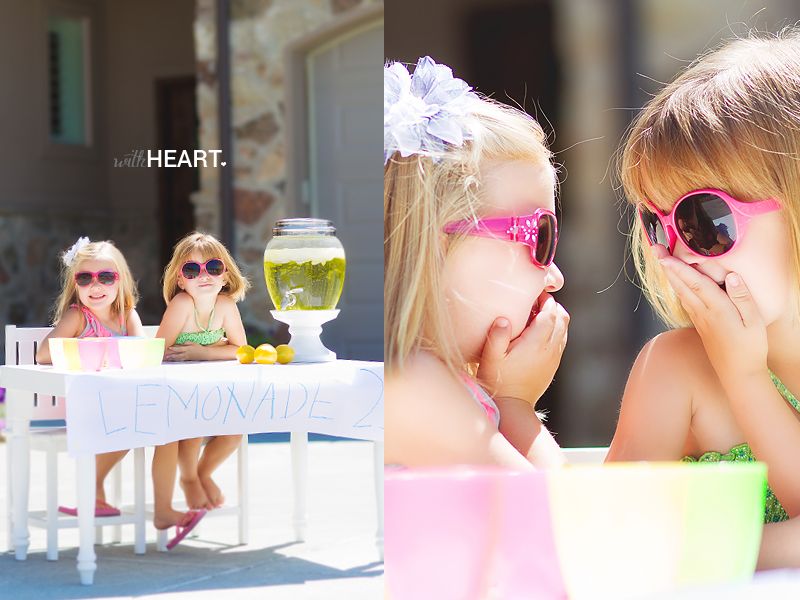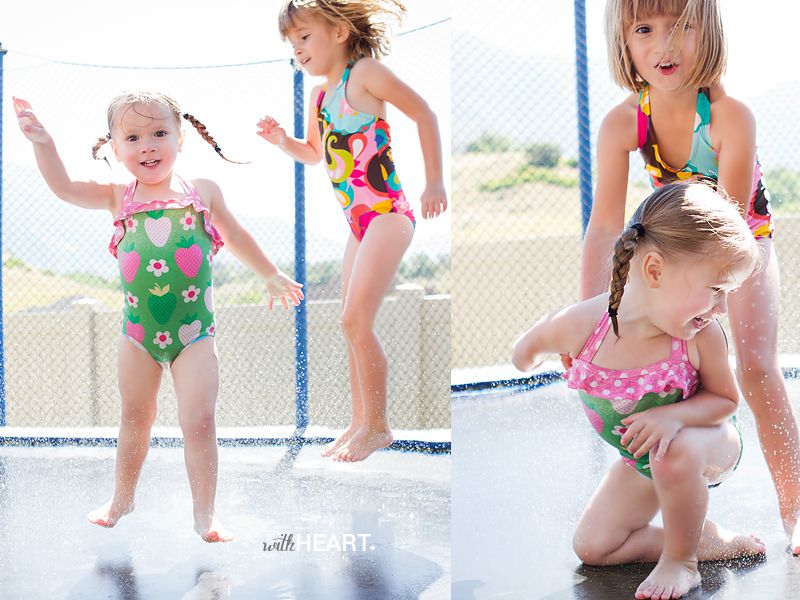 Seems simple enough, right?  Now repeat:  The sun is my friend.  I can take fabulous photos whenever and wherever I want.
Happy Summer!!