I just love online shopping.  You click a button, a few days later a little gift to yourself shows up on your doorstep.  Voila– your order arrives with no hassle.  It's like your own little Christmas any time of year.  I especially love sites that let you save your favorites based on your own personal style.  It just makes life easier.  I'm all about easy.
You know what else I'm all about?  Shoes.  I don't believe you can every have too many pairs.  My husband may disagree with that assessment, but there is just something about finding the perfect pair for your look.  And when great shoes are inexpensive?  Double whammy!  That's why I'm loving ShoeDazzle right now.
You can save a list of your faves, design your own personal shoe showroom (a virtual shoeroom, if you will), and everything is very reasonably priced.  The one and only Rachel Zoe is the company's chief stylist.  So naturally, it's everything (thank you Bravo TV for making me a Zoe-ite).  Here are some of my current ShoeDazzle faves (there are some dead ringers for high end kicks!)…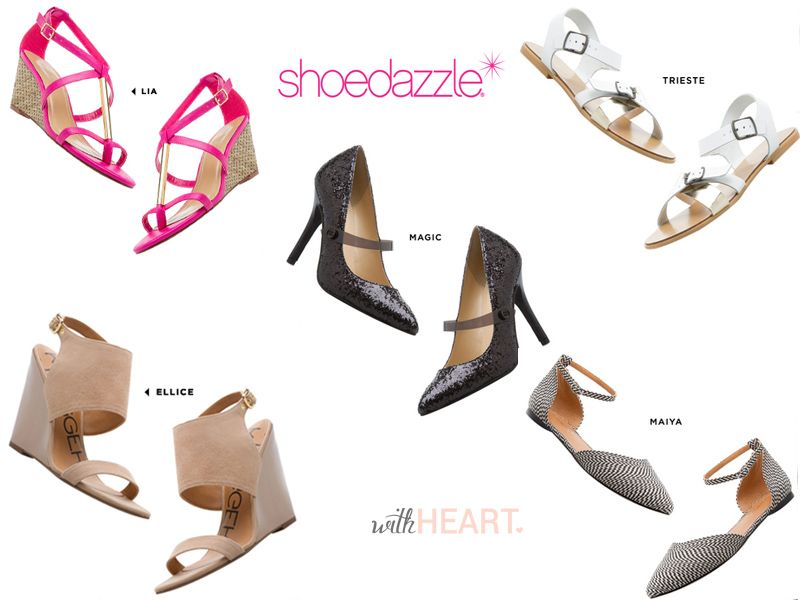 Then say you want to figure out what to wear with aforementioned shoes?  Just click on the pair and ShoeDazzle gives you a complete look, like so.
If you make your first purchase within two days of taking the fashion quiz, ShoeDazzle is offering 25% off.  And, I have it on good authority there is a sale for the holiday weekend!   A sale, a discount, and packages on my doorstep all in one.  It really is like Christmas.
Happy shoe shopping!

*This is a sponsored post, but I am reviewing their site and all opinions/selections are my own