There is just something about a designer dress or bag or shoes or jewelry (really anything) that just feels special.  The fabric, the tailoring, the texture– it's so luxurious!  But wow, can it hurt the pocket book.  So that's why if you're going to buy designer, it's an added bonus if it's on sale. Think of all the money you save (I learned that from my mother-in-law;).
Here are some of the designer duds I'm currently drooling over and here's the best part– every one of these beauties is on clearance!  Enjoy!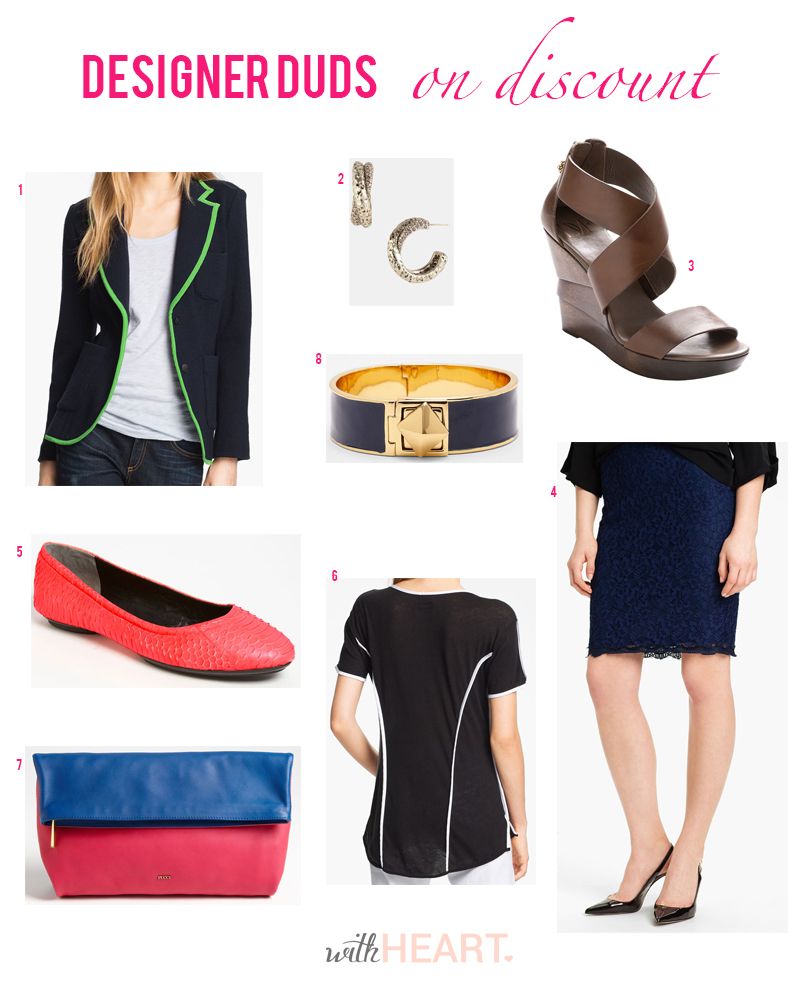 And for all the fathers out there, the Princess Festival contest has been extended through Sunday– still time to enter!
Hope you have a wonderful weekend with yo daddys!