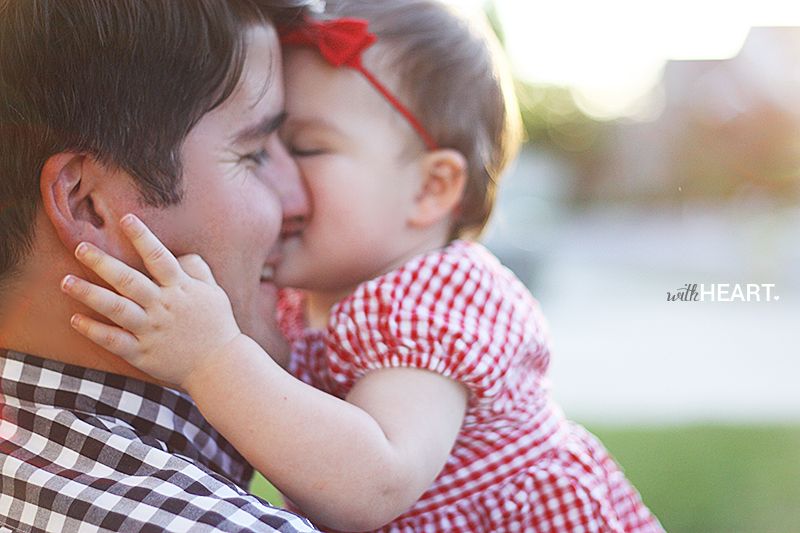 I hope you all had a wonderful Father's Day!  Ruby and I celebrated Jon by making him his favorite breakfast, attending church, going for a beautiful summer drive while Rubes snoozed in the back, and we ended the night with a dinner with my parents and uncle at our house.  It was so much fun cooking and baking their favorite foods while they talked and laughed and played with Ruby.  I am so grateful for both of them.  Rubes and I are two very lucky ladies.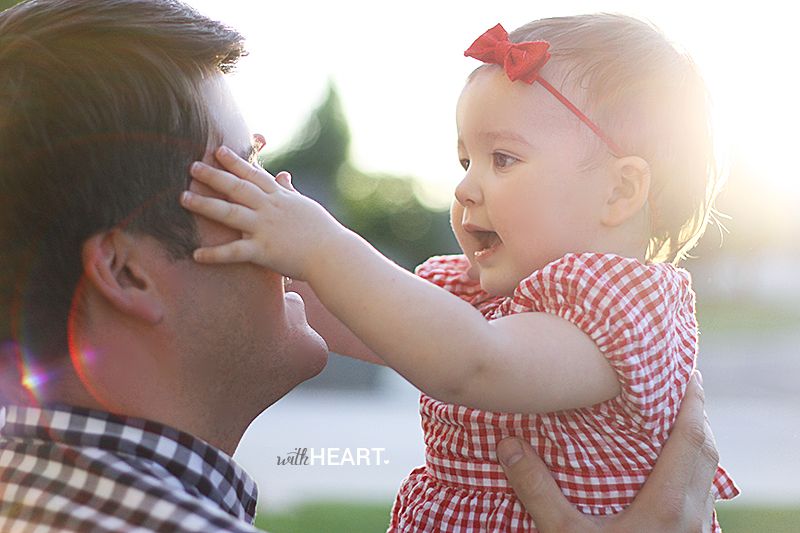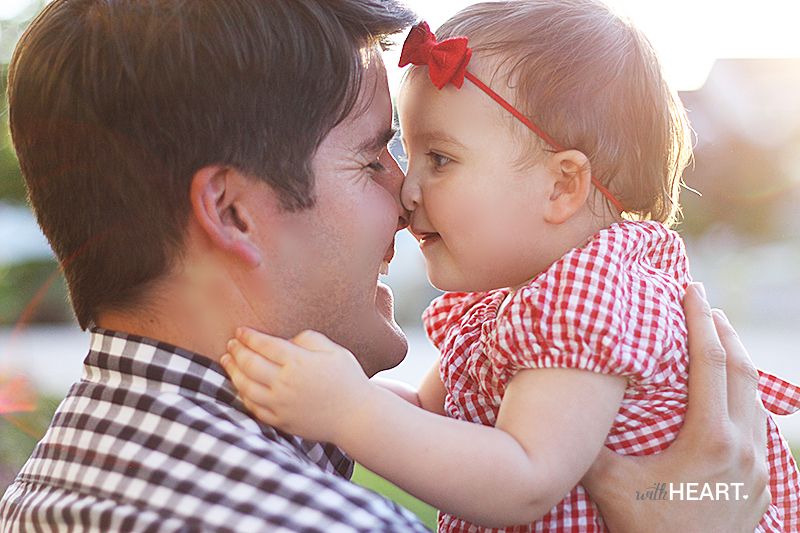 I gave my dad a little shout out last week, and today my baby daddy deserves his own tribute.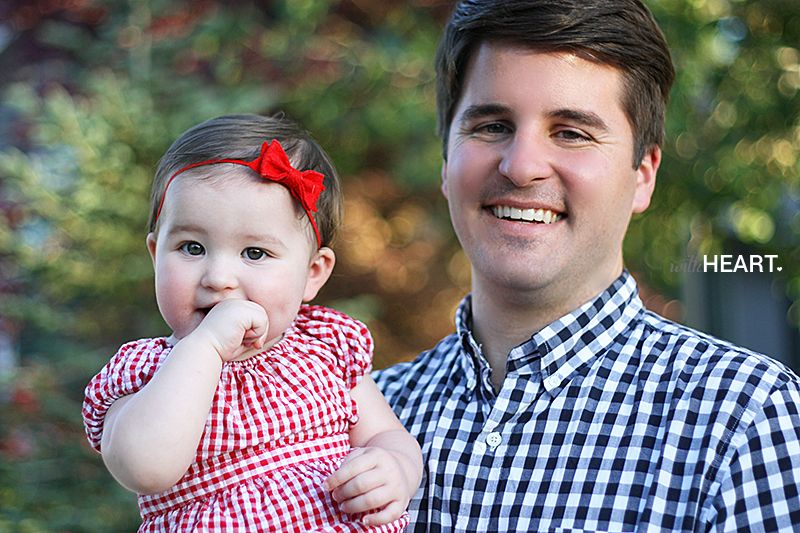 Anyone who knows my husband, knows what a genuine, hard-working, smart, funny, talented, loving man he is.  Watching him as a father with our little one has made me love him even more.  Rubes obviously can't resist him either.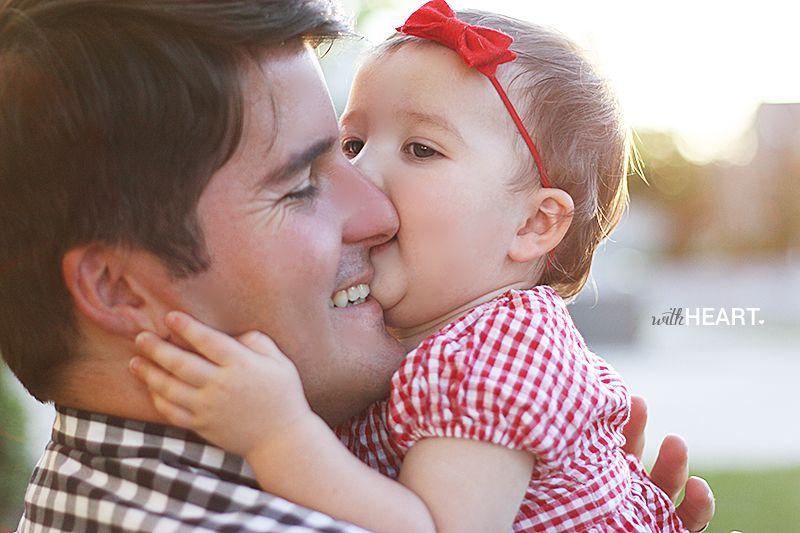 He is the best teammate I could ever ask for.  And these two in gingham?  I die.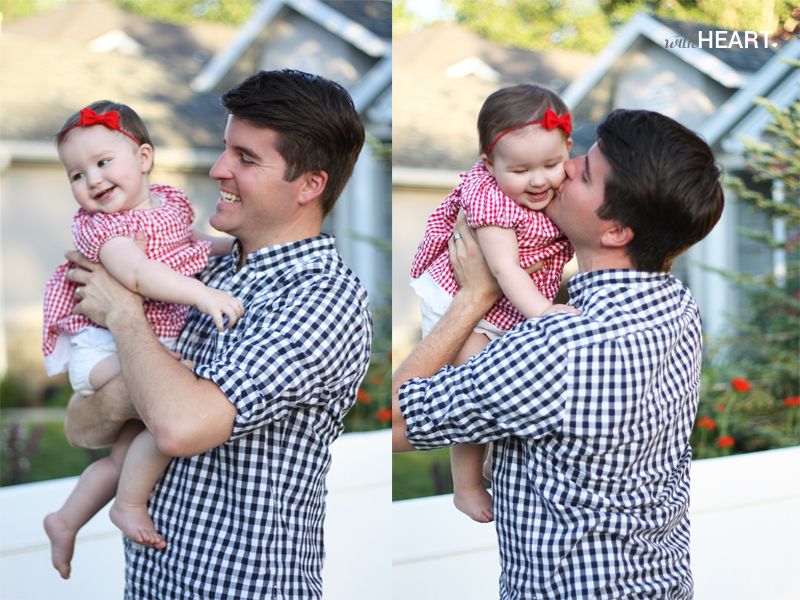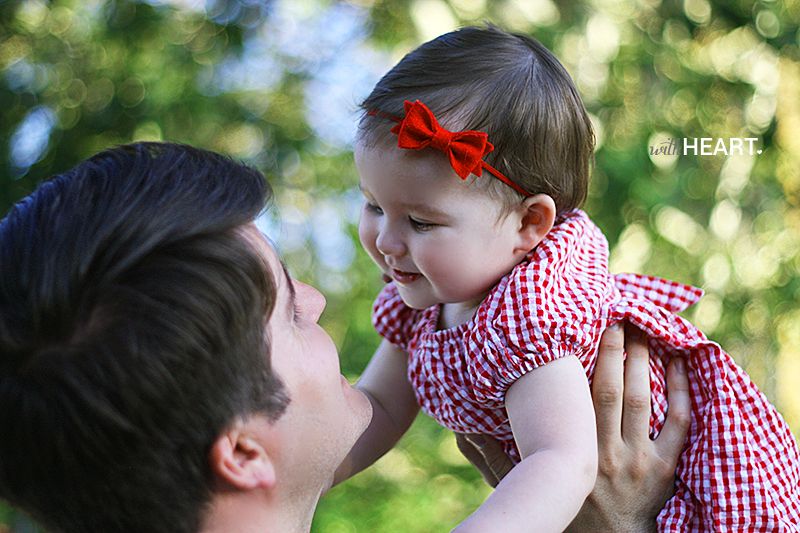 The passing of Father's Day means summer is in full swing.  The weather is really starting to heat up and we are looking forward to spending more summer nights grilling out on the back deck and taking walks as a little family of three.  There really isn't anything better, is there?
How is your favorite way to spend a summer evening?

*and in case you were wondering… Ruby's dress was a gift purchased from a boutique out of state, but similar style here.  Jon's shirt here.