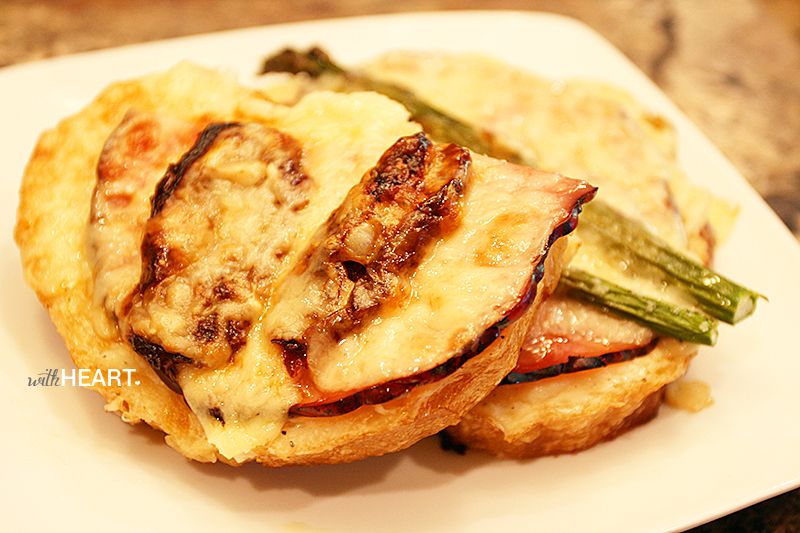 If I could eat at one restaurant every.single.day. it would be Tartine in San Francisco. My family and I discovered Tartine a few years back during a visit to San Francisco and we have been hooked ever since. Tartine is a bakery with a decidedly french feel. The chocolate croissants are to die for, but our favorite thing they serve is their Croque Monsieur, or a french grilled ham and cheese sandwich. Since I live a few states away and can't get one whenever a craving hits, I knew I had to come home and try to figure out their recipe, and I've come very close.
I've used this open face sandwich for a quick dinner for my family, for an Easter brunch and mini-sized for baby showers (isn't everything cuter when it's mini?). It is always a hit.  Give it a try and I think you'll see one more way that the French have got it goin' on!

White Sauce:
1/4 cup butter
1/4 cup flour
2 cups milk
salt and pepper to flavor
1 loaf country french or rustic bread, sliced thick
thick sliced ham (we use Boarshead, no preservatives or nitrates!)
3/4 pound Gruyeré cheese
sundried tomatoes (in oil) or asparagus (barely baked)
Melt butter in medium sized saucepan. Add flour and let cook for approximately 1 minute to get rid of the flour taste. Whisk milk into butter mixture and cook over medium-high heat until bubbly and starts to thicken.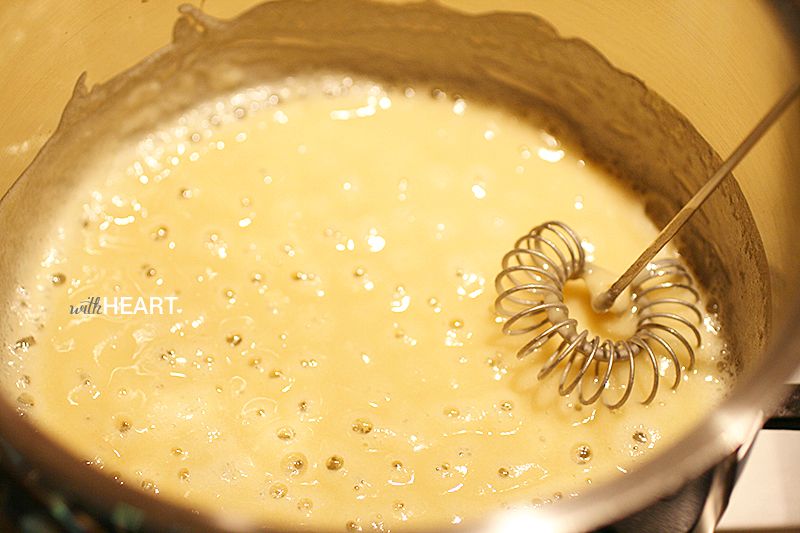 Add salt and pepper to taste. Remove from heat. Sauce will thicken upon standing.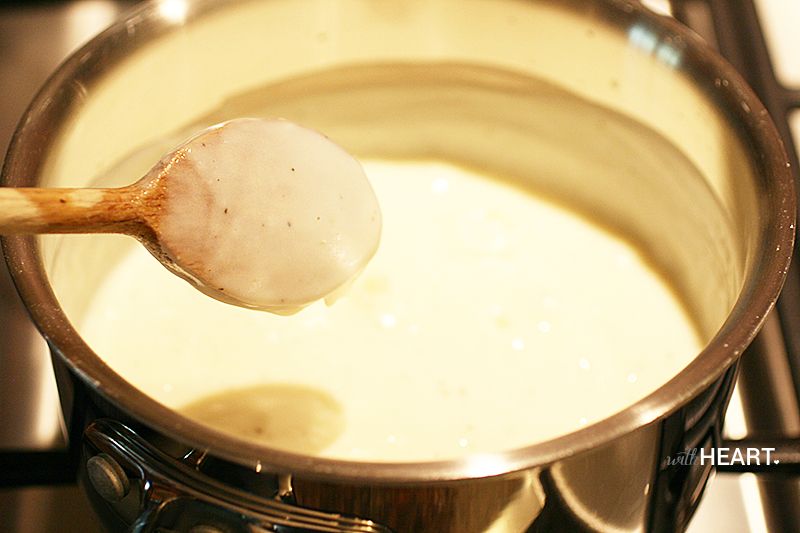 To assemble sandwich: Spread a generous layer of white sauce on a slice of bread. Place a slice of ham on bread and top with your choice of sundried tomatoes or two asparagus spears. I like to partially cook my asparagus on a rimmed backing sheet with a little olive oil, salt and pepper for approximately 6 minutes at 425° before I put them on my sandwiches. Top with thinly sliced Gruyeré cheese and place on a rimmed baking sheet with parchment paper.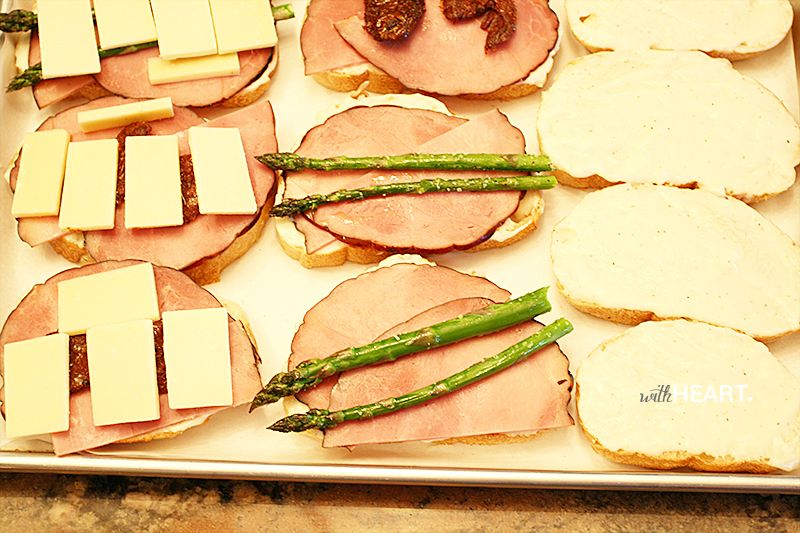 Bake in a 400° oven for 20-30 minutes or until cheese is bubbly.  Enjoy your newest addiction!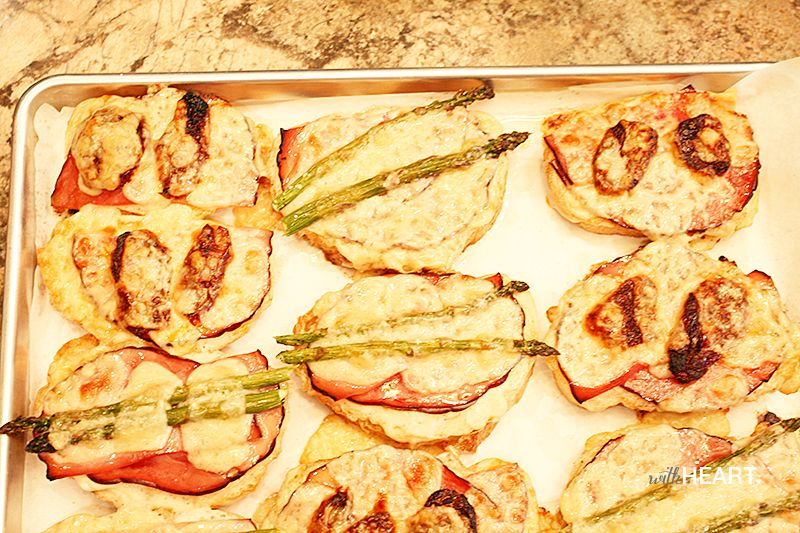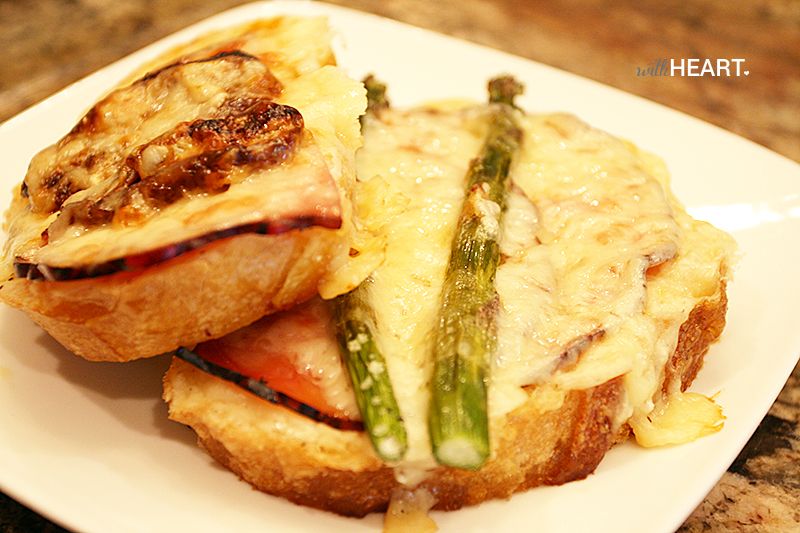 Note: I absolutely love my flat whisk (similar here). It sits on the bottom of your pan and works so well that it's really the only one I use for sauces. I would highly recommend using one. I think it will turn into one of your favorite kitchen utensils too!