Before I get going on today's post, I just want to thank you for your unexpected and kind response to yesterday's post about Ruby.  I sincerely appreciate every single comment, instagram post, and email.  I loved hearing each of your individual experiences and words of support.  Simply put, thank you.  Ya'll made this mama tear up.  Wish I could give each of you a big hug.
Ok, enough blubbering.  I'm excited for today's topic because it's a tip I've used for years.  So many people have no idea how to care for their makeup brushes, or spend way too much money on cleaners that leave their brushes oily.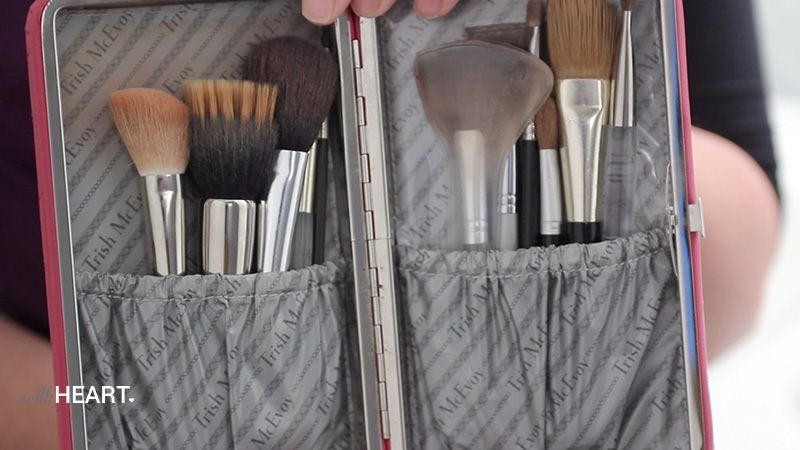 Back in the day I worked for a high-end makeup line at my favorite department store.  This is the way I learned to clean my makeup brushes and it has served me well.  Below is the video tutorial and instructions.  Hope it is helpful!
I've also had some of same makeup brushes for all these years.  In addition to caring for them properly, buying quality brushes is a must, in my opinion.  Here are the brushes I use:
Trish McEvoy angled blush brush
Bobbi Brown eye shadow blender 
Trish McEvoy brush case (similar)
These brushes have served me well.  If you have any questions, let me know!  Happy Wednesday!
Photos/Video/Editing: James Young