It's peach season, ya'll.  For some reason I picture Paula Deen saying that, then handing me a stick of butter.  Poor Paula.  I'm still heartbroken over her whole racism debacle.  But I digress…. back to peach season, ya'll!
Peaches are my favorite fruit.  Ever.  Pineapple is a close second, but peaches are just perfect, in my opinion.  Ripe, sweet, soft peaches are plentiful this time of year, and this is one of my favorite ways to do 'em up right:  Fresh Peach Crisp.
I've served this for dessert many a time, but usually we eat it for breakfast.  You heard me.  Come-on– it has oats!  That qualifies it as suitable for the first meal of the day in my book.  So go on, whip some up while the (peach) pickin's are good.  Promise, you'll have a new favorite for plenty of peach seasons to come.

6-8 peaches
1 tablespoon lemon juice
1/4 cup butter
3/4 cup flour
1/3 cup brown sugar
1/2 cup rolled oats (not instant)
1/2 teaspoon cinnamon
Preheat oven to 350°F.
Peel and slice the peaches (to loosen the skin, cut a small slit in the skin, place in boiling water for 1 minute.  Skin should easily peel away).
Place the sliced peaches in an 8″ square or round baking dish and sprinkle them with lemon juice.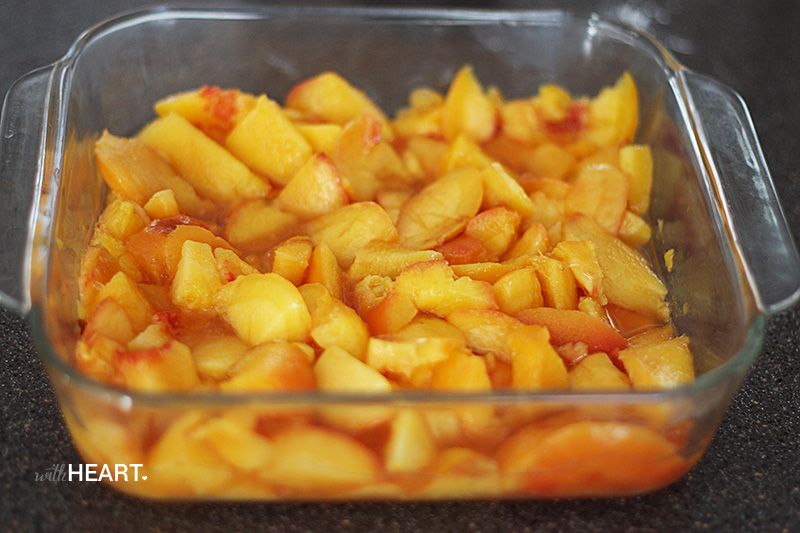 Combine the topping ingredients and mix until crumbly.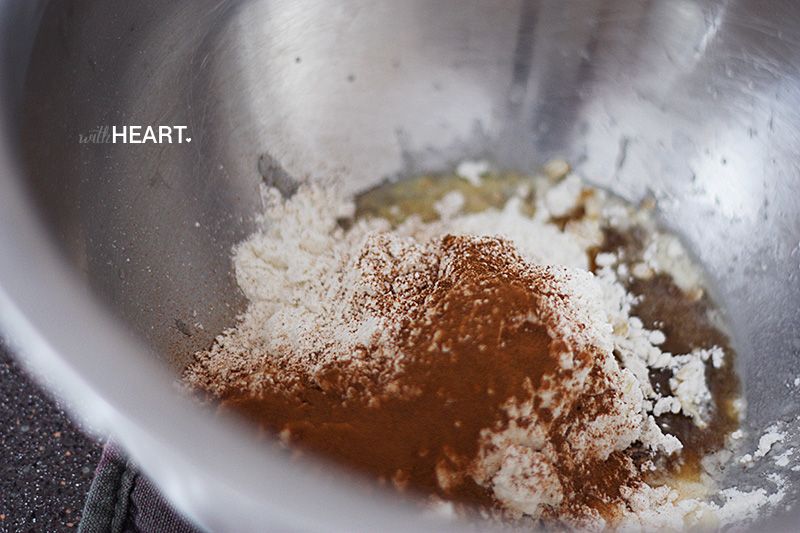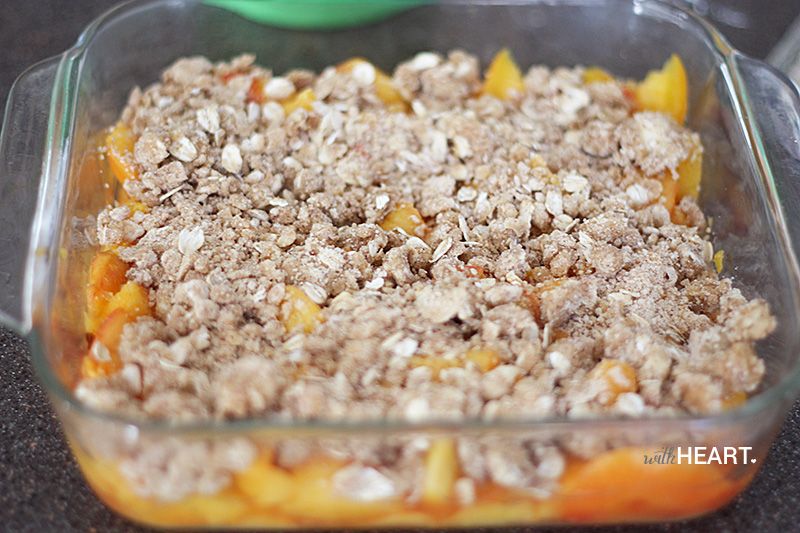 Press gently over the fruit and bake for 35-40 minutes, until the fruit is tender and top has browned.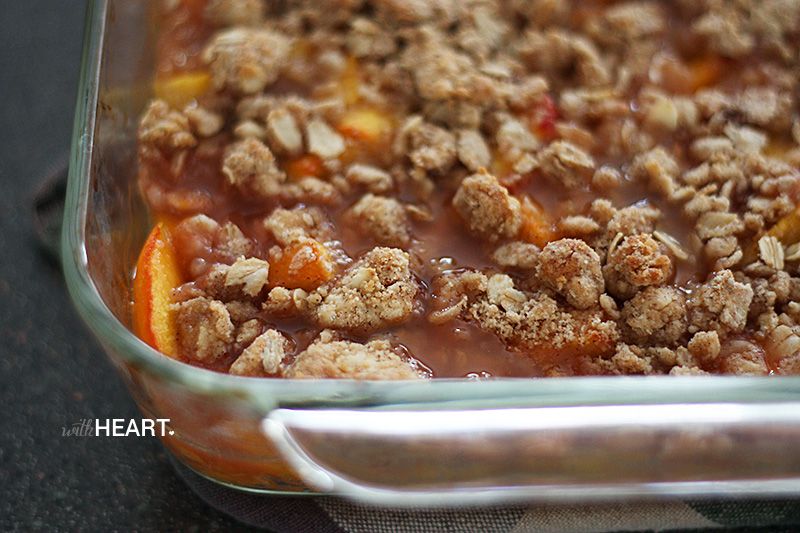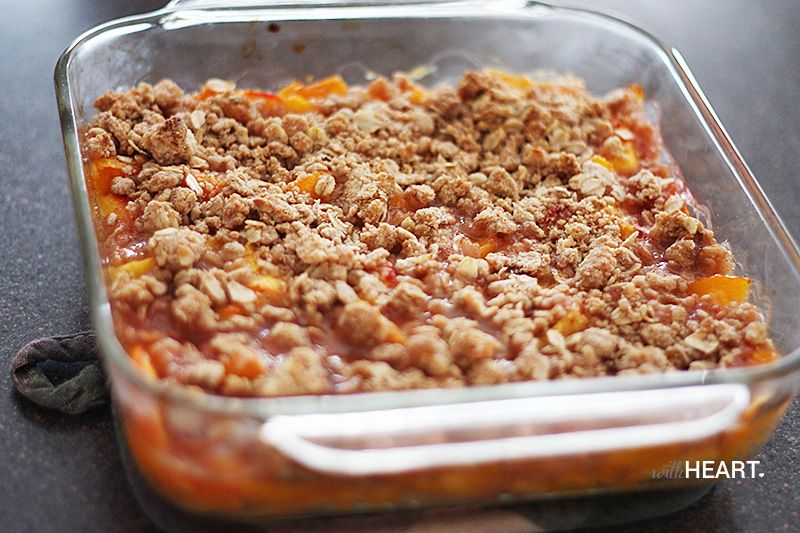 Serve warm.  If you're feeling rebellious, top with some ice cream.  Even if it's breakfast.  Peaches for the win!