There is no question fashion blogger, Rachel Parcell, can put together a pretty outfit. But, she can also put together a beautiful master bed. Here is a little more about her inspiration for her bedroom…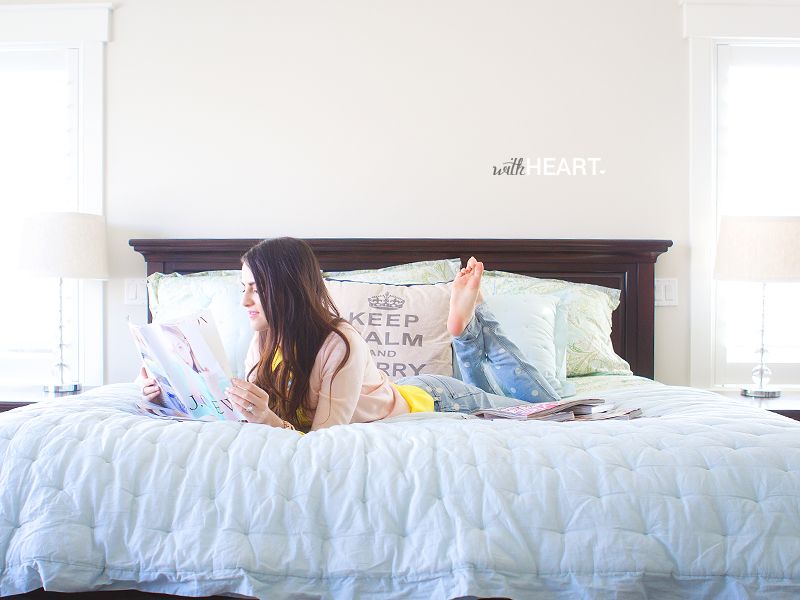 1)  Your bedroom is such a soothing color palette– what did you draw from?
I drew from the idea that less is more and the more simple the better. I didn't want to overdo it; I wanted to keep it clean and simple.
2). Did your husband weigh in at all?
When I was creating this space I planned to create a neutral space that my husband felt comfortable calling "his bedroom." If it were up to me, it would be decked out in pink! But we came to a mutual decision and are both very satisfied with the outcome.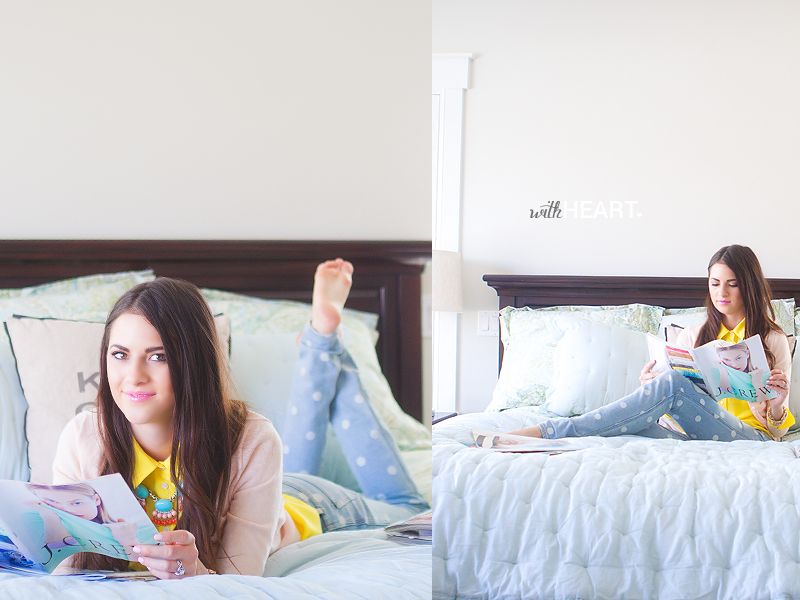 3). How did the room come together?
Honestly, the room isn't pulled together quite yet; it's always a work in progress! I still need to add a few more pieces and final touches.
4). Where did you find inspiration?
My favorite home decor magazine is Elle Decor. I drew a lot of inspiration for my bedroom from that publication.
5). What's your favorite part about it?
I love the simple colors of the room; they compliment each other! After a long day at work, I can't wait to make it home to relax in this room and just breathe.
You can read and see more from the stunning Rachel on her blog,
Pink Peonies
.
 Photos by Veronica Reeve

DETAILS:
Bed: Pottery Barn
Bedding: Pottery Barn
Quilt: Pottery Barn
Throw Pillow:  Similar here, here and here
Rachel's necklace:  J Crew