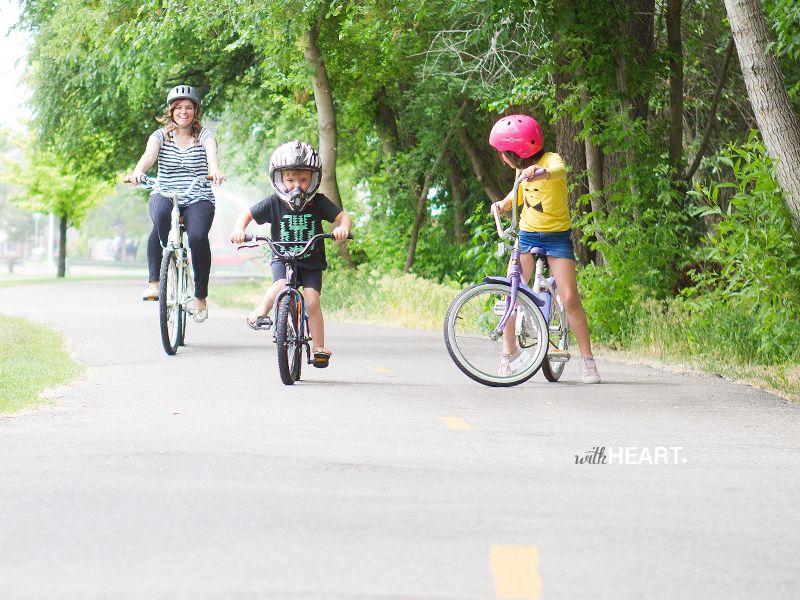 Learning from the experiences of others is invaluable. Heartfelt, sincere advice from someone who has done what you want to do and is willing to share what they've learned is like striking gold. As a professional woman in a (very) cutthroat industry, I have always felt that there is far too much competition and not enough support of other women and their goals and accomplishments– especially among working mothers. Some women are too concerned about reaching the top or judging the choices of others that they can't see the value in celebrating the success of other women, and paying it forward to someone else trying to get their start.
That is why I am so very excited about a series I'm kicking off today involving creative, hard-working, innovative, talented women who daily battle the balance between mommy-hood and the working world, and are not only making it work, they're thriving. If you've ever wanted to have it all but weren't sure it was possible, these interviews will inspire you to go after your dreams. The first working mother I'm featuring in WOMAN'S WORK is someone who can wield wonders from some scraps of leather and has created a wildly popular children's shoe line, all while raising two adorable children. I give you Susan Peterson of Freshly Picked.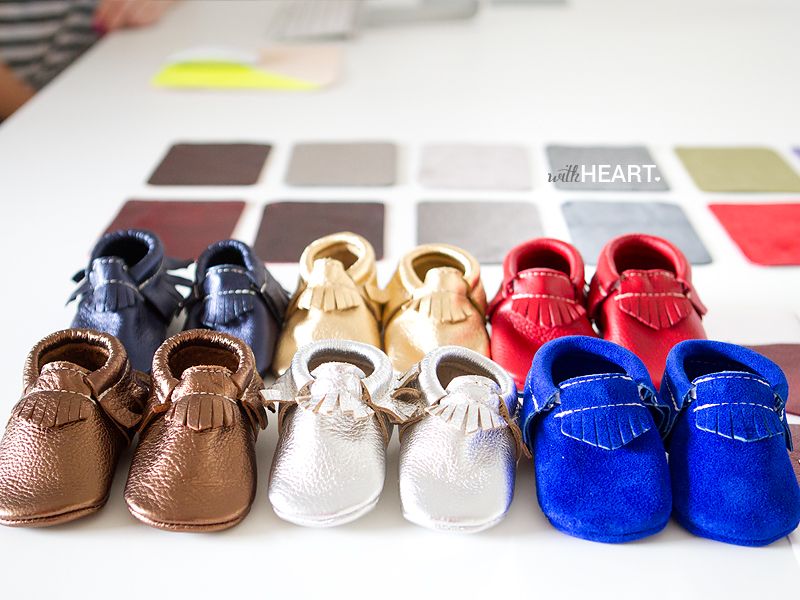 Susan grew up in Delta, Utah as the middle child of six children– four girls and two boys. She describes herself as the classic middle child. When she was 10, her family relocated to Pasco, Washington where she went to middle and high school. She left home at 18, moved to Portland, then Colorado, and eventually landed in Utah once again. She and her husband went to the same high school in Washington and became reacquainted when she moved back to the Beehive State. They fell in love snowboarding on the slopes and were married in August 2004.
After they were married, Susan started college, but didn't finish. Her daughter, Hattie, was born in September 2006 and the following summer, she started selling various handmade items online. Soon after, she made her first pair of moccasins… and we all know how that has turned out. Here is how it happened.
Q) How did you know what you wanted to do professionally? Was it an accident, or was it your plan all along?
A) I always knew that I wanted to work from home and having children cemented that feeling. When I was looking for a career, I focused mainly on things that I would be able to do from home, which at the time wasn't much. When I started
Freshly Picked
it was simply because a friend of mine had told me that she was going to make 'stuff' and sell it online. I thought to myself, for sure I can do that. So I taught myself how to sew and got started.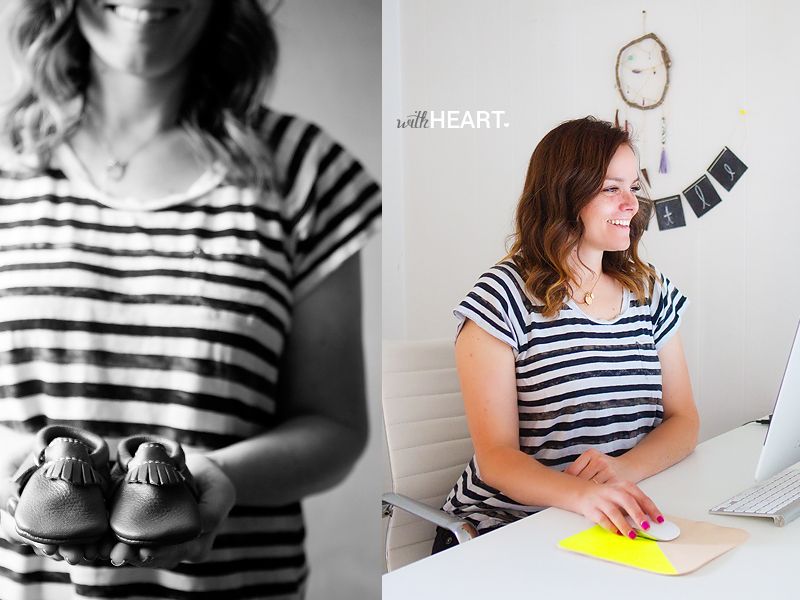 Q) Tell me about your road getting there? Bumps? Successes? That moment when you felt like you had finally made it?
A) I've never taken out a loan or gotten a line of credit for Freshly Picked. I would have to hustle the current wares that I had in stock to make money to buy supplies to make more wares. When I first started, I utilized my brother's business. He installs windows and he has one very undesired job in his business, and that is 'banging glass." Essentially you take the old windows and bang out the glass so that you can recycle the aluminum that cases the windows. He had a large pile of old windows and I talked him into letting me bang glass and then keep the aluminum so that I could recycle it. I would take the money from the recycled aluminum and buy supplies for the next project. It was such a small thing for my brother and such a HUGE thing for me. I've never forgotten his generosity and I've tried really hard to pay that generosity forward.
The last couple of years have been surreal for me. I feel like I've been in the trenches for so long with our company and to experience the amount of success that we have over the past year has been incredible. I have to pinch myself to make sure that I'm not dreaming.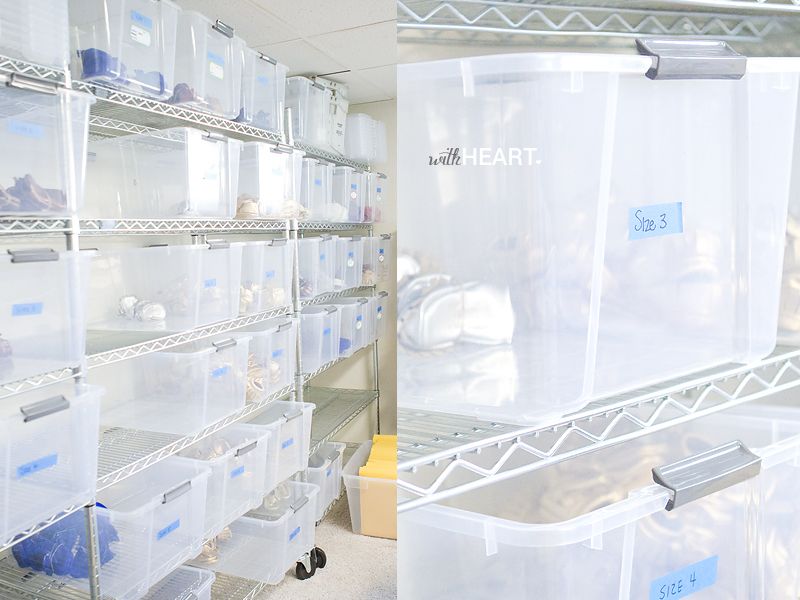 Q) Tell me about your role as a working mother. How do you balance work and mommy hood? If you work from home, how do you get anything done?:)
A) The thing with work-life-balance is that it's a myth. It's a mystical place where Unicorns and Ligers live. For me it all comes down to a set of choices and priorities. We try to take it one day at a time, sometimes I go to bed at night and there are dirty dishes in the sink, piles of laundry to fold and emails have been left unanswered, and some days I get it all done. I think more important than balance, is being willing to give yourself a break. Work your arse off and then revel in your success and learn from your failures. Don't worry if you can't get 'it all' done, it all will keep and you can do it tomorrow. Most importantly, surround yourself with family and employees that support you and give that support right back.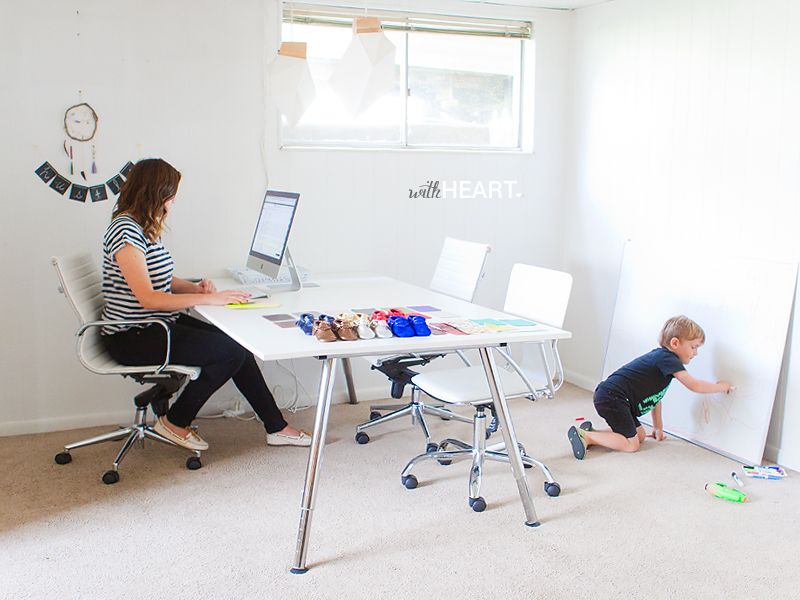 Q) What is the best advice you've ever received or lesson you've learned?
A) Do what you do best and hire out the rest.
Q) What has been the secret to your success as a working woman and mother?
A) Conan says it best, "If you work hard and are kind, amazing things will happen."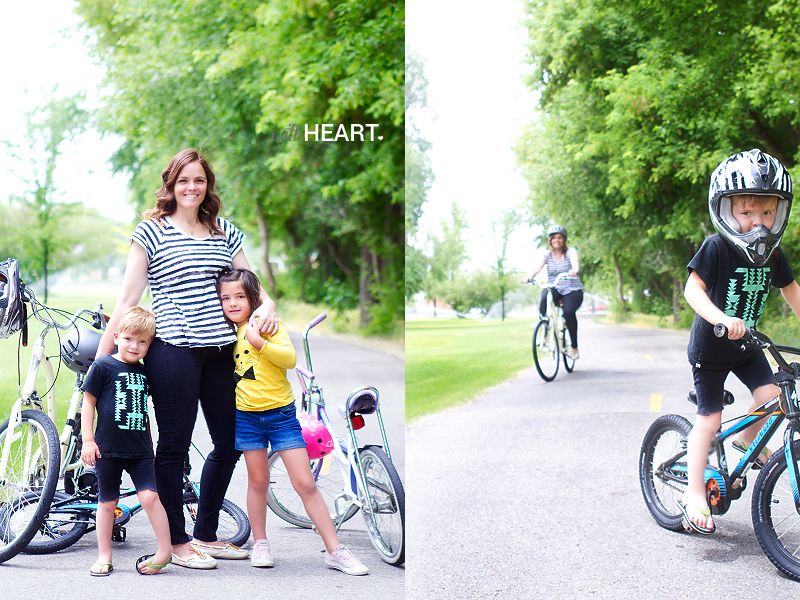 Q) What advice do you have for other women wanting to pursue career ambitions, but also be mothers?
A) 1-You can do it, whatever it is you want to do! 2-Do it well, nothing can take the place of hard work. 3-Drave very clear boundaries between your personal life and your work life, especially if you work at home.
Q) How do you define success?
A) A happy family, a crossed off to-do list and money in the bank.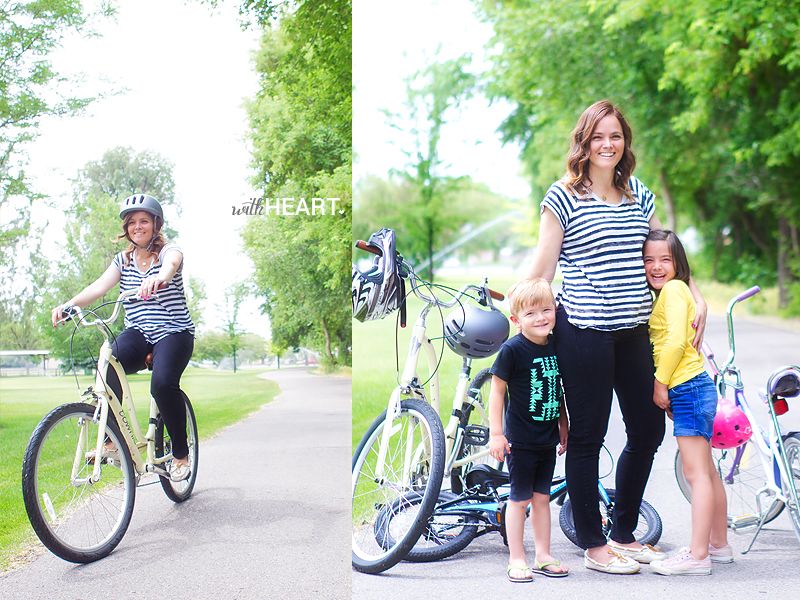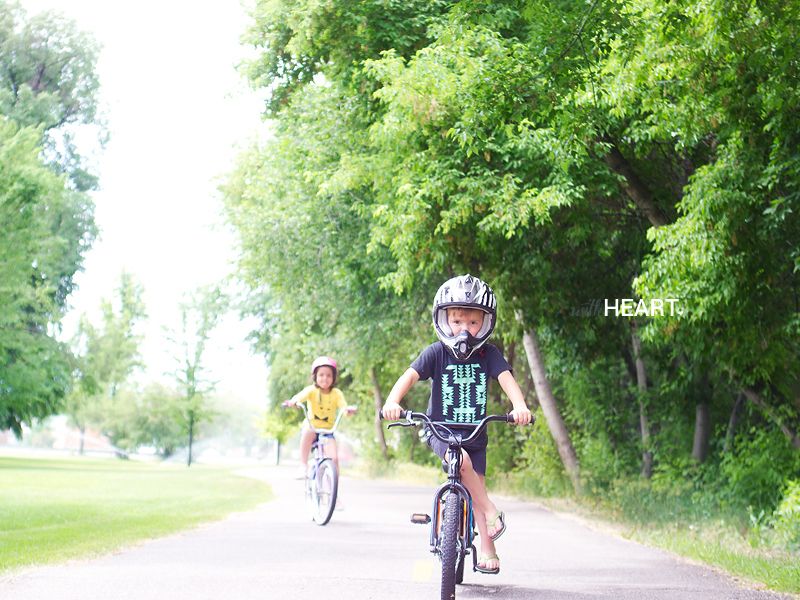 Seriously with that helmet? That sweet boy was showing us all of his fancy tricks:)
Susan is evidence that hard work and determination truly can pay off. I can think of my "glass banging" job– or two, or three. And for those of you drooling over those darling little leather shoes, you're in luck– Susan is giving away two pairs of moccs (one each) to two separate withHEART readers!
To enter:
1) Visit Freshly Picked's Shop and pick your favorite color (I want every single one!)
2) Leave a comment here telling me what your "glass banging" job was (or is). In other words, what is the grunt job you did to earn money to survive or make it happen?
Additional entries:
Follow me on Instagram
"Like" me on Facebook
Follow me on Twitter
Giveaway closes Sunday night at Midnight. Winner announced Monday. Good Luck!
***THIS GIVEAWAY IS NOW CLOSED.  THANK YOU TO ALL WHO ENTERED!  SEE RESULTS HERE***
Thank you so much to Susan. And thank you to Veronica Reeve who captured these beautiful photos!
I've got more amazing WOMAN'S WORK features coming up…. stay tuned