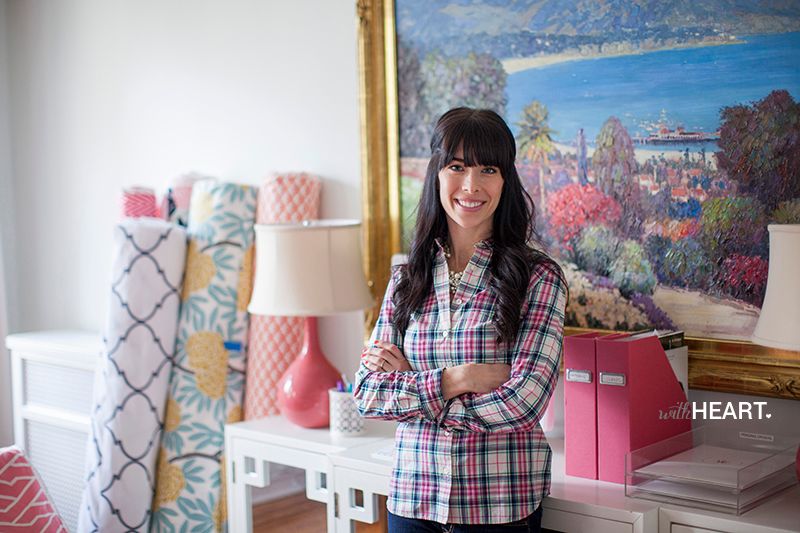 There are those women who seem to have it all– sweet, successful, beautiful, mothers, and regularly look gorgeous doing it all. Then there's everyone else. Interior and textile designer, Caitlin Wilson, is one of the former. But once you get to know her, you learn the balance in her life isn't without a concerted effort. Today I'm continuing the WOMAN'S WORK series with Caitlin. She is every bit as lovely as she seems. And we share an affinity for bangs and peplums.
Caitlin is nothing if not well travelled. She grew up in the San Francisco Bay Area, but has also lived in Missouri and Tennessee. She attended Brigham Young University and majored in Home & Family Life with an emphasis in interior design and minor in Art History. Together, she and her husband have lived in London, Dubai, Jordan, Hong Kong, Philadelphia and currently, they are moving to Portland, Oregon. Phew!
Q) How did you know what you wanted to do professionally? Was it an accident, or was it your plan all along?
A) I studied abroad in Paris my sophomore year of college and it was there that I re-discovered a love for art that I had as a child. I'd always loved to draw and arrange things but realized in Paris how much good design spoke to me. I changed my major and started working at a local boutique and flower shop as the display designer. Over the course of several years, I worked at a few retail shops and design firms and eventually started Caitlin Wilson Design in 2007 and later Caitlin Wilson Textiles in 2011.
Q) Tell me about your road getting there? Bumps? Successes? That moment when you felt like you had finally made it?
A) There were a few tiny bumps along the road but mostly a lot of really wonderful clients who trusted me with their homes and allowed me to learn and grow as a designer. The moment I felt I had really made it was when I was featured in House Beautiful earlier this year.
Q) Tell me about your role as a working mother. How do you balance work and mommy hood? If you work from home, how do you get anything done?
A) It is really hard to balance business and motherhood especially with a home office but I try my best to only work 2 days a week and on the other days I shut the door to the office and be a mom. I never have my team come into the office on Fridays so I have a long weekend with my family. I have a full-time assistant who does most everything on the business side and even helps me with my kids when I have to get something work related done.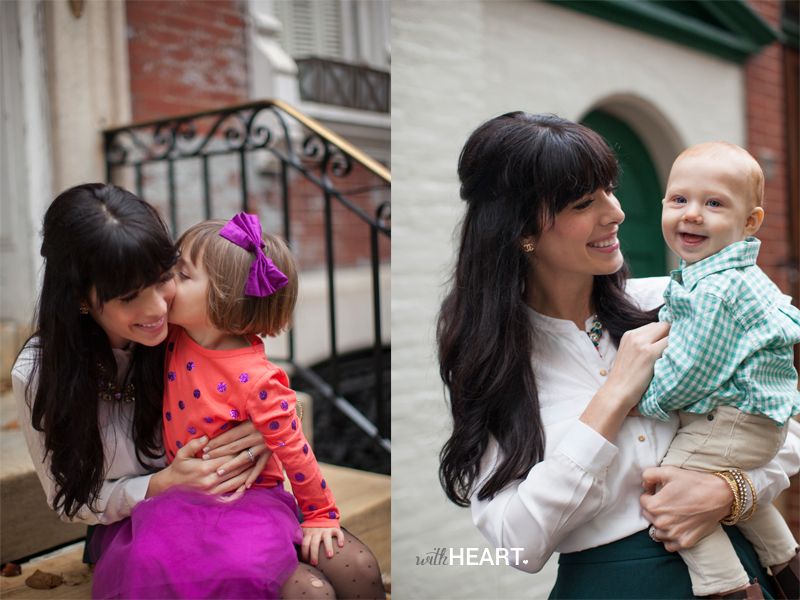 Q) What is the best advice you've ever received or lesson you've learned?
A) Some of the best advice I have been given is to hire people to help me with the tasks that don't matter to my children so more time can be spent with them – things like cleaning, laundry, and even cooking if needed. It is more important that I spent quality time with my kids and have someone else do the laundry since my kids couldn't care less who folded their laundry.
Q) What has been the secret to your success as a working woman and mother?
A) I began my career as a designer before I had kids so I feel like for me the timing was everything. Now my textile business really can be run without me so I feel lucky that I don't have to sacrifice too much time away from my kids. I also have a really supportive, involved husband who cares so much about my goals and my career. He has been able to be heavily involved with the business and is so great with the kids when I have photo shoots and important work events. He is just as passionate about his career as I am with mine so we really help each other and encourage each other to excel in all aspects of our lives.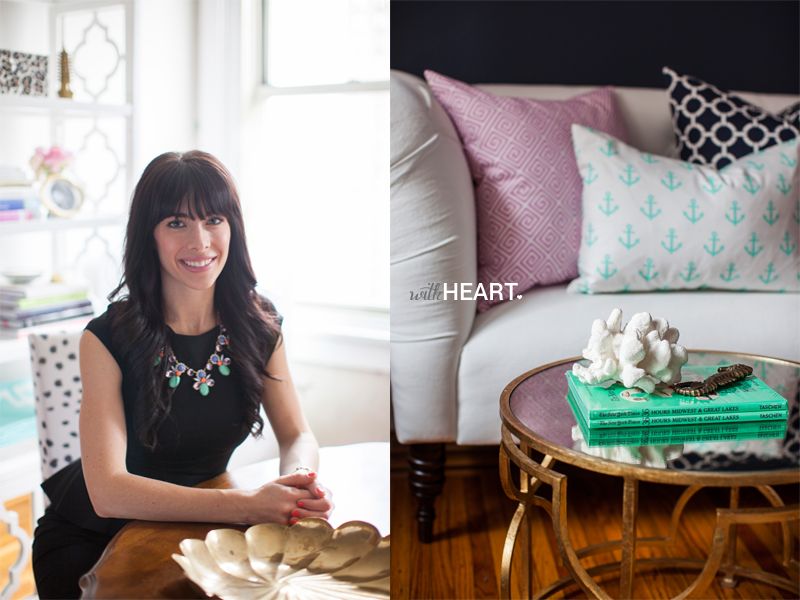 Q) What advice do you have for other women wanting to pursue career ambitions, but also be mothers?
A) Put your children first and wait for the right timing to jump into your career. Find a way to run your business without you there if you really need or want to start now. There will always be time later to be a business woman but kids grow up way too fast.
Q) How do you define success?
A) Success for me is at the end of the day when my kids are fed, bathed, and smiling. Everything else can wait till tomorrow.
I hope this series has inspired you to go after your dreams, whether it be a career, motherhood, or both. Thank you so much to Caitlin! And for all of you pining over those pillows of hers (which lets be honest is all of us), you're in luck– Caitlin is giving 10% off to all withHEART readers! She has a beautiful new collection and a discount is the perfect excuse to purchase some. Use the code WH10 at checkout.
Here's to working moms everywhere!