I find myself wearing some variation of this outfit over and over lately.  Winter is very much in full force here in Salt Lake City!  This coat may just be one of my best purchases ever.  So warm and functional, and yet still looks refined.  I think every woman living in a cold weather climate should own a puffer.  And I'm a girl who loves a great turtleneck.  Throw on a statement necklace and some rain boots, and I'm set for anything a Utah winter can throw at me!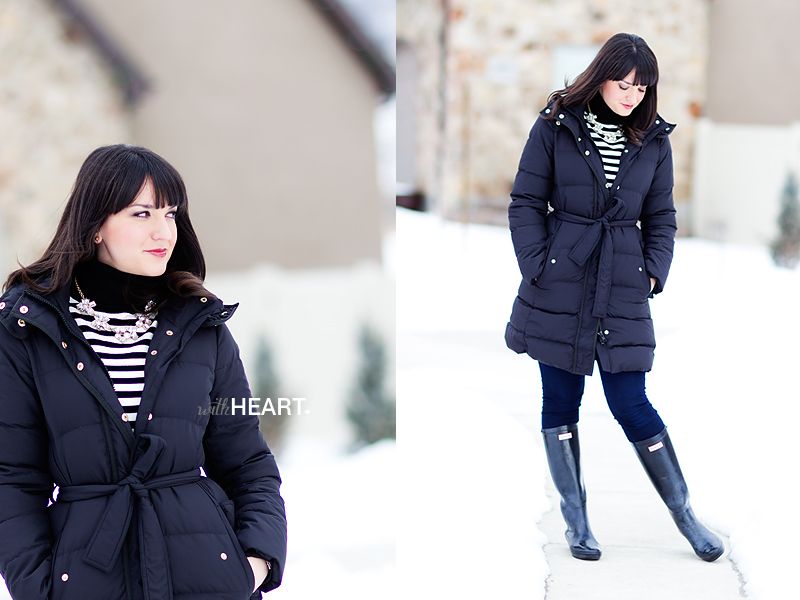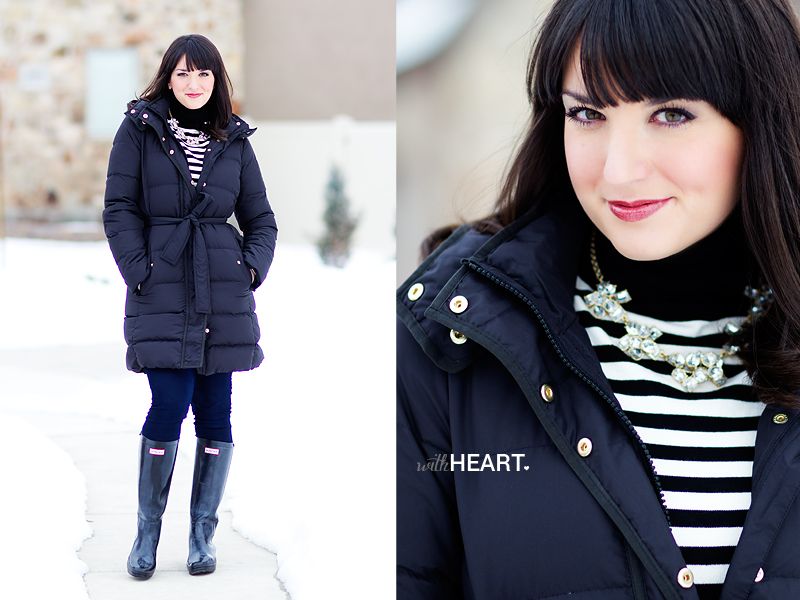 Coat: JCrew (another option I love here); Turtleneck: Ann Taylor; Jeans: Loft; Boots: Hunter; Necklace: JCrew Factory (no longer available, but love this style!)
Happy Monday!  I'm guest posting on Em Jackson's blog Ivory Lane tomorrow talking my favorite winter essentials!  You can bet this outfit is on the list.  Hope you're all staying warm and enjoying winter as much as I am!  I heart snow.
Photos by Veronica Reeve