I think every parent has dreams for their child. Hopes and prayers for happiness, success, love, and joy. And every mother has things they hope their little one will always remember. No matter what hardships and heartaches they face, which they surely will, that they will never forget their true worth.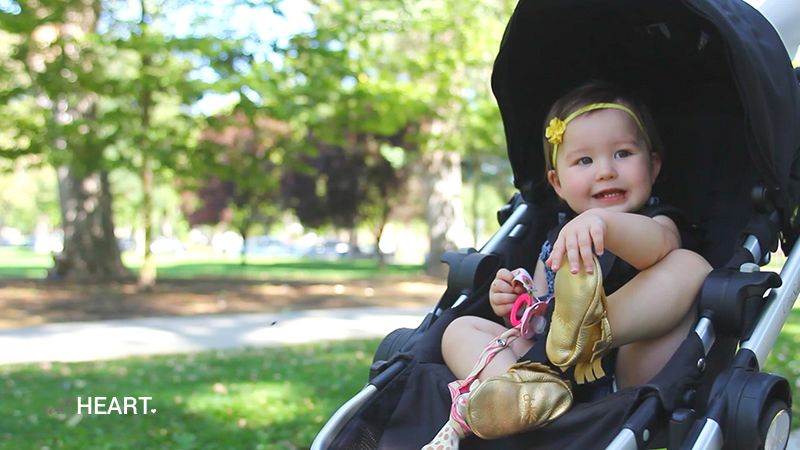 I have these hopes for my Ruby. I want her to know she is good. So good. That she deserves happiness. That she is bright, and joyful, and can do hard things. No matter what people may say or do to discourage her, I want her to know deep down that she can accomplish anything. I want her to make good choices, stay in the bright, sunny, pure places where true happiness lives. I want her to be kind, even when others are not. Because she is all of those things now. Her strong spirit is untampered by all the bad this world can sometimes be. I want her to always know my love for her is unconditional, in spite of mistakes she will make. And if she ever doubts how truly precious she is, I hope my words will remind her that she is a choice soul with wonderful adventures ahead. She just needs to take the first step in the right direction.
I teamed up with dear Susan Peterson from Freshly Picked (I know you know and love her most adorable baby moccs!) to share a little video about the sweetness of toddler-hood and the dreams we have for our little ones. James and I wanted to capture the wonder of this stage of life, through words and video. I hope you love it. And more importantly, I hope my Ruby cherishes it as she gets older.
And those moccs Ruby and her friends are wearing? They could be yours! Susan is giving away a pair to one lucky withHEART reader/viewer.
To enter:
1) Subscribe to withHEART on YouTube
2. Leave a comment here telling me your wishes for your little ones.
Additional entries:
1) Follow withHEART on Instagram
2) Post a photo on Instagram of you/your littles with the hashtag #whatihopetheyalwaysknow and tell me what you want your children to always remember (also hashtag #withheart)
***THIS GIVEAWAY IS NOW CLOSED***
Thanks to our child stars, James' little boy, Jacob, and Veronica's little boy, Jack. Ruby is quite smitten with those two handsome studs!
This kicks of a new series for withHEART. I can't wait to share more mothers' hopes and dreams.
Until then…
Videography/Editing/Photos: James Young