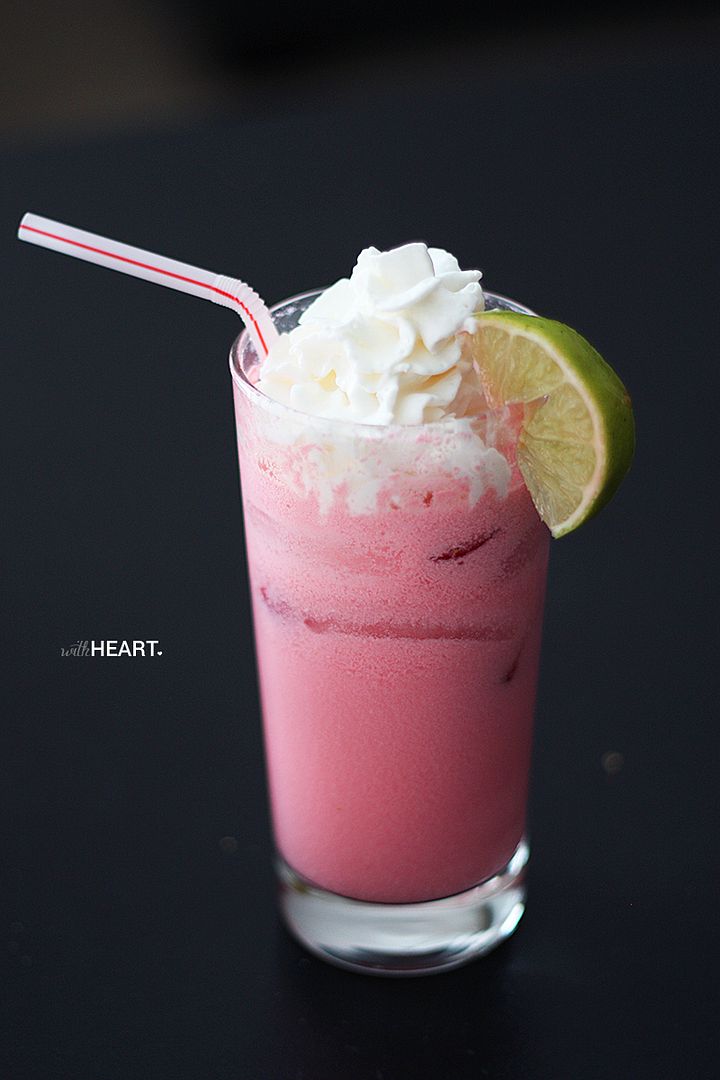 Today I'm teaming up with Arrowhead® Brand Sparkling Mountain Spring Water as part of their Feel Good campaign— an opportunity to take a break from your daily life, and take a moment to breathe, reflect, and refresh.  And getting a nice, icy bevy with lime is the perfect mini-refresh to me.
We recently got back from a weekend getaway to Park City, where during one dinner out we enjoyed the most amazing Italian creme sodas.  I was craving it so much, I created my own version, with a bit of a twist, using Arrowhead, and I've gotta tell ya, this is one recipe I'll come back to again and again and again.  It was a winner.

INGREDIENTS:
Arrowhead® Brand Sparkling Mountain Spring Water
Torani Strawberry Flavor
Half & Half
Fresh strawberries, washed and sliced
1 fresh lime, cut into wedges
Whipped Cream for topping
Ice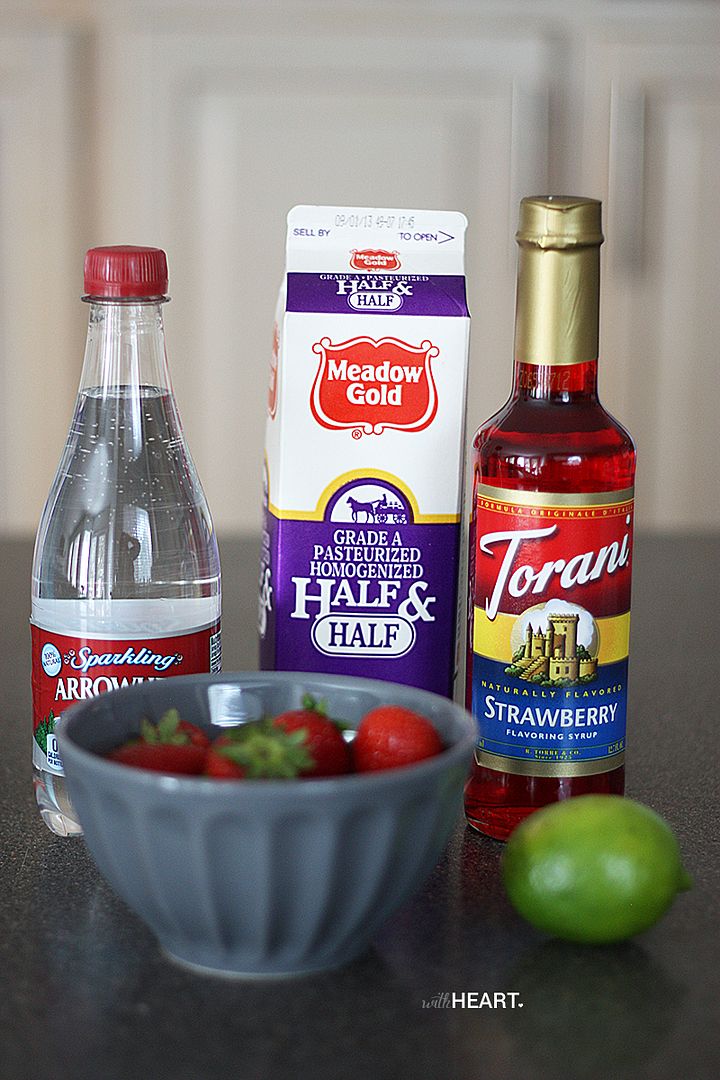 Pour about half a glass of Arrowhead Sparkling Water into a glass.
Add strawberry flavoring until glass is just above halfway.  Add desired amount of ice.
Next, pour in Half & Half until glass is full, leaving about a 1/4 of an inch for whipped creme.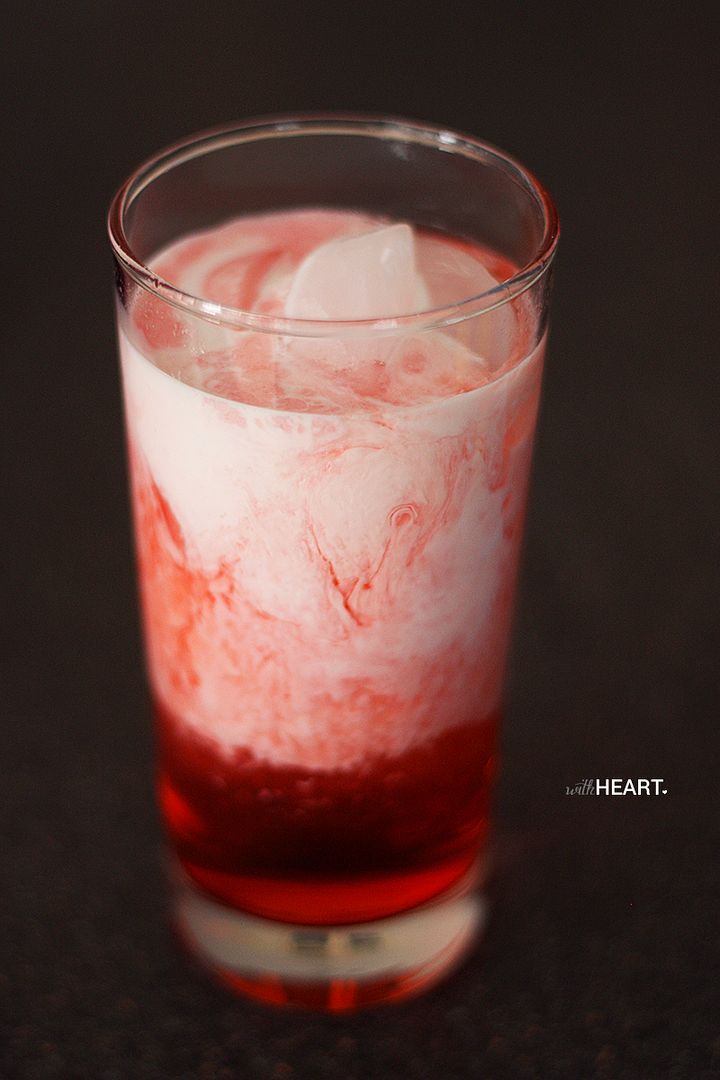 Squeeze in one lime wedge (two if you want it extra tangy).  Stir with a straw.
Top with sliced strawberries, and add a lime wedge to the edge of the glass for garnish. Add whipped creme on top, or not. Whichever floats your boat, or in this case, berries.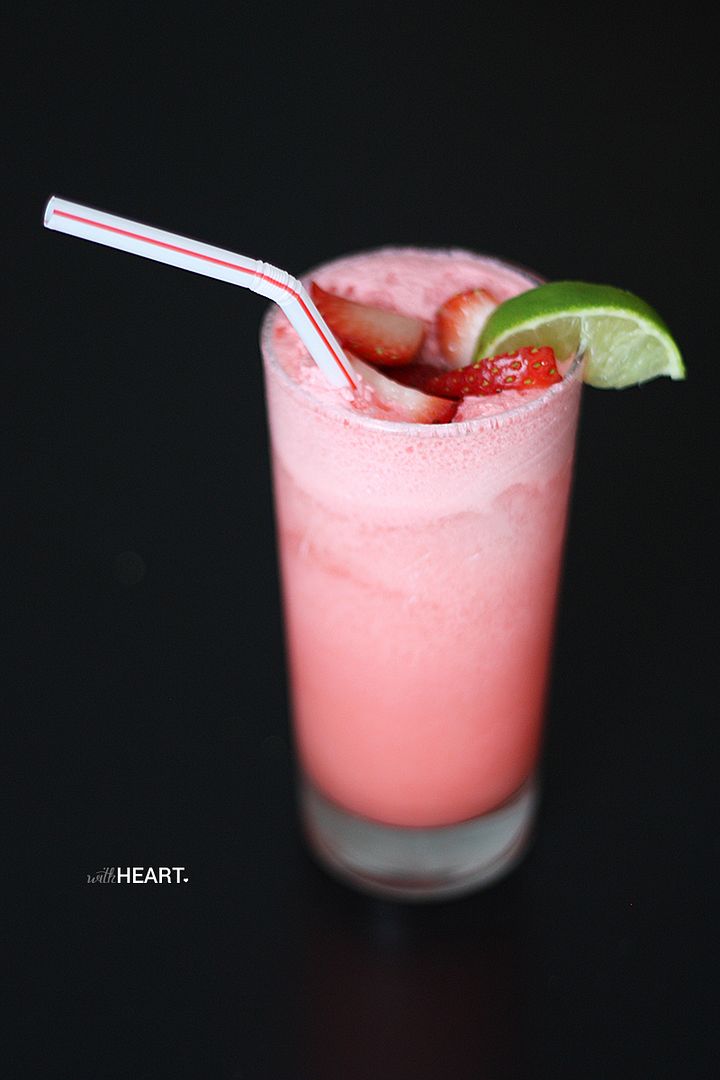 I have used sparkling water before, but this Arrowhead® Brand Sparkling Mountain Spring Water is a fairly new product.  As far as sparkling water goes, this was the most inexpensive of the bunch, and I really love how the finished product turned out. I would absolutely use it again, especially based on the price point. Specialty waters can get a little pricy.
So, how do you take time for yourself?  Join the Feel Good movement on Arrowhead's Facebook page and get your once a week boost of inspiring personal moments.
I hope you can take some time this weekend to relax, refresh, and enjoy an Italian soda or two.. or in our case, three, or four, really more than one a day.  This was that good.
And now to announce the winners of the Smashburger giveaway!
Congrats to:   Jessica Christensen, Mallory, and Melanie Wyner!  Email me at jen @withheart.com to claim your prize!
Thank you to all who entered.

*This is a sponsored post by Arrowhead.  All opinions and recipe are my own.  Thank you for supporting my sponsors!  xx