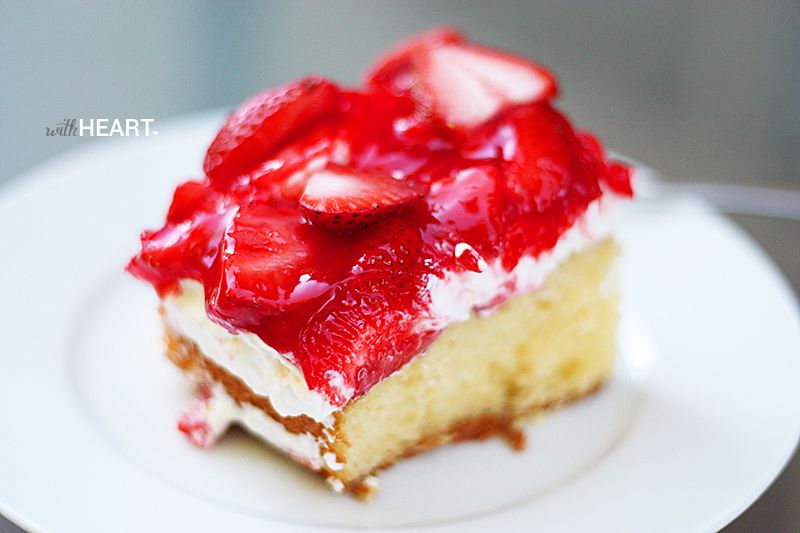 This Strawberries and Cream Cake is one of those desserts that after you try it for the first time, you can get it out of your head.  I have dreams about this cake.  It's that good.  I first tried it at my best friend's family party several years ago.  I'm not sure who came up with it, but it is divine.  And it's easy.  Like ridiculously easy.  The first step involves a cake mix in a box (gasp!).  But before you write it off based on that fact, let me tell you the magic is in the toppings.  And it's so darn pretty, it is the perfect way to end any summer meal (and looks festive enough for the 4th!)
Note: this recipe does take a bit of time, for cooling in between steps.  You'll want to plan ahead.
INGREDIENTS:
1 box white cake mix
1 – 8 oz. pkg cream cheese at room temperature
1 pint real whipping cream
1 1/2 cups powdered sugar
1 quart fresh strawberries (about two small cartons, or one big carton from Costco)
1 pkg Danish Desert mix (on desert isle)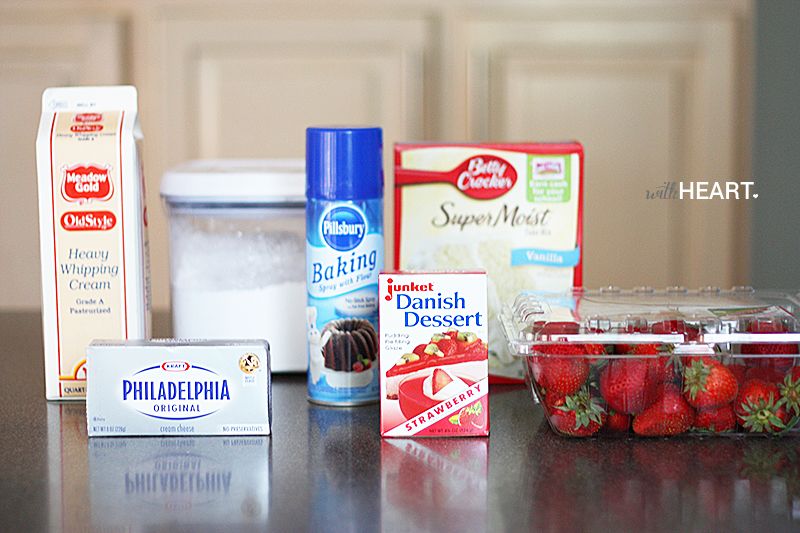 Bake cake by following directions on box, in 9 x 13 dish.  Cool in fridge for about 20-30 minutes
Mix cream cheese and whipping cream together until smooth, then add in powdered sugar.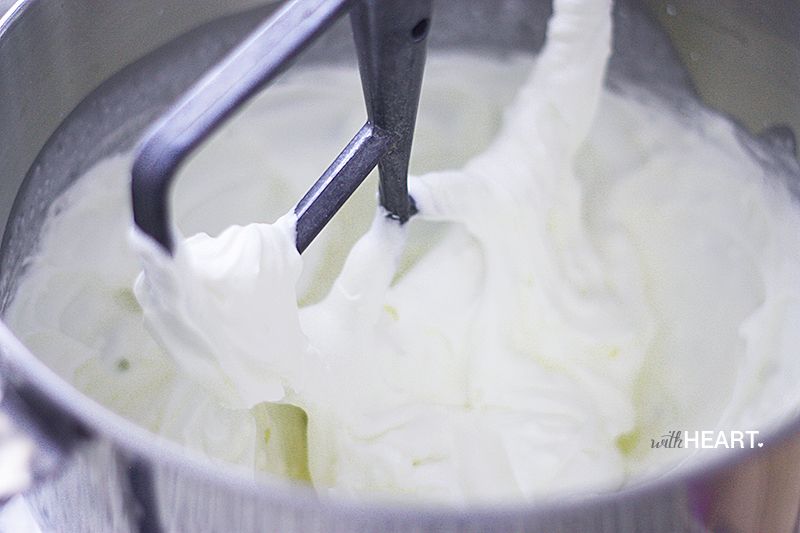 Smooth onto cake, then put back in fridge for about 1 hour.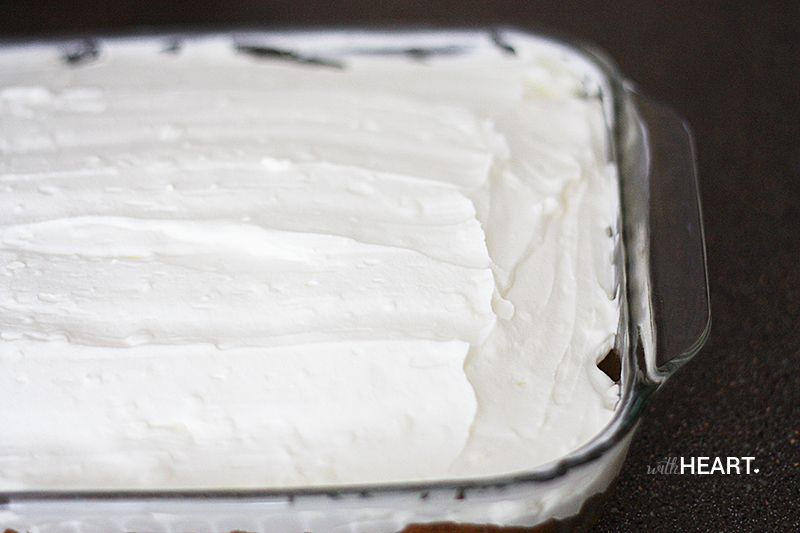 Wash and slice strawberries.  The next step has to do with this little box that is straight out of the 70's.
Wash and slice strawberries.
Prepare the Danish Desert mix according to the "pie glaze" instructions on box.  It will be warm, as it is made on the stove top.  Add in strawberries.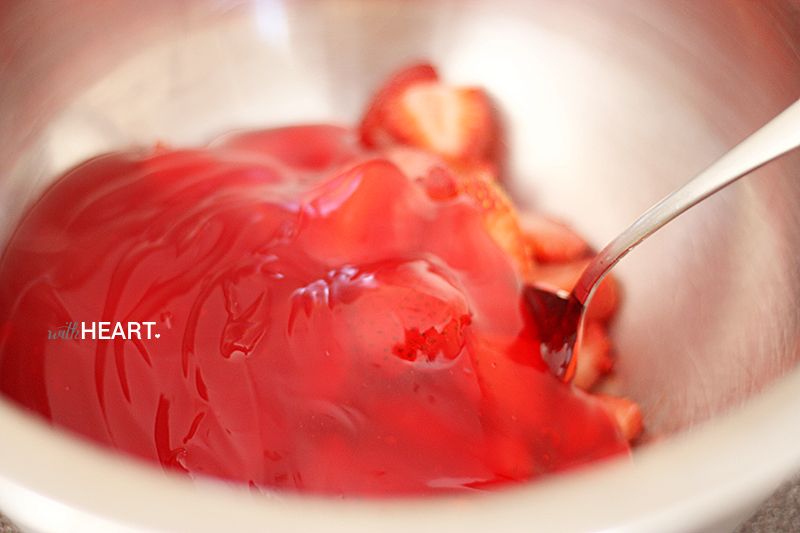 Smooth on top of cake.  Place back in fridge for at least one more hour.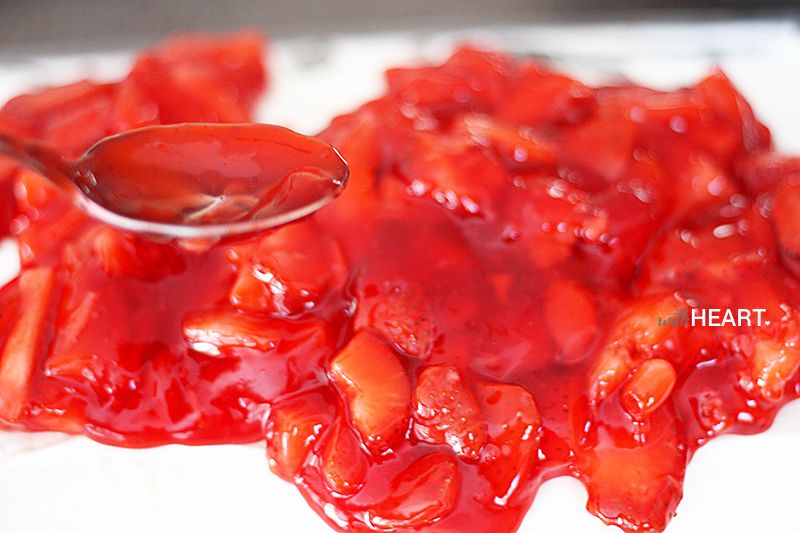 Before serving, I like to add a few more fresh strawberry slices to make it look a bit purdier.  Very technical term there.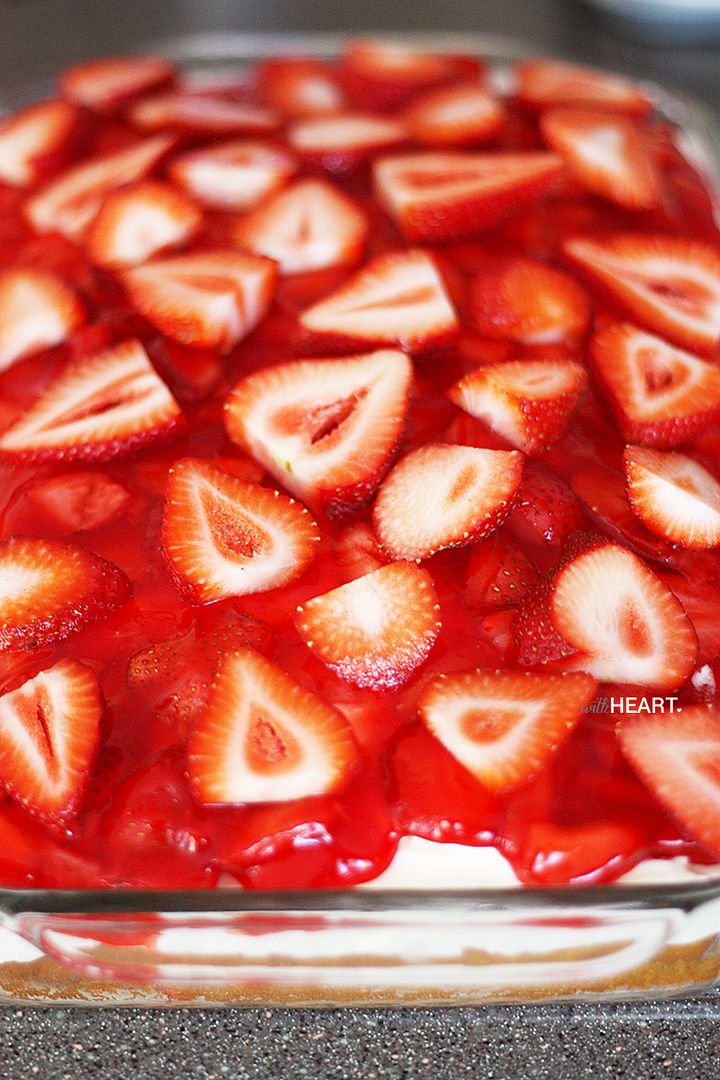 And that is IT!  Let the cravings begin…