For these three sisters, it's all about threes: food, wine, and fashion. Meet the Palmer sisters: Jessica, 30, Jackie, 27, and Jamie, 22.
They each answered the questions, so their story is from each of their perspectives.
For each sister, the best part of having each other is built in best friends. The worst part? No one else compares.
"Honestly, it's hard for me to establish good girlfriend relationships because I'm always comparing them to my sisters," Jessica said. "I'd rather be with them than anyone else!"
They each have different strengths and qualities, which only strengthens their relationship.
Jessica: Jackie is ultra-organized and keeps us on task with our blog, current projects, and travel plans. But she can also pick up and go and be spontaneous. She's always been the most unique of us, not fit in to any specific mold or personality, and that's what I love best about her. Jaime has always been extremely intelligent and very accomplished in academics and work, but she has such a great sense of humor. She's always the first to get or make a joke, and has an uncanny way of finding the most ideal time to make fun of me (I'm an easy target).
Jackie: Both of my sisters are the most intelligent, loyal women I've ever met. I have always looked up to both of them for that reason. You can always count on Jess to answer the phone if you need to talk about anything. And Jaime always knows what to do or say to put a smile on my face.
Jaime: Jackie is one of the most creative people I know. Whether it be with her incredible fashion sense or her ability to create an amazing meal, she's always coming up with something that I would never expect or think of. Jess is incredibly intelligent and always looking for new things to become an expert in. Whatever industry it is, she always strives for excellence and achieves it. I really admire that about her.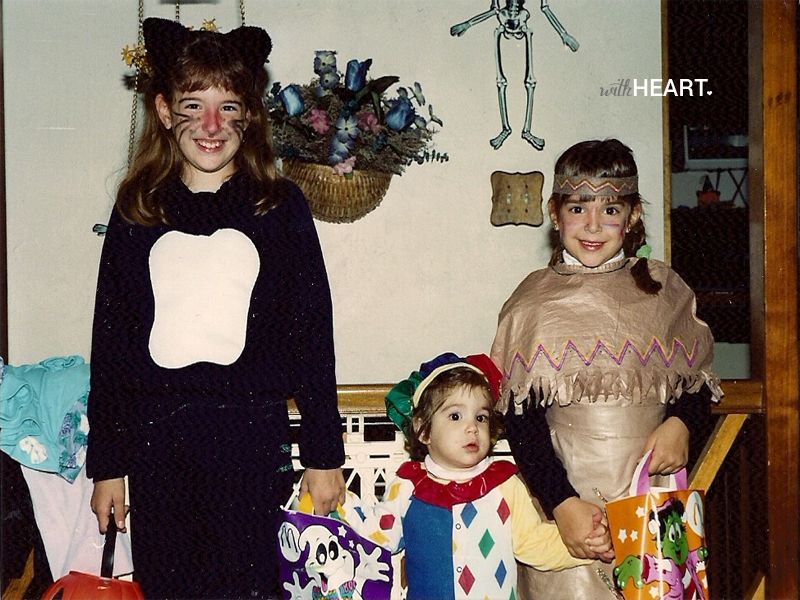 Their favorite memories are of playing in their clubhouse together when they were little– it was their secret, special place, that only they were allowed. Jackie cherishes her wedding day, when her sisters stood by her side as she entered a new phase in life. And although they are kept apart by distance, their relationship remains in tact. Their love of food, wine and fashion fuels their blog and keeps them in touch.
Jessica: No matter how far apart in distance we are, our relationship strengthens and grows each year. I could not ask for better sisters or better friends and appreciate and love you more every day.
Jackie: Sisters, you mean everything to me. I will always be here for you and I'll always be on your side (even if it doesn't seem like I am). I love you both!
Jaime: I seriously could not ask for two better sisters. Though we have our differences, I believe they bring us closer together and make us a more interesting bunch. You have always been the backbone that supports me in all my endeavors and I hope I am the same for you.
You can read more from these gorgeous ladies on their blog, Food, Wine, Fashion.