I believe a well-designed space has a balance of old and new.  If everything is new, a room lacks character.  You can find a lot of character in a thrift store.
Thrift stores are one of my favorite places to look for decor accessories, furniture to re-finish (within reason), and unique odds and ends.  Lately, I've been striking gold on my trips to my local thrift store.  Here are a few of my recent thrift store finds:
First up– this daybed.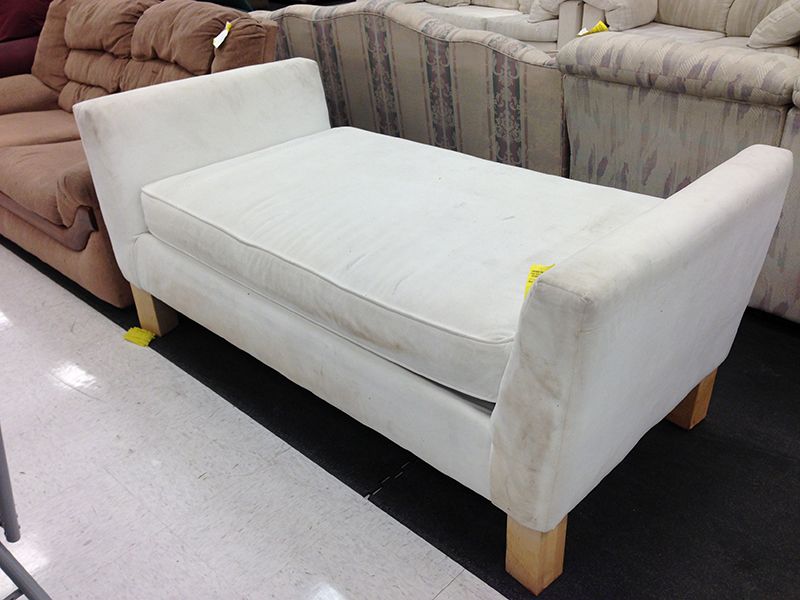 I had been looking for something to go at the foot of our bed in our master bedroom.  I really love the shape of the Marlowe Daybed from Crate & Barrel, but the price tag was no bueno for our budget.  So, when I saw this baby, I knew she would be a winner.  Especially when I saw the price tag.  25 bones and she was headed off to the upholstery shop for a new outfit.  Cannot wait to see the finished product! I'm hoping it gives the room this kind of touch.
Photo: The White Company
While I was in St. George running the marathon, I stopped in at the Desert Industries (a local thrift store) down south. At first I thought it was a wash– it was pretty sparse. Then I walked by the locked display case and saw these: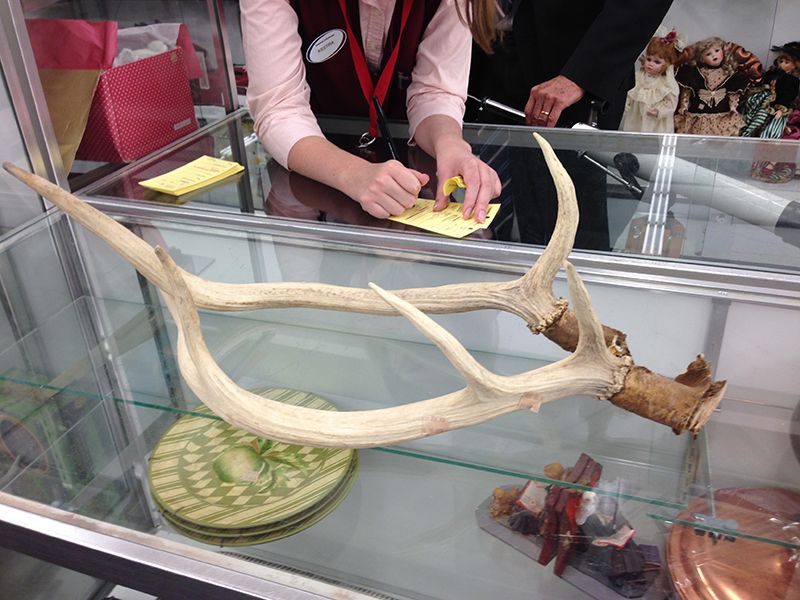 Hello gorgeous antlers! It looked like a hunter had dropped off close to 8 sets. Taxidermy can get pretty expensive, so I was thrilled when I saw the price: $35 a set. I bought two. And I can think of approximately 4,892 places to put them.  Here are a few ideas: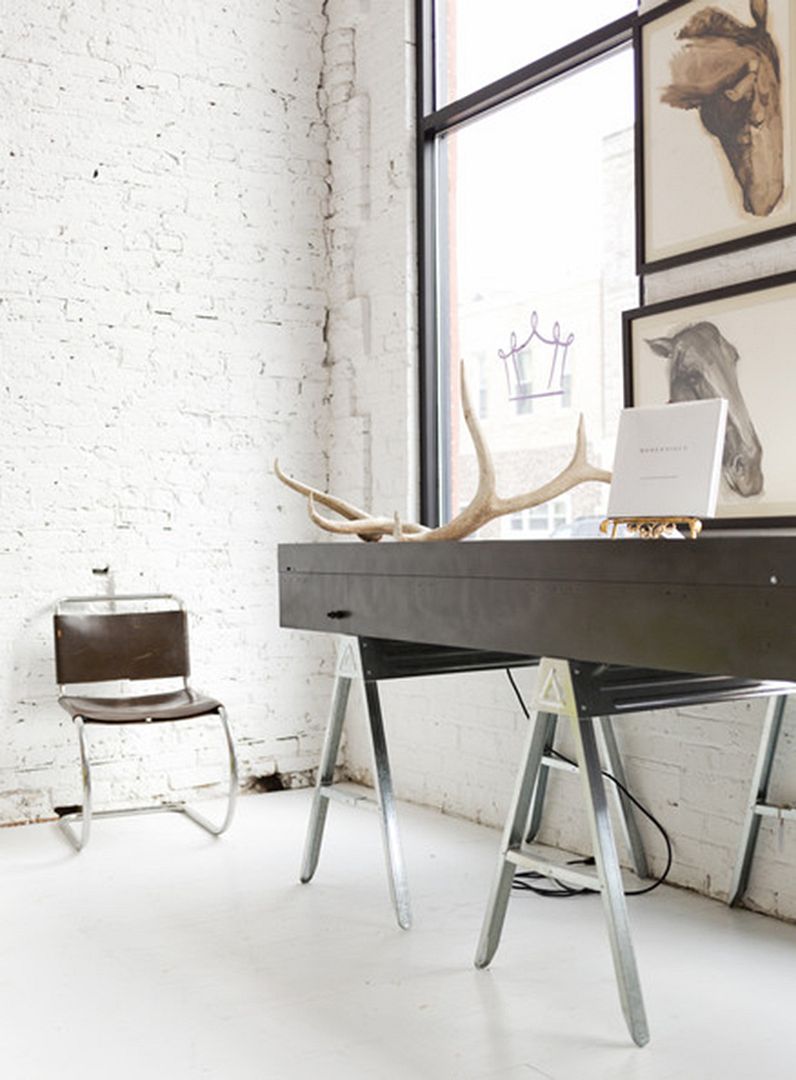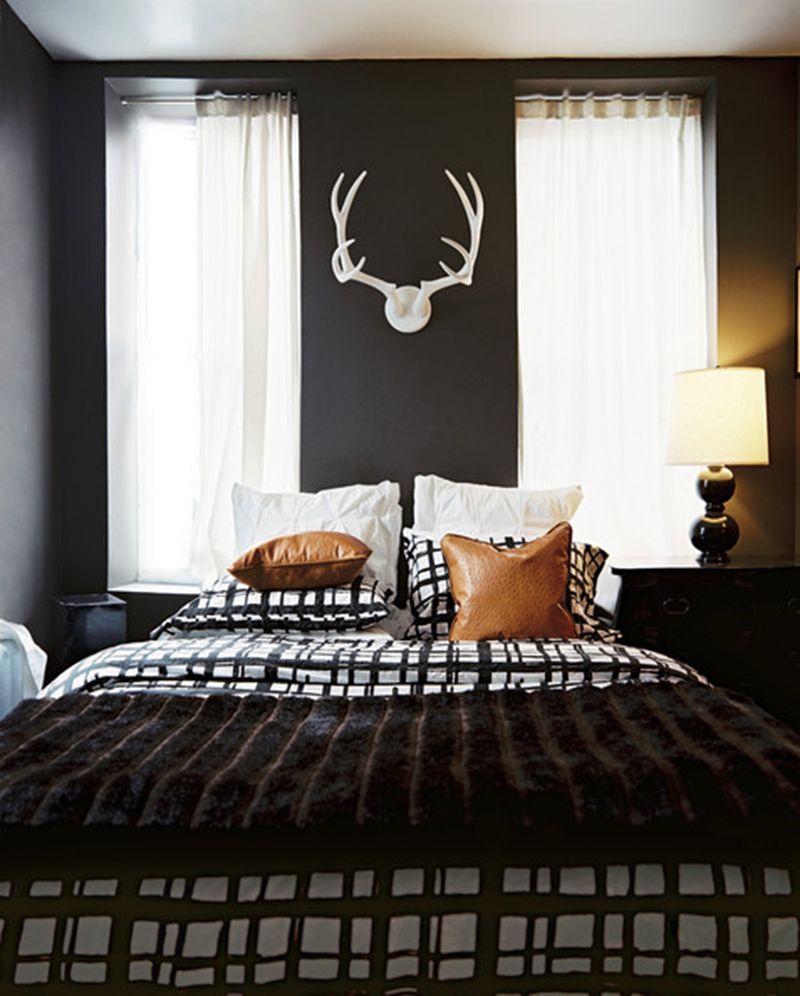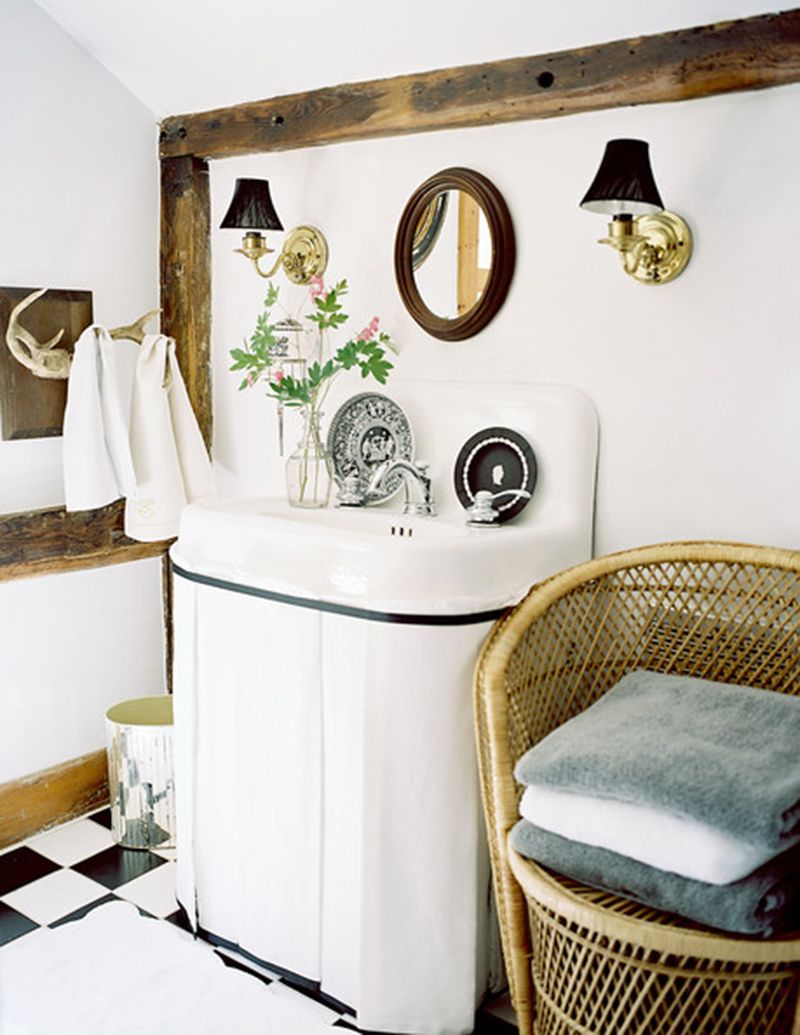 Photos: Lonny
How cool is that towel rack?
I have long wanted an octagonal mirror. I let out a little audible "oh my!" when I dug through a bunch of bed frames and this bamboo beauty was buried underneath.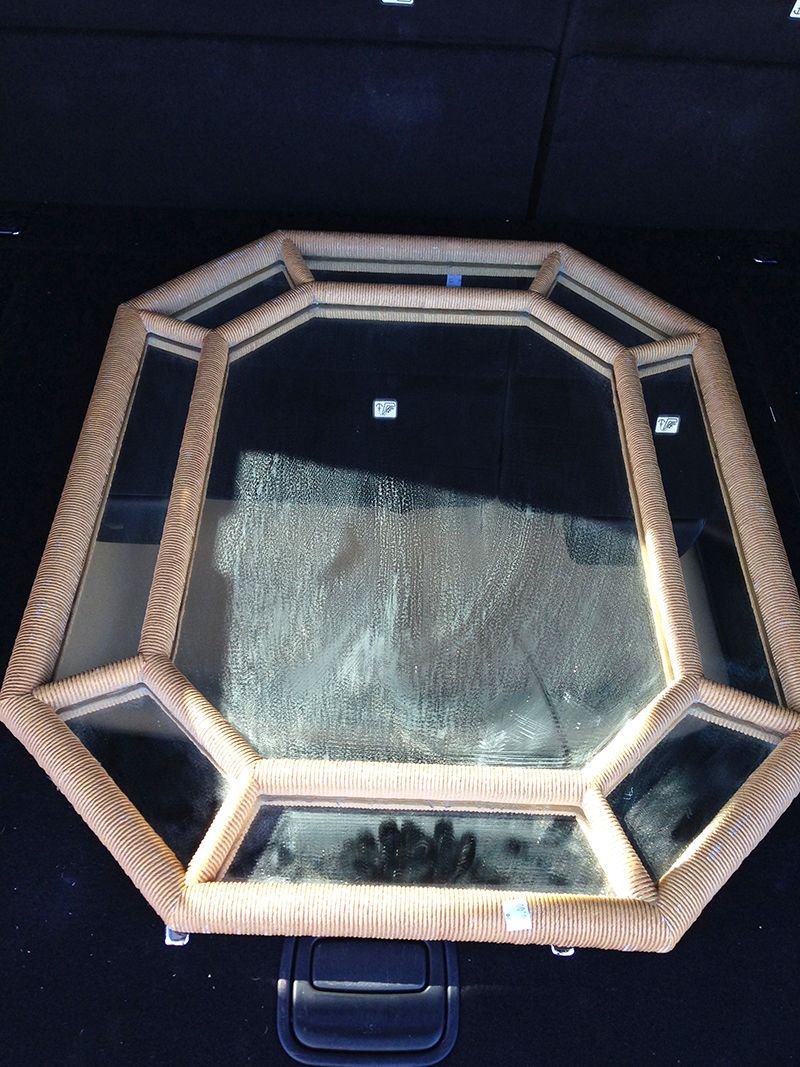 Poor picture of it laying in the back of my car. But hoping after some gold paint, it will look a little something like this: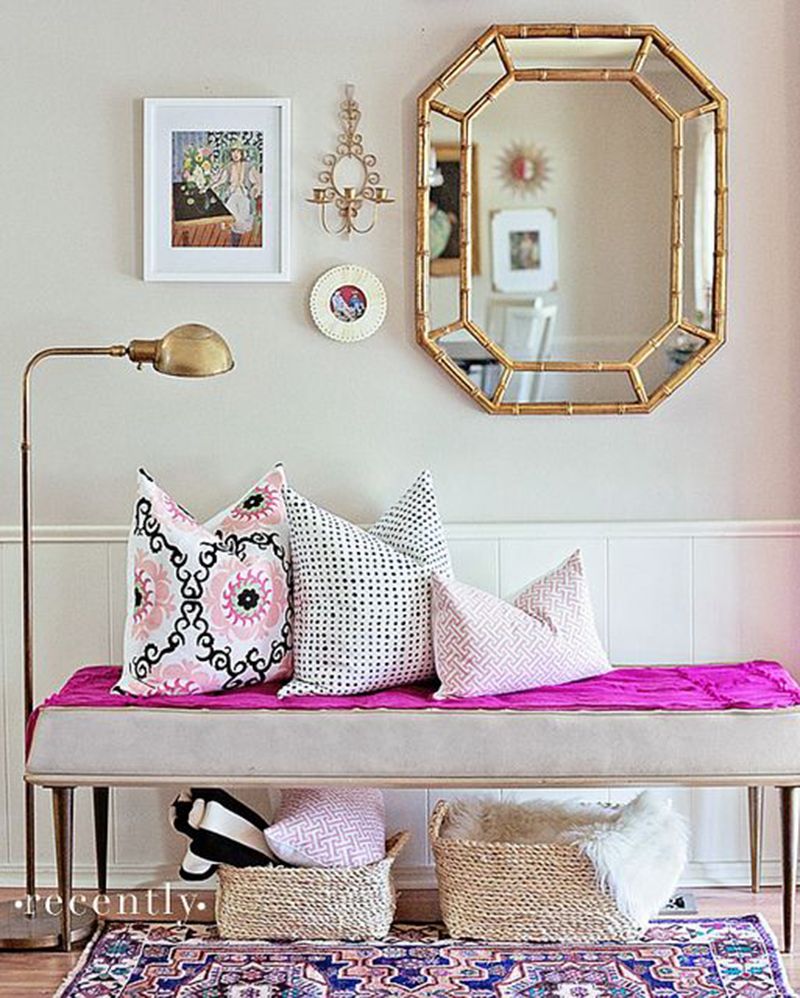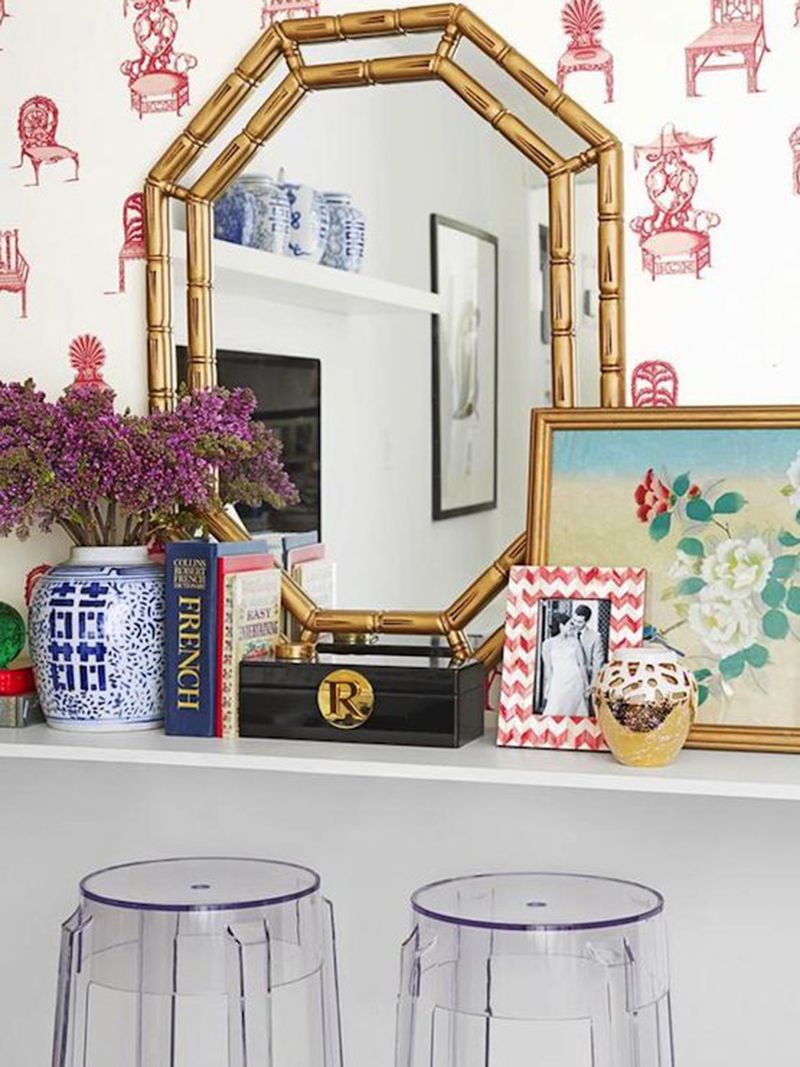 Photos: unknown, found on Pinterest
I also picked up a cart full of random accessories: some gold frames for a gallery wall I'm working on, another simple mirror, and some baskets.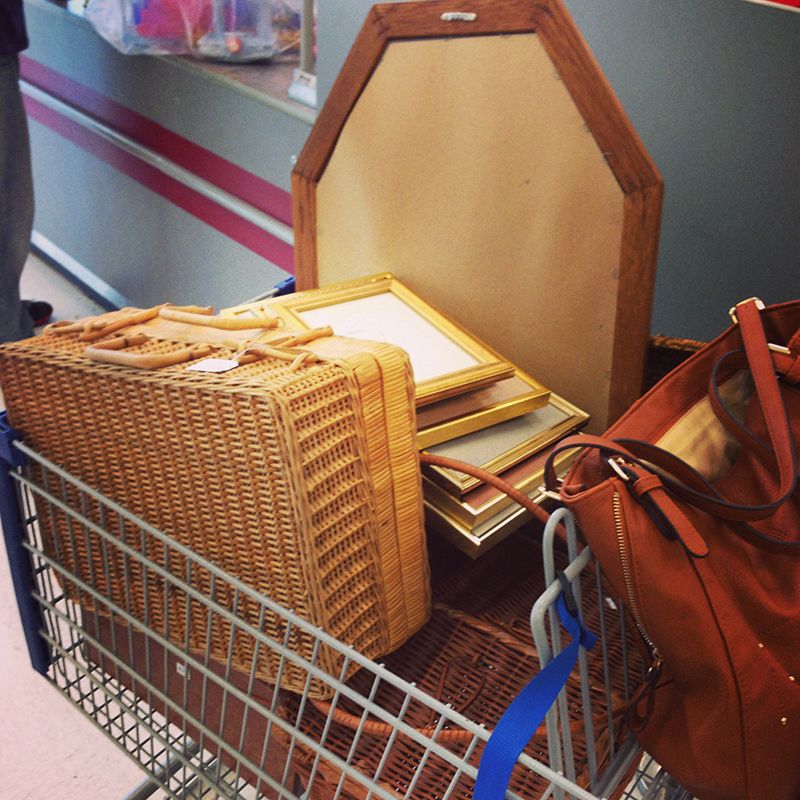 What is your best thrift store find?