This room has come a long way, baby.  When we moved in, it had green, dirty walls (it was a little boy's room).  The moldings were 90's stock, the light fixture was gross, and it smelled like recess (you know that smell…).  Well, after replacing the carpet when we moved in, giving it fresh paint, a new light fixture, moldings, and puling the design together, our home office is complete and fully operational (hooray!).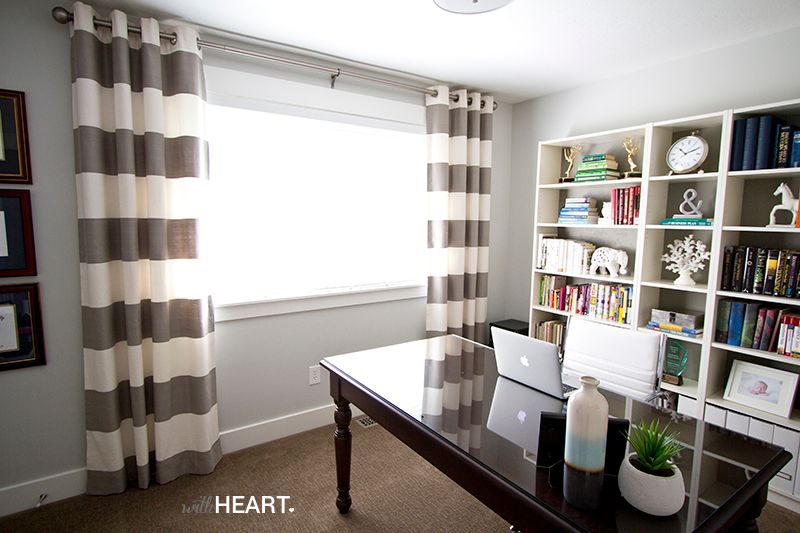 When choosing a design for our office, my husband has one request: "it can't be girly."  We needed a space where I could work comfortably during the day, but also that my husband could feel comfortable working in when he had to work from home.  So, gender neutral was the name of the game.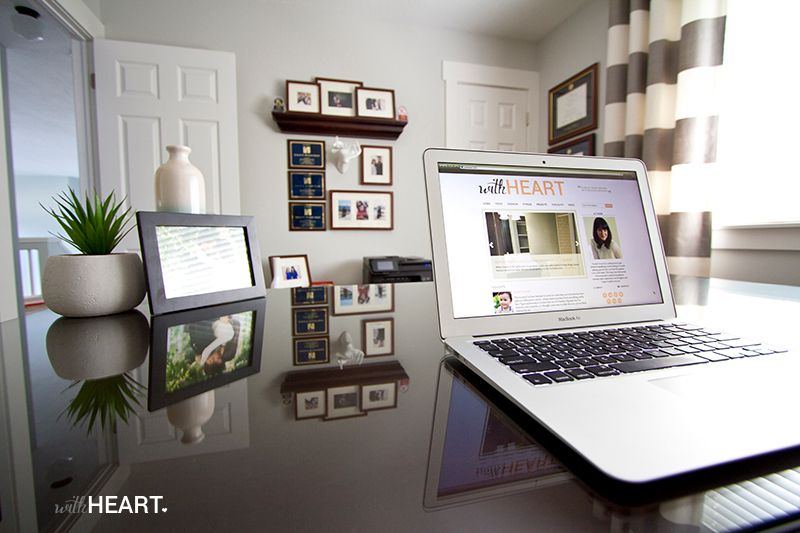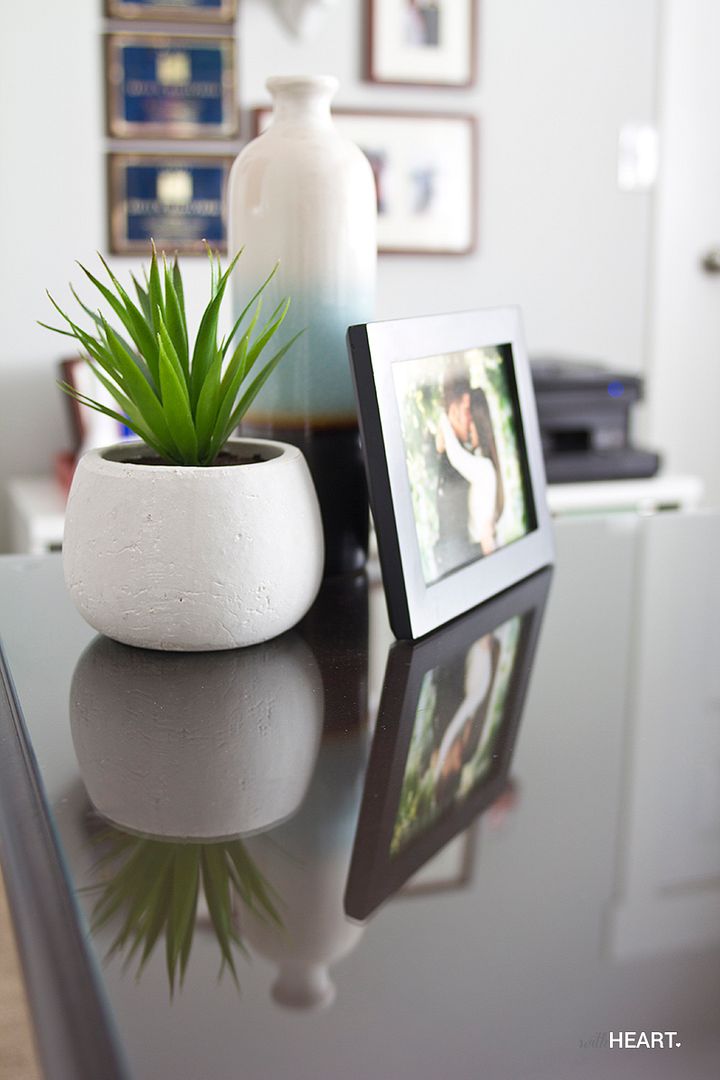 The colors are calming and neutral with little pops of color and personality.  The shelves are from IKEA, then we painted the back a few shades darker than the walls.  The walls are Benjamin Moore Gray Owl, one of my favorite paint colors.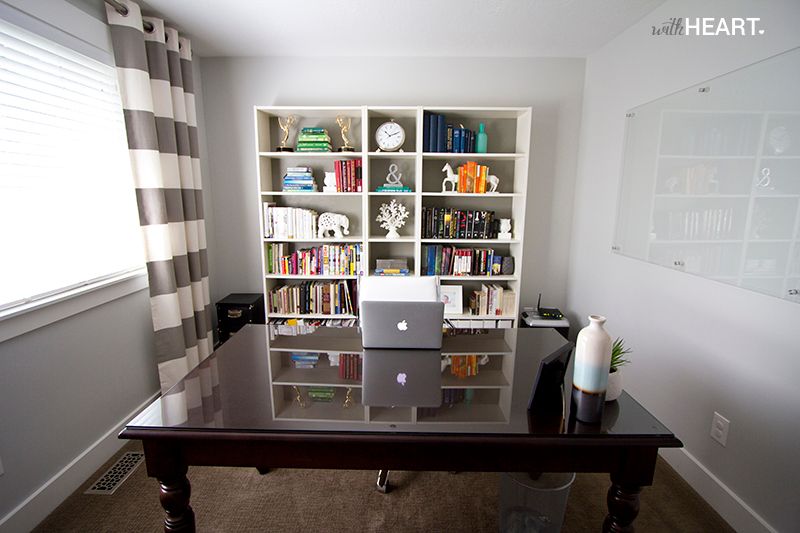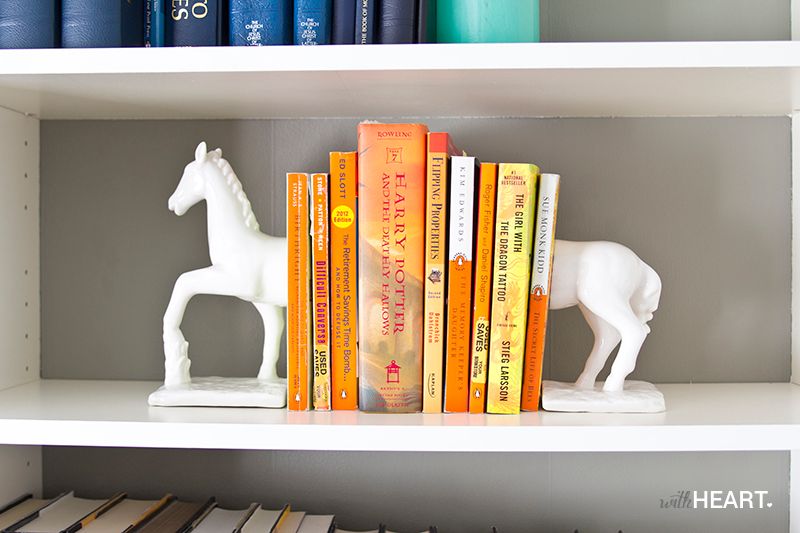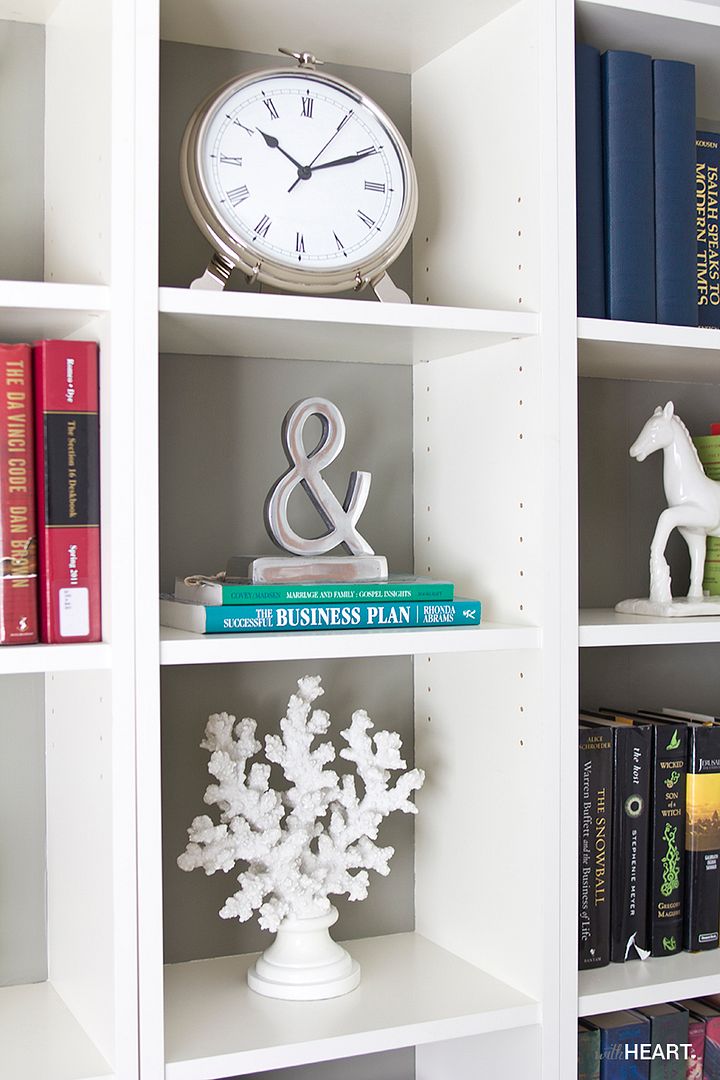 Jon and I both wanted a place to jot down thoughts and ideas, and I found this giant glass white board on Amazon.  I love it.  I also got the tack board on Amazon.  It's just so practical to have somewhere to stick stuff.  Eloquent, I know.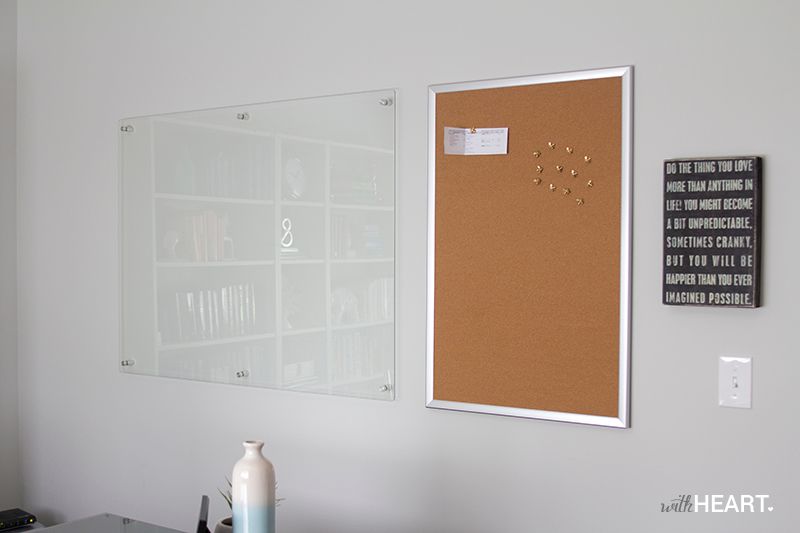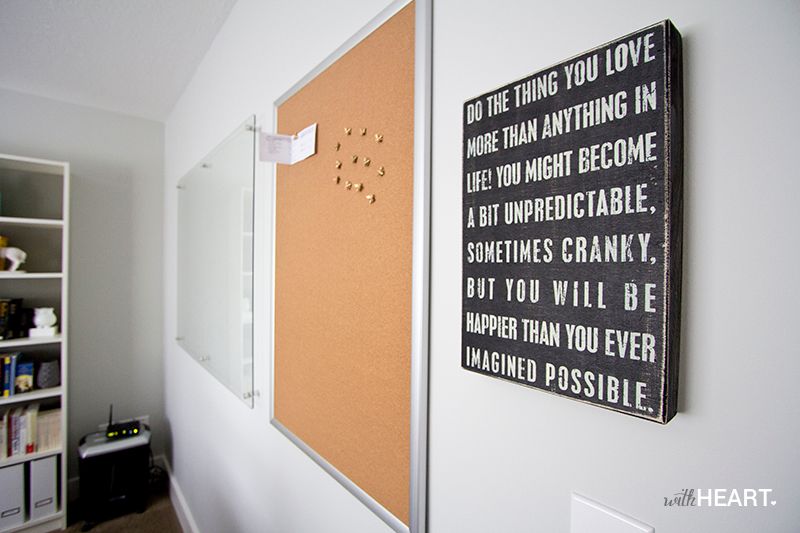 I filled frames with photos of memorable school and career moments in our lives– law school graduation, awards, etc.  It's fun to look back on where we started, and where we've gone.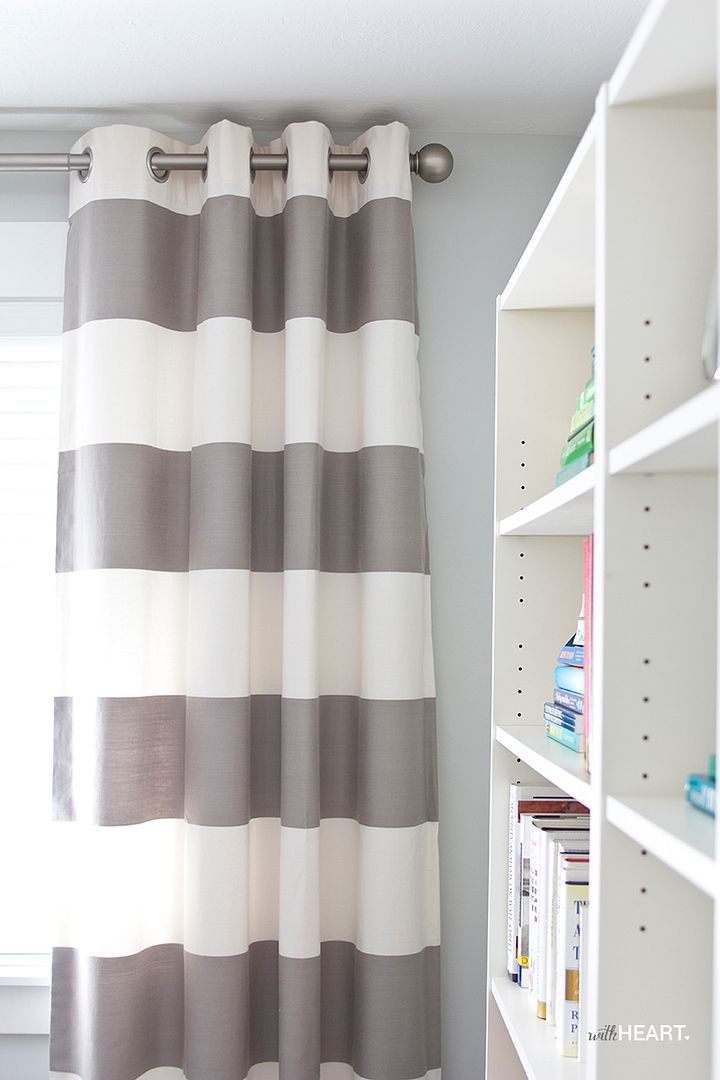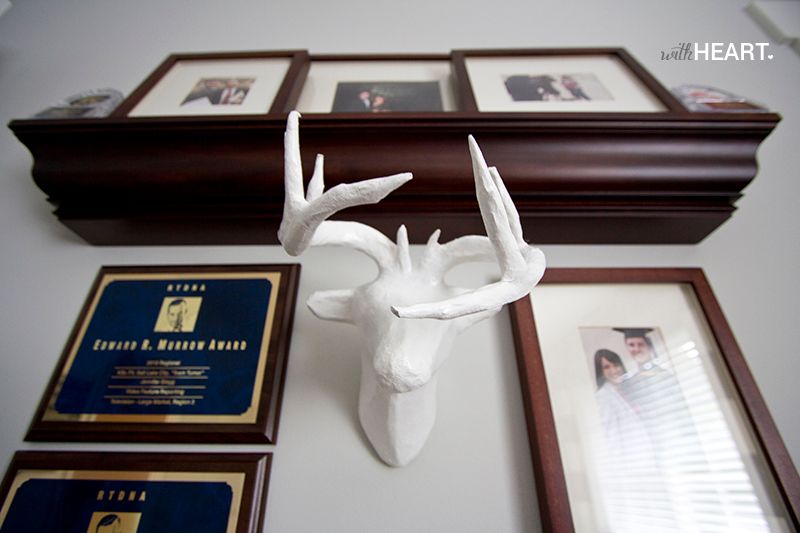 Photos by James Young
This space is a perfect space for both us to spend time when we're in work mode.  Do you have a home office?  I'd love to see photos and possibly feature it on withHEART!  Send them to jen@withheart.com.
ROOM DETAILS:
Desk: Pottery Barn (similar style)
Chair: Z Gallerie
Curtains: Crate and Barrel
Curtain Rod:  Pottery Barn
Bookshelves: IKEA
Ledge Shelf: Pottery Barn
Do What You Love Sign:  Amazon
Glass whiteboard: Amazon
Deer head: West Elm
Frames:  Pottery Barn
Tray: West Elm (similar)
Clock: Pottery Barn
Horse bookends: similar
Vases: West Elm, and vintage
Silver box:  West Elm
Ceramic Owl: Anthropologie (similar)
 Happy Tuesday!  Boo for the end of a three-day weekend.