When you first meet the woman featured in today's MOM CHIC, you're blown away by her beauty. Then after about 5 seconds, you're blown away by how darn nice she is. A true beauty inside and out: meet Lauren Oviatt.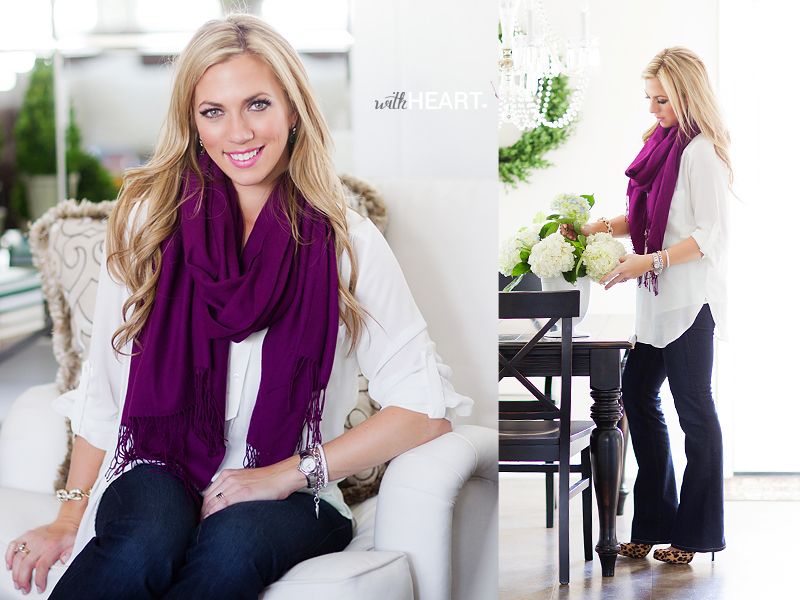 Lauren is an established interior designer in Northern Utah, a wife, and mother to adorable 2 and a half -year-old Blair. She was raised in La Jolla, California and then moved to Mississippi for junior high and high school, where her family lived for ten years. Both places shaped her. And although she doesn't wear pearls and a monogrammed sweater every day, she aspires to exude the warmth, hospitality and polished style that every Southern woman exudes.
"I am even teaching Blair to say, "yes ma'am"," Lauren said.
Lauren moved to Utah to attend Brigham Young University and received a degree in Public Relations – then continued on to pursue an interior design degree. She met and married her husband Ben after graduation.
I loved learning more about this diverse Southern girl at heart– I know you will too!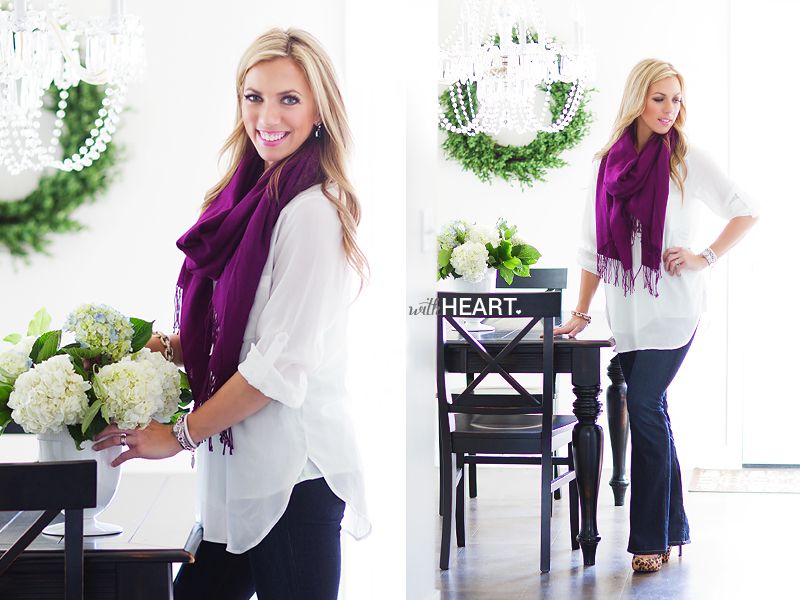 1) You are a busy woman– a mother, wife, and interior designer. How do you keep your look pulled together?
How I dress is a reflection of my professionalism and I believe is a indicator of my interior design style and taste. For me, pulling together an outfit is very similar to pulling together a room. You need to add layers for things to look polished! I believe that a tailored jacket gives an instant sharpness to an outfit, that a scarf adds richness to a casual look, and that there is no outfit too casual for some statement jewelry or jeweled flats!
2) Can we just talk about your hair for a second? It's gorgeous! What's your secret?
I don't have a lot of hair "know how" but my go-to is a large-barrel curling iron (killer one here) for soft, wavy curls and Big Sexy Powder Play for root volume. I am usually in a rush to get ready and when I have to choose, I finish my make-up first. I have a little more time before Blair has enough hair to pressure me into those impossible braids, twists and up-dos. Baby steps!
3) What is your fashion philosophy, and where do you find inspiration?
I am a traditionalist when it comes to fashion but I am constantly looking for pieces to add in to keep my style current. For me, the fit has to be feminine and it has to be just that, a good fit! I choose the fit of my clothing over the label ten times out of ten, regardless of where I'm shopping. It's not rocket science – women should learn how to best dress for their body type.
I am a sucker for anything with sequin, rhinestone or otherwise glamorous, sparkly detail! I will always love wearing black but have had so much fun lately adding bright, saturated colors to my wardrobe. It makes me feel energized and happy. Instead of fashion and beauty magazines, my desk is piled high with design magazines… which inspire me daily! I think home decor dictates fashion just as much as fashion dictates decor. My favorite design color palettes are the same colors I find myself looking for when I'm out shopping for clothes. I love the all-American, effortlessly polished style of Gwenyth Paltrow and the high-fashion ensembles Olivia Palermo wears… and I am learning the benefit of taking fashion risks by reading blogs like atlantic-pacific.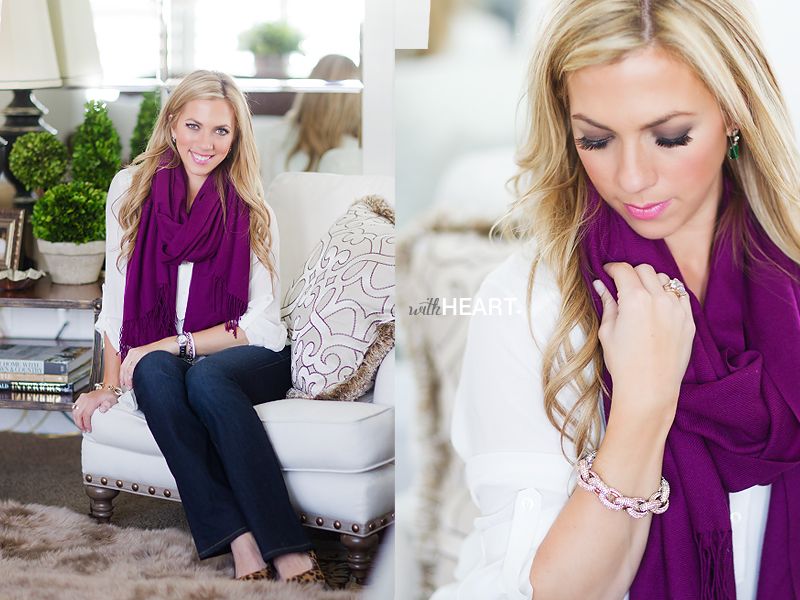 4) What is your current must have, can't live without item?
Can I pick two? After months (okay, years) of consideration, I finally splurged on some black Hunter wellies. After a week I thought, "What took me so long?!" I have worn them at least four times a week this entire winter and they have surprised me by being an extremely functional fashion statement. Don't we all love surprises like that?
Secondly, I found some great leopard sling backs last fall and have loved incorporating them into my work wardrobe. It's hard to justify buying pairs and pairs of high heels once you become a mom (not a practical choice!) but I also think nothing amps up an outfit quite like leopard heels! They act like a neutral and I've worn them with everything from cropped skinny jeans to my black leather pencil skirt. I think every woman needs a little animal print in her life.
5) What are your favorite items/places to shop for cute little Blair?

I knew I was in trouble from the moment I found out I was having a baby girl. It's hard not to splurge on clothes and accessories for her, and even harder to say "no" to that face! Plus, I always feel so un-selfish when I buy clothes for her instead of myself. ('cause it doesn't really count, right?) But I have to reign myself in and remind myself that she loves ketchup. And all things chocolaty or sticky.
So you have to be realistic when it comes to dressing your kids. I love finding on-trend pieces at Gap, Target and H&M that become play clothes for Blair. For the fun stuff like accessories, Sunday clothes and shoes, I shop Nordstrom, Crewcuts, Zara and other local boutiques for specialty pieces.
Blair has a closet that is a rainbow of pink and loves pieces that have sparkle, lace or furry appliqués (the apple hasn't fallen far from the tree). Due to her curly hair and due to my lack of hair know-how, she is my little headband queen! I am constantly on the lookout for a great and versatile headband. She won't leave the house without one. Binki? check. Shoes? check. Headband? check.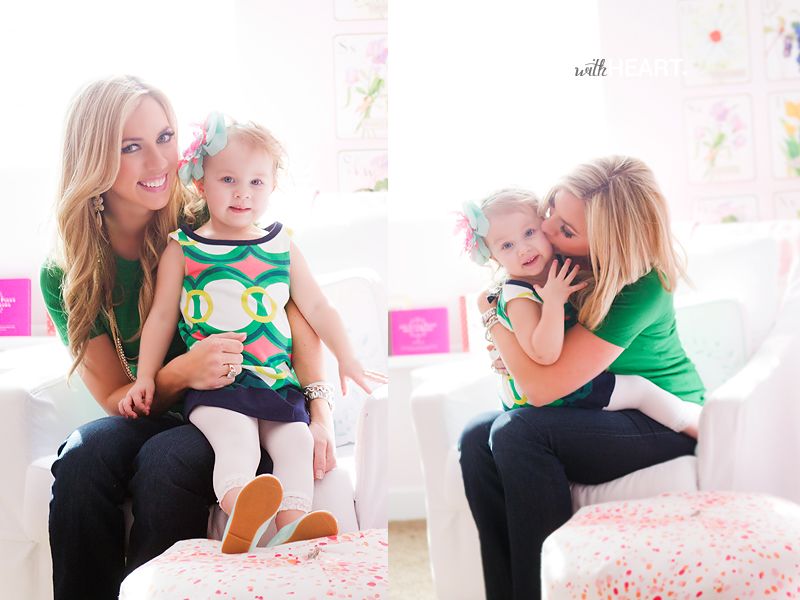 6) There are days when a busy mom wants to rock a bathrobe all day. Any advice for women seeking your classic, sleek look?
Dressing to the nines with full hair and makeup seven days a week is near impossible. No sane mom would ever attempt it! Whatever wardrobe your lifestyle calls for, try to give a few minutes of extra thought each day into selecting your outfit. You'll find pieces you didn't know you had and try combinations you were previously daunted by. Consider the fit and wear things that make you feel good. Every woman should have a great fitting pair of jeans and a black legging that holds it all in.(Try the Zella "Live-in" capri or legging. I swear you will actually live in them.)
And just like the rooms I design, the details are the most important part. Don't shy away from wearing your favorite jewelry on an everyday basis, buy embellished flats for the fun of it, and carry a great bag…. 'cause you gotta have one at all times anyway! My mom and I still maintain that a great handbag makes even jeans and a t-shirt look like a million bucks.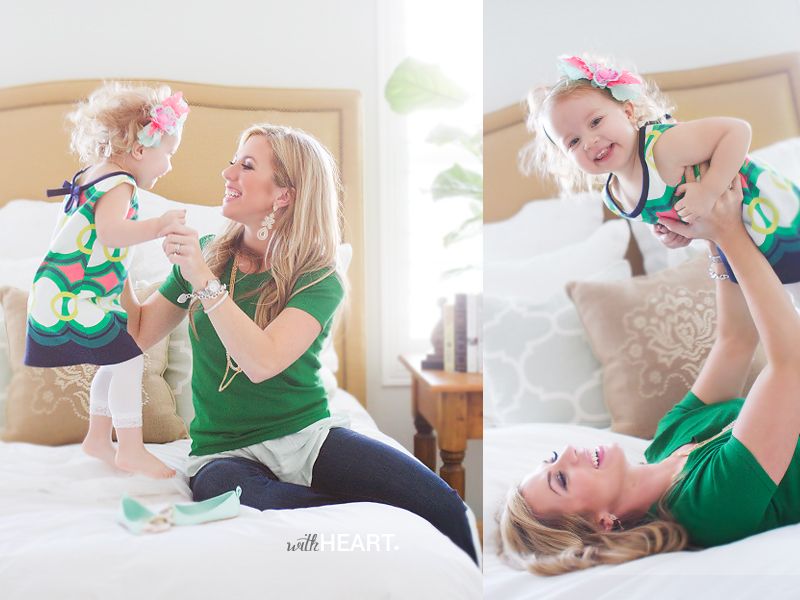 Photos by Veronica Reeve
Lauren's outfit #1: Top: Nordstrom | Jeans: Paige | Scarf: Nordstrom | Shoes: similar | Bracelets: JCrew , Nordstrom , Tiffany & Co | Watch: Watch: Tag Heuer | Earrings: Hearts on Fire (Emerald additions and ring, family heirlooms)
Lauren's outfit #2: Top: Banana Republic | Tank: Nordstrom | Jeans: Paige | Earrings: similar | Bracelets: JCrew , Nordstrom , Tiffany & Co | Watch: Tag Heuer
Blair's outfit: Dress: similar | Leggings: similar | Headband: Crewcuts | Shoes: H&M
You can learn more about Lauren on her design firm's website, Oviatt Design, and also on Facebook. And are you dying to see more of Lauren's beautiful home? Me too! Watch for her home feature in an upcoming post.
Until then, let us all don a great handbag 🙂