When you're 10 months old and have very little hair, a bow is a very important accessory!  I often get asked where I pick up Ruby's bows.  Some family members have made for her, but I buy many of them on Etsy.  Little Town Boutique make some of the very cutest I've seen!
I'm not into the ginormous bow-bigger-than-baby's-head look, not that there's anything wrong with that, of course.  Just not really our style.  I prefer a more delicate, sweet bow for my sweet girl.  Some of my favorites are the sweet felt bows– go with any outfit and come in a gazillion colors!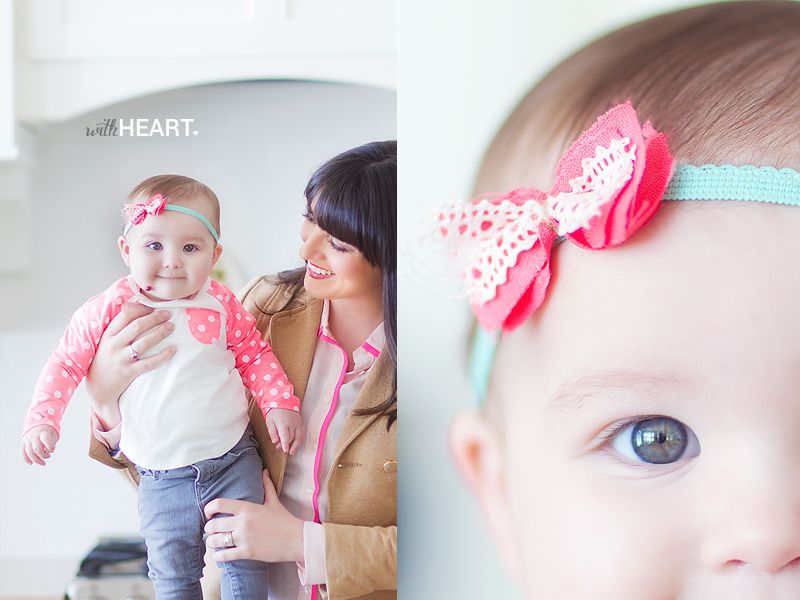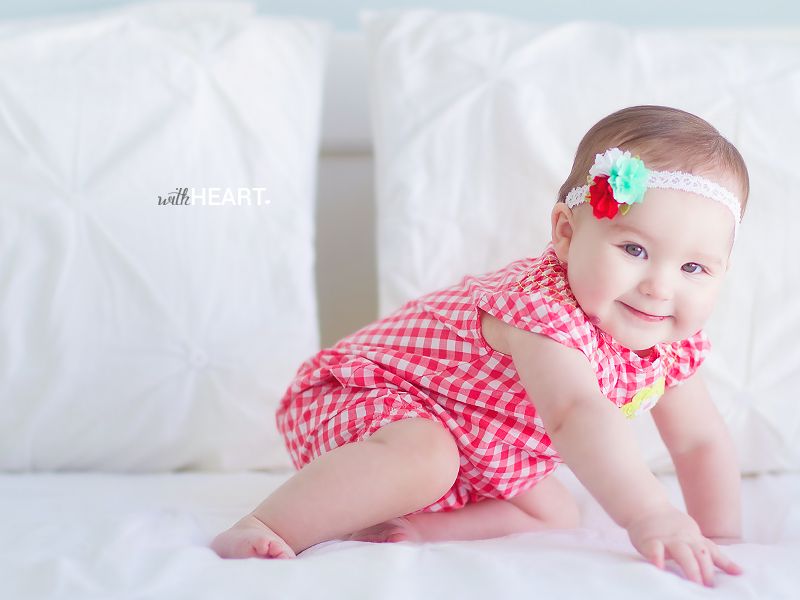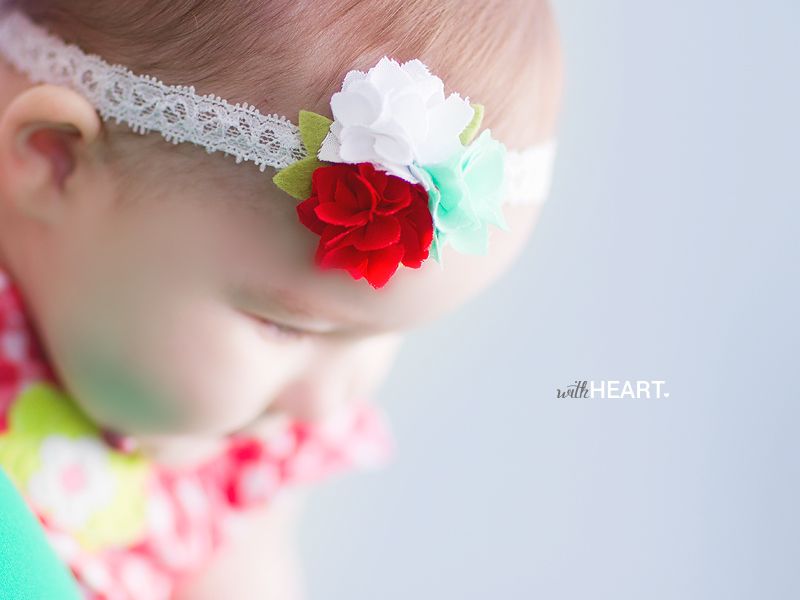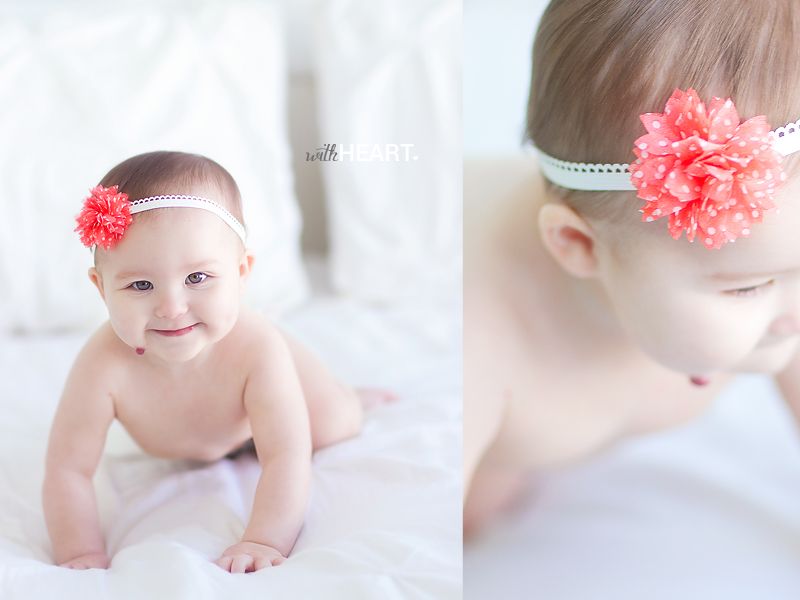 My look: Top: J Crew (on sale!) | Jacket: similar here and here
Ruby's looks: Top: Gap, also similar here | Jeans: Gap (on sale!) | Romper: Target | Bows: Little Town Boutique c\o
Photos by Veronica Reeve
Get ready all you mamas of girls: Little Town Boutique is giving away a $50 credit to use in their shop for withHEART readers!
To enter:
1) Follow withHEART on Instagram (@jenstagg)
2) Follow Little Town Boutique on Instagram (@littletownboutique)
3) Visit their shop, then post a comment here with your favorite bows
Giveaway entry closes Sunday at midnight.  I'll announce a winner Monday!  What a fun giveaway– I know a few women who would love this!  Good luck!
***THIS GIVEAWAY IS NOW CLOSED***