It was late on a December Friday night. There weren't many passengers on the green line train, and Ayley had her row all to herself. A few stops down the line, the doors opened, and there stood Adam. Their eyes met for a moment. He took a deep breath, walked over and said "is this seat taken?" Fast forward more than four years, and those two strangers on a train and now planning the rest of their lives together.
That night is burned in both of their minds. Adam remembers everything she wore that night, down to her nail color.
"Oh, how I love him," Ayley wrote. "He came at just the right time. His heart and mine are very old friends."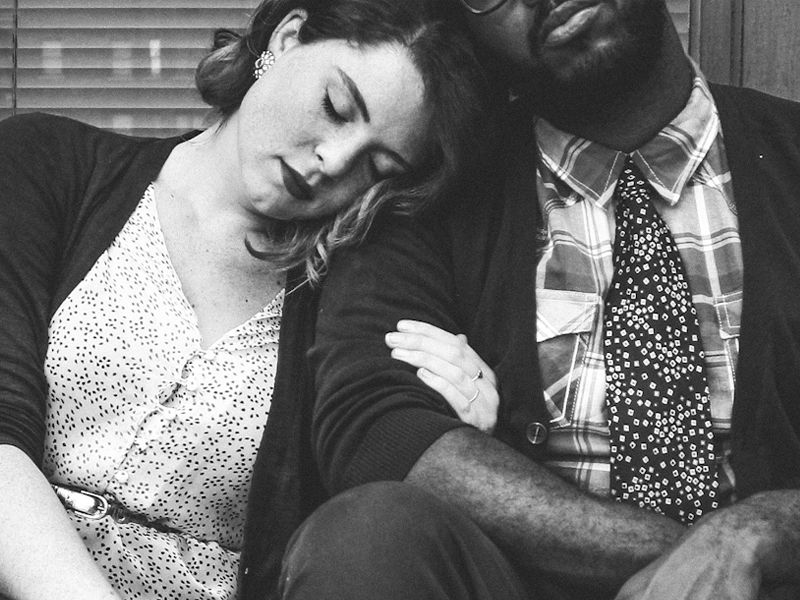 That magical moment when Ayley knew he was the one came during an ordinary phone call. Suddenly, she was overcome by the feeling he was a permanent fixture in her life. She was moved to tears and her hands began to shake.
"My life would never be the same," she wrote. "I loved this person and he loved me and the future just seemed to lay itself out before me."
And though they never wanted to leave one another's side, distance separated them for two years. The airport meant both hello and goodbye. Once Adam moved to Utah to be with her, new challenges arose. Self doubt crept in, and they both worried whether they could make the other happy.
But love knew better. Love wouldn't let them give up. Love gave them the knowledge that they were meant to be together.
"It has never stopped being worth it. The thought of being apart is worse than any challenge we could ever face. We have had to forget the "rules" and just let ourselves love each other, because what is truly significant is the miracle that we found each other in this vast sea of human beings."
They have evolved through the years, and so has their relationship. Patience and understanding keeps their love blooming. Their bond is as strong as ever. They give each other courage to conquer each challenge, each goal, and give their whole hearts to each other freely. They are best friends.
Adam's big heart is Ayley's favorite quality about him. His compassion for those in need, his willingness to put others' needs above his own. His weekends spent caring for people with disabilities, his generosity. They look forward to each new adventure together.
They started as strangers on a train….now they're partners for life.
Happy day of all things love! What are your big plans for the day/night?
much love,