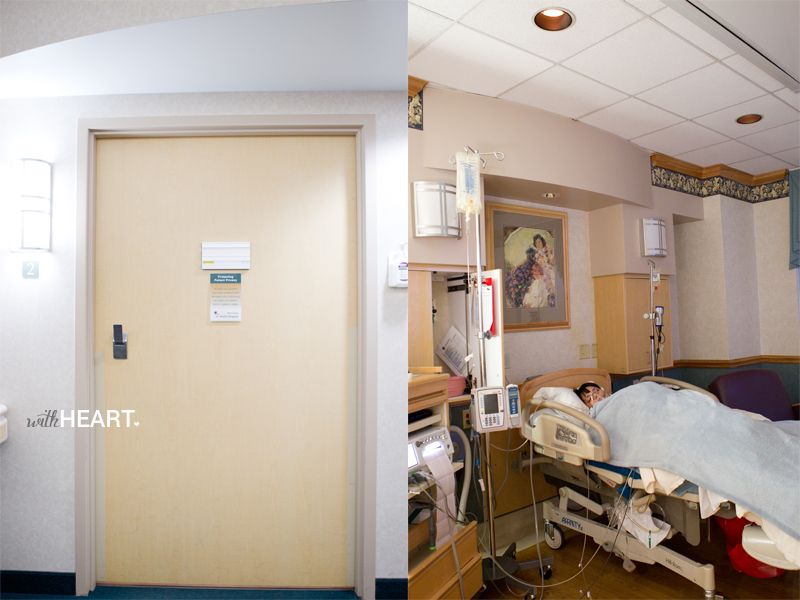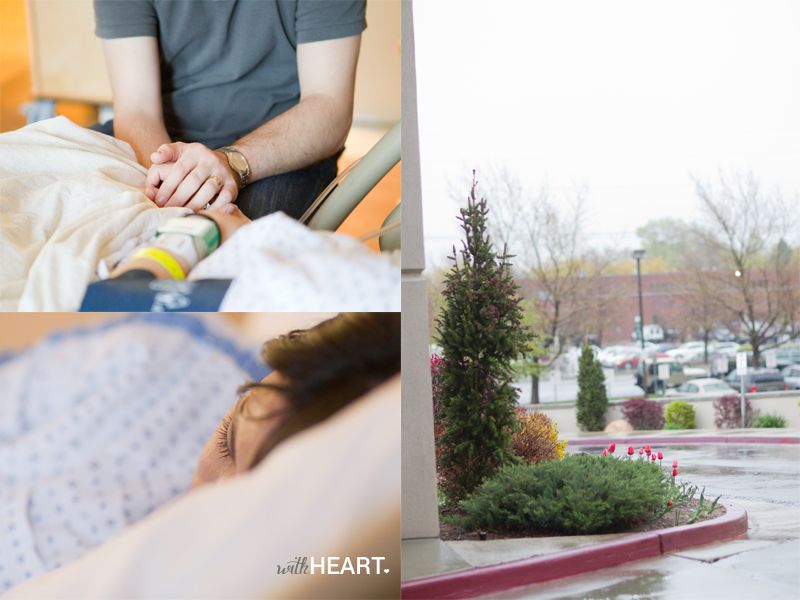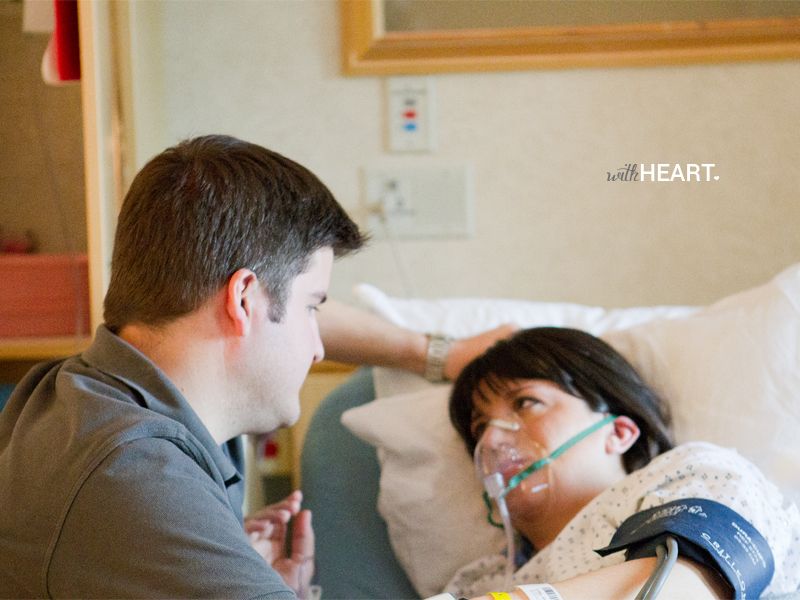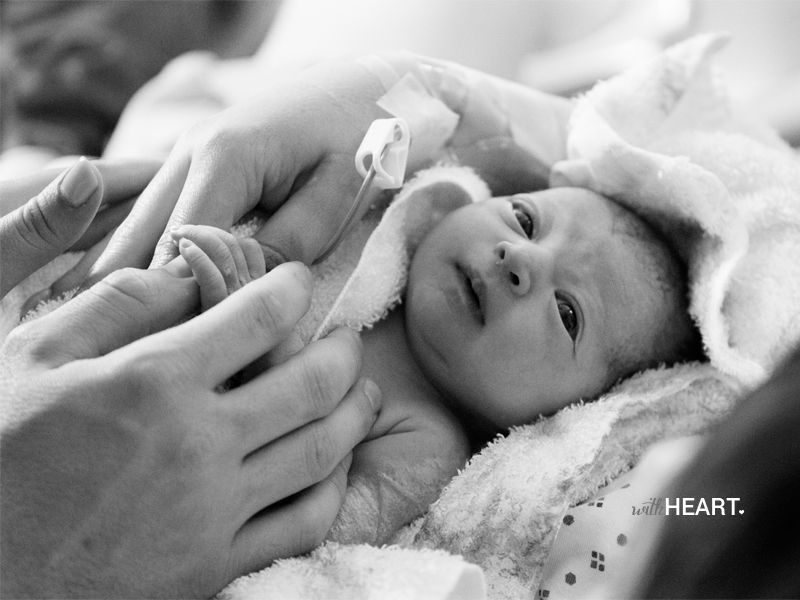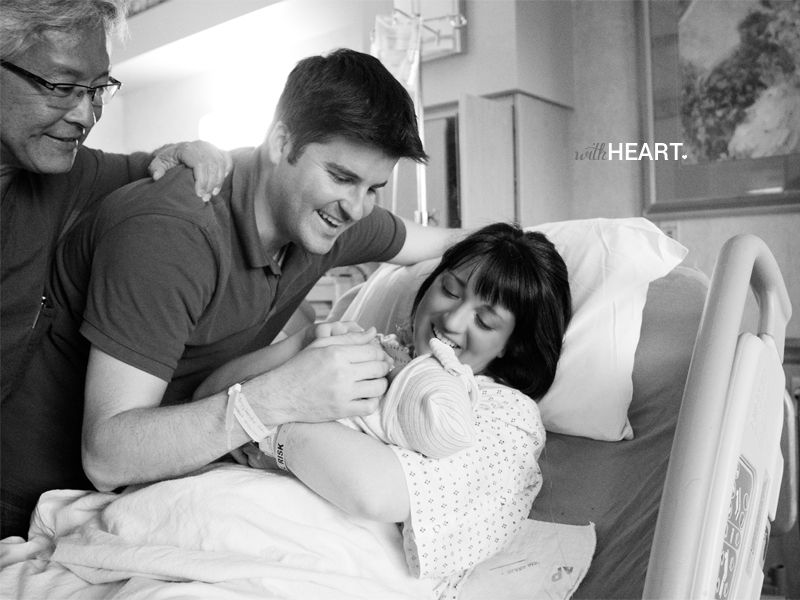 I first saw her eight years ago.  Her chubby little legs, dark hair brushed to the side, big, dark eyes, and soft baby skin.  She was wearing a sweet, smocked party dress and had a little bow in her hair.  She paused for a moment to look up at me.  She gave me a playful smile then reached for me to pick her up.  I could feel her, smell her, and I knew instantly who she was.  She was my daughter, Ruby.  And she was waiting for me.
I woke up with tears streaming down my face and woke my husband to tell him I had just dreamed about our baby.  She visited my dreams many times in the years to come; in different stages of her life but always the same big eyes, always the same sweet name: Ruby.
Getting her here proved to be a challenge.  Once we started to try for a baby, it took a year for me to get pregnant.  And in a blink my dreams were dashed.  I miscarried at 9 weeks.  Months passed and after what seemed like an eternity, a positive test again.  Our hearts leaped when we heard that heartbeat galloping on the ultrasound machine.  But it wasn't meant to be and just as quickly as our hopes soared at the thought of a little one, they were gone, and so was the heartbeat thump thumping on the screen.  Miscarriage number two was more taxing on my body, and my emotions, than the first.
Valentine's Day came and with it, a precious gift from my husband– a beautiful ruby and diamond ring with a card that read simply "Our little Ruby is coming.  We just have to wait a little longer."  We tried again.  Specialist appointments and awful tests and then, after nearly three years of trying, the third time was the charm.  A little girl.  Ruby was finally on her way to us.
Pregnancy taught me more about sacrifice and love than any experience ever had.  Twice daily shots, severe nausea for all nine months, a herniated disk in my back and feet so swollen I could barely stand.  But with every stick of a needle, every moment of pain, I knew my Heavenly Father was giving me a wonderful gift.  The gift of motherhood.  The gift of a precious life I was trusted to care for.  My dreams of a daughter were about to come true.
My high risk status required a scheduled induction at 38 weeks.  I worked up until two hours before we checked into the hospital finishing up a big story.  I was filled with excitement and anticipation.  And although I was nervous, I was mostly calm.  We simply could not wait to meet our precious girl.
The nurse started me on a medication meant to ready my body for labor.  Contractions went all night and I tried to rest as much as I could.  By early the next morning, baby Ruby was ready to enter the world– I didn't even need Pitocin.
The rain was falling softly outside my hospital room window but shortly before Ruby made her grand entrance, the rain stopped, the sun came out, and the world awoke with spring.
My sweet husband gave me strength when I thought I had none left, held my hand, and told me I could do it.  And then, she came!  Our Ruby girl was born with her eyes wide open, as if she were taking us all in.  She only cried for a moment, then for the first hour of her life, quietly stared at her new parents.  The moment I looked into her beautiful eyes, I knew we had already met.  She was my dream baby.  I was her mother.  She is the first person I've ever met that I'm genetically related to.  What a powerful connection.  A connection that was made one year ago today.
I cherish every single minute I'm with her.  I worry constantly about her well being, her comfort, her happiness and growth.  Her father and I marvel daily that we created that perfect, joyful, precious little person with God's help.  Ruby Sue, we love you more than we ever thought we could.  Happy first year, dream baby.  You continue to make my dreams come true.
 I'm sharing more amazing birth stories on withHEART soon!  Stay tuned…
Photos by Veronica Reeve
*If you have ever considered birth photography, I would tell you I would do it again a million times over.  I was hesitant at first, but I trusted Veronica and I am so very grateful she was there to capture such a beautiful day in our family's life.  I will treasure these photos forever and I would recommend her to anyone.