Poached eggs go beautifully with the Greek Style Lima Beans we featured here.  Poaching can be intimidating, but this is a great technique.

I used to try to poach eggs, quite unsuccessfully, until I heard about adding vinegar to the boiling water. The vinegar helps keep the white of the egg together and inhibits the stringy separating.
Bring at least 6 cups of water to a soft boil. If you let the water boil to vigorously it will cause the egg to break apart.
Add 1/4 cup white vinegar to the boiling water. Crack an egg into a small, heatproof cup or bowl and gently lower the cup into the water so that the egg is covered and hold it there for 30 seconds.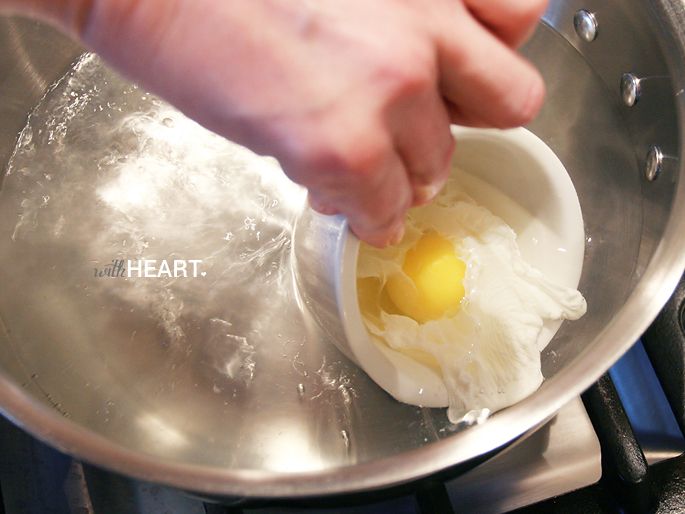 This allows the egg to start cooking while contained in the bowl and will help keep it together. Gently pour the egg completely into the water.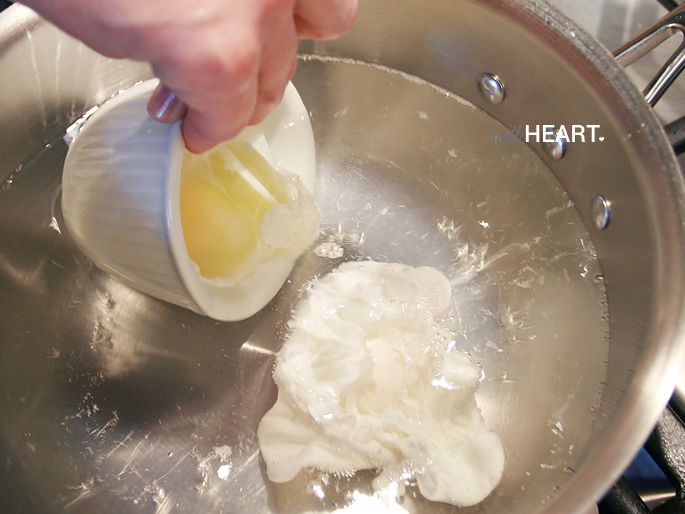 Allow the egg to cook for another 30 seconds and using a spoon, make sure the egg is not stuck to the bottom of the pan. I like my eggs whites to be completely cooked while leaving the yolks runny, so I cook them another 2-3 minutes.
Using a slotted spoon, remove the egg from the boiling water and run under the tap, or dip in a bowl of clean water to remove any residual vinegar taste.
If you are concerned about the appearance of your egg you can trim any stringy bits.
Serve alone or with Greek Style Lima Beans.  It makes a great healthy and nutritious meal!