Today is a wonderful day.  Choirs of angels are singing, the heavens are opening, and the world is filling with Girl Scout goodness.  If you've ever taken a bite of a piece of cookie heaven that is a Girl Scout Cookie, you know what I'm talking about.  Today is NATIONAL GIRL SCOUT COOKIE DAY!  Can I get a hallelujah?
I look forward to this time of year with great anticipation.  My family and I have a system down.  We stock up on our favorites– enough to last us a few months– freeze them, then slowly work our way through our stash.  My favorites are Samoas and Thin Mints.  Nothing better than a slightly frozen gs cookie with a big glass of ice cold milk.  Ahhhhh.
While the Girl Scouts are well known for those colorful boxes full of happiness, do you know all the organization does to help young girls pursue their dreams?  The GS Organization encourages girls to find their strengths, interests, and passions.  They want girls to learn about the world around them, and in turn learn about themselves and their communities.  By selling cookies, the girls learn how to set goals, decision making skills, money management, people skills, and good business ethics.  The Girl Scouts put a lot of good karma out there.  And that's why I think those cookies are so darn tasty– they are good karma cookies.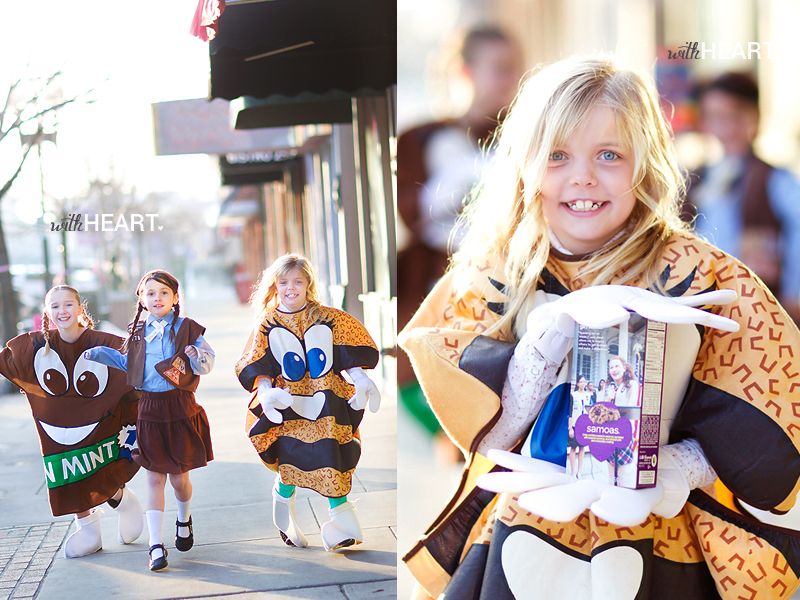 Well my friends, today you get to benefit from all of that good karma.  As the Girl Scouts kick off their brand spankin' new box designs, they are giving away not one box, not two boxes, but an ENTIRE case of girl scout cookies to one lucky withHEART reader!  One box in each flavor.  I know, right?!?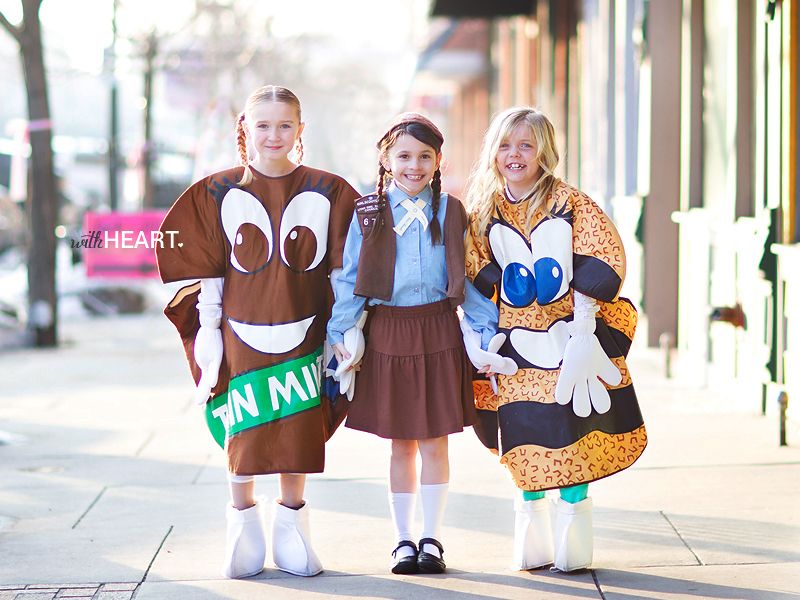 To enter, here's what you need to do:
1)  Subscribe to withHEART via email (on the sidebar)
2)  Leave a comment on this post with your favorite GS Cookie flavor
Bonus entry: send a tweet on Twitter to the Girl Scouts telling them your favorite cookie, using the hashtag #onemorebox (it also enters you in the national one-day contest for MORE cookies!)
I'll randomly select a winner and announce it on Monday.  Entry ends Sunday at midnight.  Good luck!
And I'm sorry, but have you ever seen a cuter picture in your life?  A girl scout cookie sandwich!  I die.  As usual, that Veronica Reeve is a genius behind the lens.
P.S. Today is the LAST day to submit your love story to be featured on withHEART this month!
**CONTEST NOW CLOSED**