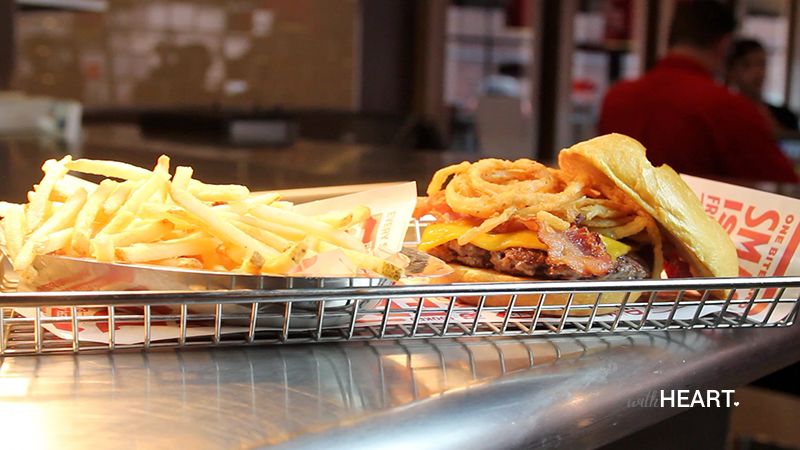 It's always been a challenge for me– getting that perfect, juicy burger at home.  Mine always end up overcooked, or falling apart, or dry.  Today Smashburger is sharing their trick for the perfect burger– and let me tell you, I had one too many taste tests on this shoot.
Smashburger is sharing their recipe for my personal favorite, the Beehive Burger.  It's basically a BBQ bacon burger with onion straws.  What's not to love, right?  Well, it turns out there really is a science to getting a great burger– the science behind why Smashburger actually smashes their burgers.  For real.  Like an actual scientist (flavorologist, I am told) figured it all out.  Who-da-thunk?  Here is our video with the recipe and the secret smash technique.
So, are you ready to get smashing?  For the at-home-cook, you'll need the following:

100% Angus Beef
Seasoning salt of choice
400 degree grill (I used a skillet, but you could also use a griddle on your grill, just make sure it's a truly flat surface like Smashburger's)
Something to smash your burger (you could use a large flat spatula, a burger press, or anything else metal and flat like a small pan)
Bun, bacon, cheese, onion straws, or other toppings
Butter grill before placing the meat on it.  Form meat into a round chunk (my words, not theirs).  Smash burger and hold press down for 10 seconds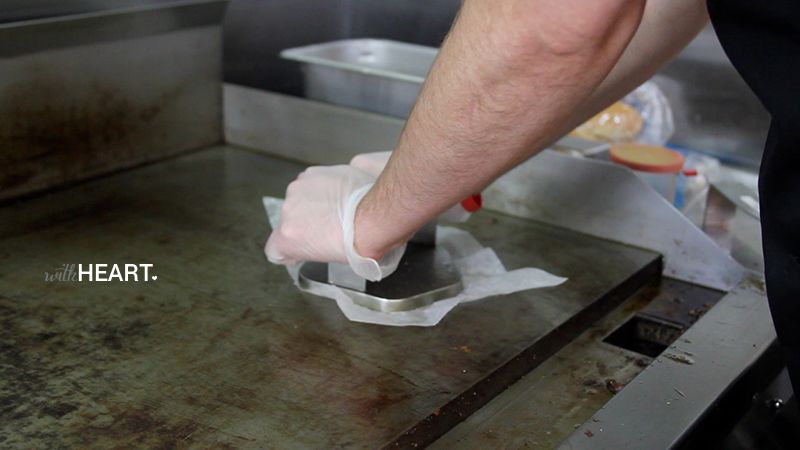 Let burger cook for about 1 minute or until juices bubble up from meat.
Flip the burger and apply cheese , bacon, and sauce (this was such a great tip.  Why apply your sauces to the bun– they will all soak in!  Watch how Ben applied it in the video)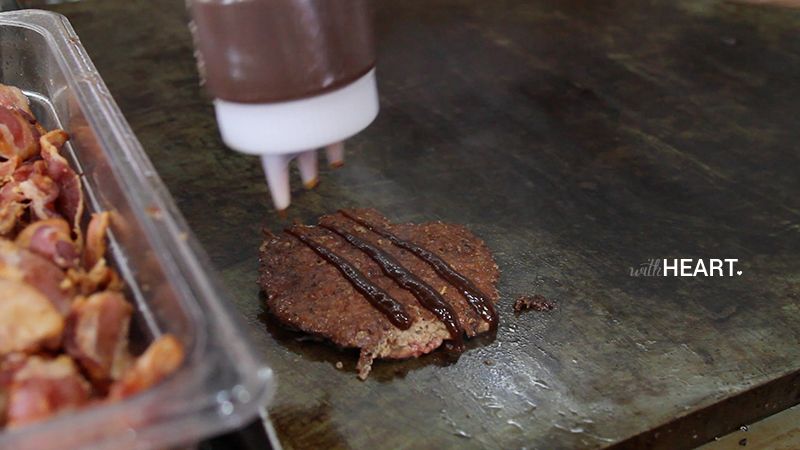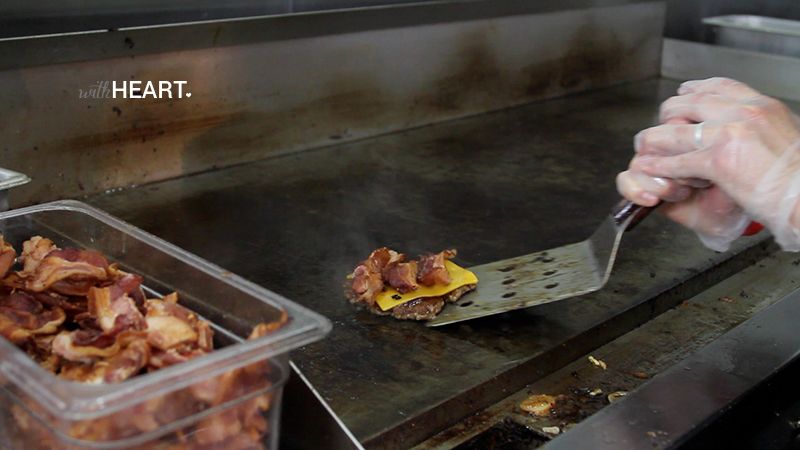 Let cook for about 1 1/2 minutes or until burger temps at 165 degrees.  A great tip– always use a meat thermometer to check your burger.  Don't cut into it.  You lose all that juicy goodness.
Lightly toast bun on grill, and put it all together.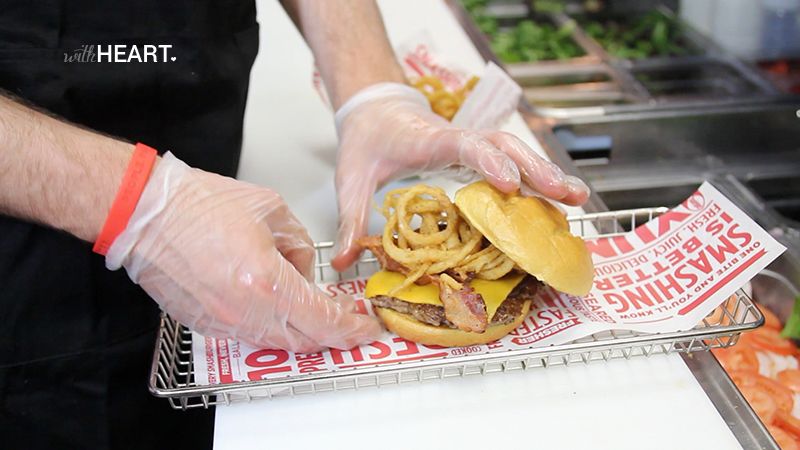 One of the things that surprised me is that they don't use much seasoning on the burgers at Smashburger.  Just a bit of salt/pepper mixture while it cooks.  They use quality meat, and let the flavors speak for themselves.  No add-ins to the beef itself, just all meat.  I've been doing it wrong all these years!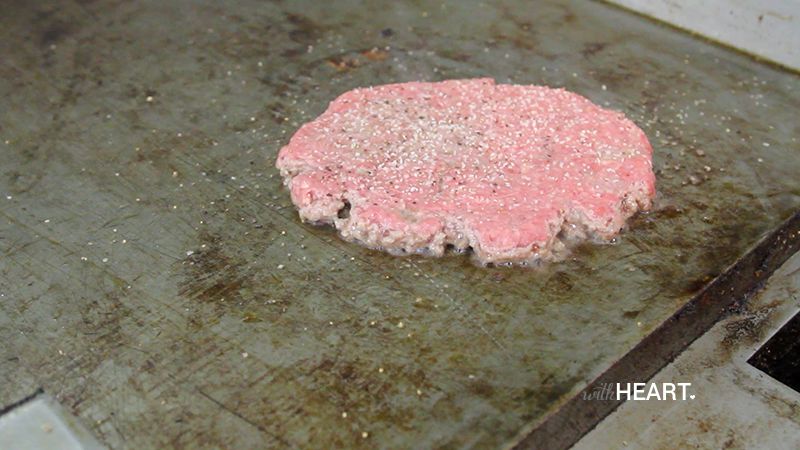 And for those of you who want the real Smashburger deal, they're giving away a voucher for an entree,side, and fountain drink to 3 lucky withHEART readers!
To enter:
1) Leave a comment here telling me your favorite type of burger.  I've always been a bbq bacon burger kind of gal:)
Additional entries:
1) Follow SmashburgerUtah on Twitter
2)  Subscribe to withHEART on YouTube
3)  Follow me on Twitter
4)  Follow withHEART on Instagram
Contest ends Thursday at Midnight.  3 Winners announced Friday– good luck!  And thank you to Smashburger for sharing their secret!  Don't worry, they're ok if it gets out 🙂
Photo/Video: James Young